The first statistic comes from a recently published study by the Ponemon Institute, with sponsorship from IBM Security, entitled "2018 Cost of a Data Breach Study: Global Overview."  Ponemon's study found that heavily regulated organizations, most notably the health care industry, face breach costs that are substantially higher than their peers. The study found that the per capita cost of a data breach in the health care industry is $408–nearly double that of the financial industry, which claims the second spot on the list. The chart below makes the health care industry's outlier status crystal clear: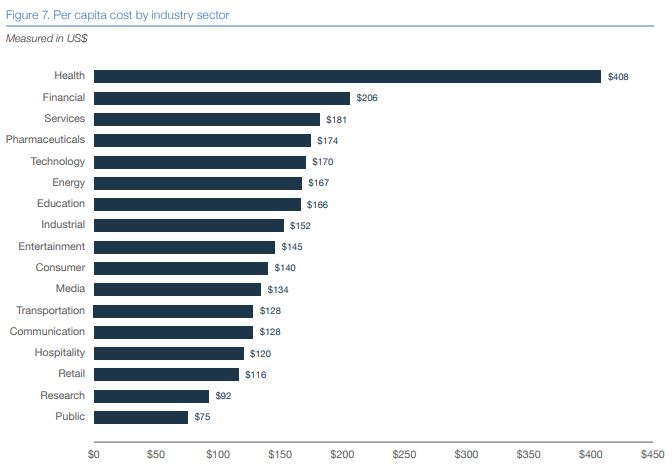 In addition to costs, the increase in the prevalence of breaches and the number of affected individuals may also cause some tossing and turning. The 2018 Healthcare Cybersecurity Mid-Year Horizon Report, conducted by Fortified Health Security, finds that in the first five months of 2018, health plans reported breaches affecting 884,360 individuals, representing a 1,000% increase over the same period last year. The report also found that the number of individuals and entities affected by a breach has increased 34.9% and 11.2%, respectively, over the same period last year. Business associates experienced a 71.4% increase in the number of breaches over the same period last year.
For readers looking to get their arms around their potential data breach cost, the International Association of Privacy Professionals offers a list of data breach cost calculators.  These calculators use a variety of methodologies to give businesses an approximation of the financial cost of a data breach.