Barriers to Telehealth Continue to Fall After CARES Act and Other Federal and State Actions
As we've previously discussed on the blog, telehealth is playing a critical role in delivering care during the COVID-19 pandemic. Both Congress and states continue to take action to expand the use and reimbursement of telehealth services. The Coronavirus Aid, Relief, and Economic Security Act (CARES Act) passed by Congress last Friday includes many provisions that further expand the use and reimbursement of telehealth during this public health emergency. Congress previously took action to start waiving certain telehealth requirements in the Coronavirus Preparedness and Response Supplemental Appropriations Act (Appropriations Act) passed on March 6, 2020, which we previously discussed here. In this post, we'll cover the key ways that the CARES Act continues to remove barriers to telehealth, in addition to other recent federal and state actions.
Telehealth Provisions in the CARES Act
Medicare Reimbursement
The Appropriations Act had permitted the Centers for Medicare and Medicaid Services (CMS) to loosen certain Medicare reimbursement requirements – in particular, restrictions on the patient's location when receiving telehealth services – but required the provider to have seen the patient within the past 3 years. The CARES Act goes further and permits CMS to waive any Medicare reimbursement requirements and removes the 3-year requirement. CMS announced on March 30, 2020 (the "March 30th Announcement") that it is "expanding access to telehealth services for people with Medicare" but does not appear to have loosened Medicare reimbursement requirements beyond what it announced earlier on March 17, 2020, which was focused on the patient's location.
It is unclear whether CMS is planning to loosen restrictions on Medicare's current requirement that telehealth encounters occur through real-time audio and video. CMS's March 31st announcement simply says, "Providers also can evaluate beneficiaries who have audio phones only." But CMS has not stated if that is for telehealth services across the board or just certain services, virtual check-ins, or e-visits. We expect CMS to provide further guidance clarifying the use of audio-only phones.
High Deductible Plans
To encourage patients with high deductible health plans to receive telehealth services, the CARES Act permits those plans to pay for telehealth services before the patient has met their deductible. Therefore, patients are not stuck paying for the telehealth services out-of-pocket before they reach their deductible.
Provider-Specific Requirements
The CARES Act also included telehealth provisions for specific providers. The law permits hospice physicians and nurse practitioners to conduct recertifications using telehealth during the Emergency period.  Generally, Medicare requires a face-to-face encounter for recertifications. In addition, the law requires CMS to consider ways in which home health agencies can increase their use of telehealth technologies, including remote health monitoring. CMS's March 31st announcement says the CMS is allowing providers to use telehealth for many face-to-face requirements in hospice and home health.
Appropriations
In addition to allowing agencies to loosen telehealth requirement, Congress also appropriated chunks of money to various agencies to further their telehealth programs. For example, the Federal Communications Commission (FCC) received $200 million and the Health Resources and Services Administration (HRSA) received $180 million.
Other Federal and State Efforts to Expand Telehealth
CMS's announcement also encourages states to consider telehealth as an option to increase access to care.  Medicaid programs have historically had more flexibility in determining their requirements for telehealth services, but states have already taken steps to further loosen their reimbursement restrictions for both Medicaid and commercial insurance.
States are not only expanding coverage for telehealth but are also relaxing long-standing state restrictions on the way in which telehealth services can be provided.  For example, on April 1st, Maryland Governor Lawrence Hogan amended and restated an earlier order further authorizing additional telehealth services.  Specifically, the Governor's order allows licensed health care practitioners to form a provider-patient relationship and provide clinically appropriate telehealth services through audio-only calls or conversations.  
As this pandemic continues to evolve, state and federal agencies' responses are evolving as well. We expect to see more changes in the coming weeks and months.
Author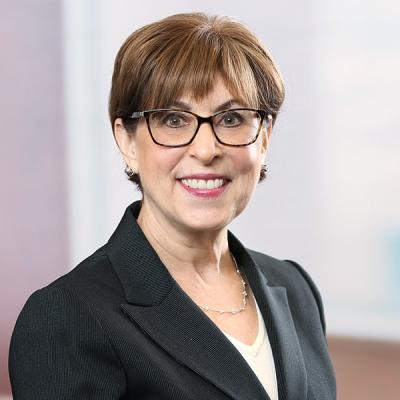 Ellen provides strategic advice to health care providers, investors, and start-ups on telehealth initiatives as well as the traditional practice of medicine across multiple states.