CPSC Poised to Ban High-Powered Magnet Sets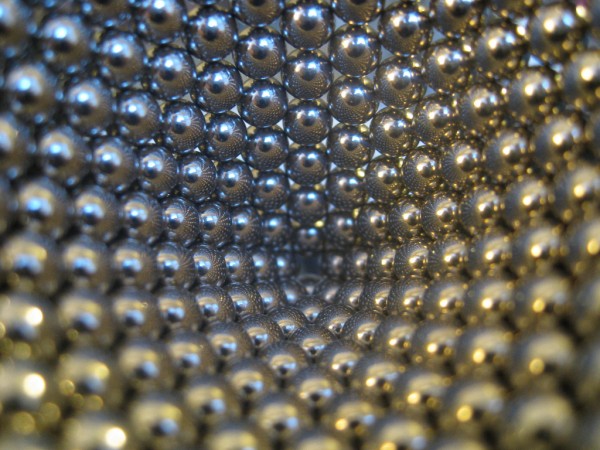 Although the final rule currently under consideration by the CPSC sets a performance standard for magnet sets, the practical effect of the new safety standard will be a ban on the future sale or distribution of powerful rare earth magnet sets like Buckyballs and Zen Magnets. During the height of their popularity, these types of magnet sets were commonly marketed to adults for purposes of entertainment, mental stimulation, and stress relief. The Commission will hold a public briefing on September 10th and is scheduled to vote on September 24th.
The briefing package states the risk of injury to consumers (primarily children) is internal damage caused when a person ingests more than one high-powered magnet from a magnet set and the magnets are attracted to each other within the digestive system. This results in intestinal tissue becoming trapped between the magnets and often requires surgery.
The briefing package outlined the following injury and cost/benefit data related to these types of magnet sets and the new safety standard:
One death involving a 19 month old child from ingestion of seven high-powered magnets
Reports of 100 incidents involving or possibly involving ingestion of high-powered magnets
An estimated 2,900 ingestions of high-powered magnets treated in U.S. emergency departments from January 1, 2009 to December 31, 2013—with an estimated 1,900 of the 2,900 cases in the 4 through 12 year-old age group (65%)
Estimated benefits in medical cost savings of $28.6 million annually and costs of $6 million in lost profits to companies producing these types of magnet sets
This rulemaking is separate from the ongoing enforcement case against Zen Magnets, which we previously wrote about here. After the Buckyballs settlement in May, Zen Magnets is the only company still litigating against the CPSC in court over whether their magnet sets pose a substantial product hazard and must be recalled.
While there has been a difference of opinion among past CPSC Commissioners with regard to the agency's enforcement actions, the original vote to commence this rulemaking was bipartisan and unanimous. The new standard likely would take effect sometime during April 2015 if approved by the current Commission. It would not affect the sale of high-powered magnets that serve industrial and commercial needs.
---
Rare Earth Magnet image: courtesy of Flickr (Licensed) by pbarry