CPSC Focusing on Three Areas for Reduction of CPSIA Testing Burdens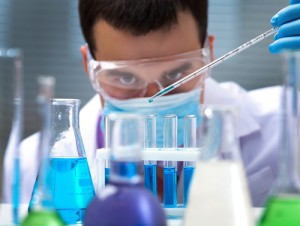 At their April Senate confirmation hearing, both incoming CPSC Chairman Elliot Kaye and Commissioner Joe Mohorovic pledged to Senator John Thune (R-SD) to submit plans for reducing third party testing burdens within 60 days of confirmation. Rather than send separate plans, Kaye and Mohorovic submitted a joint letter to Senator Thune recently made public on the website for the U.S. Senate Committee on Commerce, Science, and Transportation.
The letter outlines three areas of focus for the agency to reduce testing burdens:
Expanding CPSC's "determinations" for lead content to seven other heavy elements that currently require testing under the ASTM F963-11 toy standard. A CPSC "determination" exempts materials such as wood, CMYK inks, natural and synthetic fibers, CMYK inks, and other materials from the testing and certification requirements of the CPSIA because they do not naturally contain the heavy elements.
Finding other international toy standards (such as ISO 8124 or EN-71) "equivalent" from a safety perspective to the ASTM F963-11 toy standard. Such a finding would mean companies may not need to test for the ASTM F963-11 toy standard if they have already done so for the other "equivalent" international toy standards.
Adopting guidance allowing for "de minimis" third party testing exemptions where the area to be tested has a mass weight of less than 10 mg (milligrams). These very small areas would still be required to comply with applicable chemical content limits, but the CPSC would not require testing to demonstrate compliance.
The letter did not provide a timeline for the completion of these projects and referenced a July 17, 2014 burden reduction plan submitted by then-Acting Chairman Robert Adler that has not been made public by the Committee or the CPSC. The letter also explained that the Commission supported the inclusion of an additional $1 million for CPSC's fiscal year 2016 Budget Request to fund additional work to relieve third-party testing burdens on companies. It's unclear how much work the Commission will undertake in 2015, but some level of detail should be provided when the 2015 Operating Plan is submitted to the Commissioners for a vote, which is expected very soon.
Unrelated to the issue of test burden reduction, the letter reaffirms the longstanding Commission policy that companies do not need to issue a certificate of compliance that states their product is exempt from testing through a CPSC determination or otherwise. The letter states: "[t]hus, products manufactured solely out of these materials do not need to be third party tested and do not need children's product certificates to show that they comply with the lead content limits."
This language is notable because it speaks to a policy the previous Commission proposed reversing in early 2013 as a part of the proposed amendments to the "certificates of compliance" (or §1110) rule (which we've blogged  about here and here). The Commission's proposal stated that certificates of compliance would be required to "list all applicable testing exclusions and include the basis for the statutory or regulatory testing exclusion to such regulation."
While the letter does not affirmatively state that the current Commission plans to abandon the proposal to require certificates for testing exemptions, it certainly seems it would not have been touted as a benefit of an expanded set of determinations if the current Commission intended to follow through with reversing the current policy.
With Senator Thune expected to become the Chairman of the U.S. Senate Committee on Commerce, Science, and Transportation in the next Congress, there is likely to be increased activity and energy on this issue and other issues involving the CPSC, both on the Hill and at the Commission.