2015 Omnibus Provides $123 Million in Funding for the CPSC with No User Fee Authorization; Report Language Focuses on Test Burden Reduction, Import Surveillance, and Report on "Auto-Update" Mechanism for CPSC Safety Standards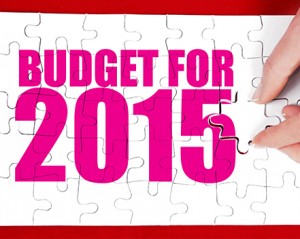 Update: After some uncertainty, Congress passed and the President is expected to sign the 2015 Omnibus bill into law.
The report language of the Omnibus bill incorporated by reference House Report 113-508, which accompanied a previous appropriations bill passed by the House earlier this year. This additional report language addresses several key CPSC issues, including: import safety, the phthalates Chronic Hazard Advisory Panel, window coverings, and the agency's proposed amendments to its regulations on voluntary recalls, 6(b) information disclosure, and certificates of compliance.
For further details about this additional report language, please read our previous post from earlier this year.
----------------------------------------------------------------------------------------------------------------------------------------------
Yesterday congressional leaders announced that they reached a deal on an omnibus bill that will fund the federal government through September 30, 2015. Included in this bill is $123 million in funding for the CPSC, which is the amount the agency requested in its 2015 Budget Request and an increase of $5 million from what the agency received in 2014.
Not included in the omnibus or other 2015 legislation, however, is statutory language authorizing the agency to collect user fees from importers of consumer products. As a part of its 2015 Budget Request released in March, the agency sought the statutory authority to collect user fees to fund an estimated $36 million in annual costs for a full-scale national import surveillance program. Currently, the CPSC's import surveillance program is in its pilot stage and limited in scope. In May, the National Association of Manufacturers (NAM) and 40+ other trade associations wrote a letter to then Acting-Chairman Adler raising concerns about this type of user fee authorization.
Additional items of note that Congress outlined in its report language accompanying the Omnibus included:
A requirement that $1 million be allocated to test burden reduction, a report within 90 days on the status of the agency's test burden reduction efforts, and a public timeline of what steps, if any, the agency can take to reduce testing costs while still assuring compliance.
A requirement that $4 million be allocated to import surveillance activities.
Submission of a report within 180 days outlining legislative changes necessary to allow the agency to streamline updates to federal safety standards where the corresponding voluntary standards have more advanced safety criteria.
Submission of a report within 180 days on progress made by the National Operating Committee on Standards for Athletic Equipment (NOCSAE) to update football helmet standards for new and reconditioned helmets.
Direction to the agency to reduce or limit the use of flame retardant chemicals as the agency develops its upholstered furniture safety standard.