CPSC Suspends Over 90% of $3.5 Million Civil Penalty Due to Company's Inability to Pay; phil&teds USA to Pay $200,000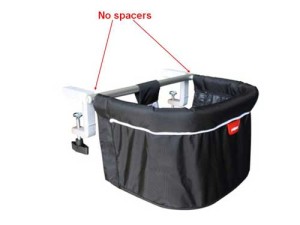 At the very beginning of this year, we wrote that we expected the CPSC to remain active in bringing enforcement actions against companies for violations of the Consumer Product Safety Act (CPSA). About one month later, CPSC Chairman Elliot Kaye remarked at a product safety conference (ICPHSO 2015) that he was directing staff to seek significantly higher civil penalties against companies for such violations as provided for in the Consumer Product Safety Improvement Act. Since the beginning of the year, the CPSC has levied close to $25 million in total civil penalties against multiple companies for alleged reporting violations of product safety hazards—significantly more than any previous year.
Last week, the CPSC announced that phil&teds USA ("phil&teds") agreed to pay $3.5 million to settle charges that it knowingly failed to report a product defect and unreasonable risk of serious injury to the Commission stemming from its "MeToo high chair." Notably, in a rare occurrence and as part of the settlement agreement, the Commission agreed to temporarily suspend all but $200,000 of the $3.5 million civil penalty.
In doing so, the Commission relied upon phil&teds' representations through financial statements that it has insufficient cash or other liquid assets to satisfy a civil penalty payment in excess of $200,000 without ceasing business operations. The company will be obligated to pay the suspended portion of the civil penalty if it fails to pay the non-suspended $200,000 payment or otherwise breaches its duties to implement an internal compliance plan and accurately report information to the Commission.
This is significant. In the past, the CPSC has usually reserved suspended penalties for small businesses. The agency has also allowed for installment payments over time in order to obtain a higher penalty amount from small and large companies alike. Nowhere in the phil&teds press release or settlement agreement, however, is it noted that the company is a small business or that payments will be made over a period of time. Rather, the balance is characterized in the settlement agreement as "a debt due and immediately owing by phil&teds to the United States."
Also notable is the company's declaration through an affidavit that it was unable to secure funds from its parent company, Most Excellent World Holdings, Limited ("MEWH"), to fulfill the civil penalty payment obligation. CPSC accepted that representation and suspended the penalty due to phil&teds inability to pay.
Commissioner Joseph Mohorovic is the only Commissioner who voted against accepting the settlement. Commissioner Mohorovic voted "to take other action…and return [the settlement] to staff to seek higher payment" from phil&teds. Given the wording of his vote, Commissioner Mohorovic's dissent is squarely aimed at the agency suspending $3.3 million of the penalty and the company only having to pay $200,000. The penalty agreement has otherwise been accepted provisionally by the four other Commissioners.
As the basis for the civil penalty, the CPSC charged that between September 2009 and October 2010, phil&teds had sufficient information of incidents and injuries to young children that reasonably supported the conclusion that the clip-on high chairs could create a substantial product hazard—triggering a reporting obligation to the CPSC under the CPSA. Along with agreeing to the civil penalty, phil&teds agreed to implement an internal product safety compliance program that incorporates some new and many of the traditional elements of such programs. The compliance program elements include:
Written standards and policies concerning phil&teds products that may relate to CPSA compliance;
Procedures for verifying the accuracy and completeness of information conveyed to the CPSC;
Procedures for implementing corrective and preventive actions when compliance deficiencies or violations are identified;
Procedures for collecting information from phil&teds affiliates on incidents and injuries occurring outside the United States;
Mechanism for confidential employee reporting of compliance concerns;
Procedures for ensuring information required to be disclosed to the CPSC is recorded, processed, and reported in accordance with the law and any significant deficiencies in the design or operation of such procedures are disclosed to management
Senior management responsibility for compliance and accountability for violations of the statutes and regulations enforced by the CPSC;
Board oversight of compliance; and
Retention and availability of all compliance-related records for at least five years.

---

Image courtesy of USCPSC