CPSC Reaches Second Civil Penalty Agreement in As Many Weeks; Sunbeam Products to Pay $4.5 Million to Resolve Late Reporting Allegations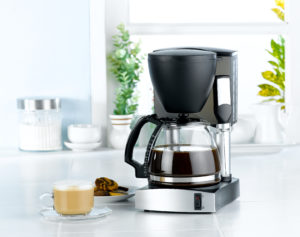 The U.S. Consumer Product Safety Commission (CPSC) is set to announce yet another civil penalty settlement. Sunbeam Products d/b/a Jarden Consumer Solutions (Sunbeam or the Company) has agreed to pay a $4.5 million civil penalty to resolve charges that it knowingly failed to immediately report certain defects and an unreasonably risk of serious injury involving some of the company's coffeemakers.  The monetary amount of this civil penalty continues to illustrate the Commission's desire to increase the amount penalties levied against companies for late reporting violations of product safety statutes.
In this case, CPSC staff alleged that Sunbeam failed to report immediately to the Commission that it had information which reasonably supported that certain of its coffeemakers could experience a build-up of steam pressure forcing the brewing chamber to open and expel hot water and coffee.  Such a situation, according to staff, could (and allegedly did) create a burn risk to consumers.  In response to the CPSC's allegations, Sunbeam asserted that after an extensive investigation, the Company determined that these incidents were related to circumstances that it had not anticipated and not within the subject product's instructions, and that it did voluntarily report to the Commission after its investigation.
Along with paying the $4.5 million civil penalty, Sunbeam has agreed to "maintain" a product safety compliance program with the common program elements to ensure that the Company complies with product safety standards and regulations enforced by the Commission.  Interestingly, it appears from Paragraphs 20 and 21 of the agreement that the Company already has such a program in place.
As has been the case recently, the Commission voted 3-2 to provisionally accept the settlement with the Commission's Democratic majority (Kaye, Adler, and Robinson) voting to approve the agreement and Republican Commissioners Mohorovic and Buerkle voting against it.  As he did last week in the Teavana case, Commissioner Joe Mohorovic filed a statement explaining his dissent stating "[w]here I fail to agree is in the calculation of the amount the company will pay in punishment for its tardiness.  That amount, in my view, is far too high."
Companies in the consumer products arena should remain mindful of and attentive to their Section 15(b) reporting obligations under the Consumer Product Safety Act.  This is particularly true after CPSC Chairman Kaye's most recent statements on Section 15(b) reporting and civil penalties.  Last week, in connection with the CPSC-Teavana civil penalty settlement, the Product Safety Letter and BNA reported the following Kaye statement:
"All companies who do business before CPSC must understand that they cannot withhold information from us that impacts the safety of the public.  If consumers are suffering product-associated cuts by broken glass and burns by hot liquid then that type of information needs to be reported to CPSC – immediately.  The $3.75 million penalty agreed to by Teavana is appropriate and is another sign that CPSC will consistently hold companies accountable when they do not comply with the law – a law intended to minimize harm to consumers."