On the heels of recent attempts to trademark a celebrity baby name comes the story of an attempt to obtain trademark protection for the name of a sports celebrity.  Well, a variation of a sport celebrity's name.  This time, two trademark applications were filed last week for the mark LINSANITY -- as in the current craze caused by Jeremy Lin, a player for the New York Knicks who is taking the sports world (and, arguably, the world) by storm.  Lin, who had been a familiar face on the Knicks bench until very recently, scored 25 points during a game against the New Jersey Nets on February 4th. Since then, Lin has gone on to lead the Knicks in a string of victories.  His last name has been converted into any number of new words to explain the sports phenomenon that is Jeremy Lin, such as "linsanity," "linsane," "linderella," and "linferno."  Aside from spawning new vocabulary, Lin's success is translating into sales.  The media has pegged Lin as the "fastest growing athlete brand" and Lin's No. 17 Knicks jersey is the top online seller for the NBA.  The "linsanity" has now reached the U.S. Patent and Trademark Office, where two individuals (who are not Jeremy Lin) have applied to register the LINSANITY mark.
The first application was filed by Yenchin (Matthew) Chang of California on February 7th, days after Lin's spectacular performance during the Nets game.  Chang's application, which was filed on an intent-to-use basis, seeks registration of LINSANITY in connection with men's, women's and children's clothing.  Chang does not have any connection to Lin (other than that they are both of Taiwanese descent), but is reported as stating that he filed the trademark application simply "to be a part of the excitement[.]"  Andrew Slayton, also of California, filed an application to register the LINSANITY mark in connection with athletic apparel on February 9th.  This application is based on actual use of the mark in connection with the applied-for goods, citing a date of first use of July 17, 2010 and a date of first use in commerce of February 8, 2012.  According to news reports, Slayton is Lin's high school basketball coach and the registrant of the domain names <linsanity.com> and <thejeremylinshow.com>, both of which were registered via a privacy service on July 17, 2010 (the date of "first use" contained in Slayton's application). The website found at <linsanity.com> is offering Jeremy Lin-themed t-shirts under the heading "The official home for all your LINSANE apparel."  Both applications for LINSANITY are proceeding quite quickly through the examination process, as the Trademark Office's database reflects that both have already been assigned to an examining attorney for examination (Typically, it takes several months for an application to be assigned to an attorney for examination, which makes use wonder if there is a celebrity name rocket docket within the Trademark Office?).
What should Lin do?  Will these applications for LINSANITY obtain federal trademark registrations? Should Chang and Slayton be allowed to profit from Lin's success?  As a threshold issue, it seems that "linsanity" is more of a catchphrase than a trademark.  A trademark is a word, phrase, symbol or design, or a combination of words, phrases, symbols or designs, that identifies and distinguishes the source of the goods of one party from those of others.  Here, both applicants propose to use the mark LINSANITY in connection with clothing (Slayton is actually selling shirts emblazoned with "LINsanity").  But is LINSANITY capable of functioning as a source identifier?  Probably not.  But there is no provision under Section 2 of the Lanham Act, which addresses bars to registration, that requires examination of whether the applied for mark functions as a trademark.  Indeed, because Chang has filed an application based on intent-to-use, this issue may be difficult to determine at this stage.   The "failure to function" refusal usually arises in connection with evaluating specimens (which are required to be submitted as part of the registration process to demonstrate use of the mark).  And that may be where both applications stumble.
The rush to trademark LINSANITY is reminiscent of attempts to trademark the phrase "winning" made popular last year by the actor Charlie Sheen.  When faced with applications for WINNING!, BI-WINNING, WINNING MA-SHEEN and others, the Trademark Office refused registration based on Section 2(a) of the Lanham Act.  Under Section 2(a), registration of a mark may be barred if, among other things, the mark is the same as, or a close approximation of, the name or identity of another person (not the applicant) and points uniquely and unmistakably to that person.  In the WINNING! example, the Trademark Office refused registration on the grounds that the applied-for mark "consists or includes matter which may falsely suggest a connection with the actor Charlie Sheen."  Here, given the recent explosion of press about Lin, his fame is such that consumers may presume that Chang's and Slayton's LINSANITY mark and associated goods are connected with Lin.  Similarly, the Trademark Office may refuse registration under Section 2(c), which is a bar to registration of a designation that identifies a particular living individual absent written consent. In determining whether a particular living individual would be associated with the mark, the examiner must consider "(1) if the person is so well known that the public would reasonably assume the connection, or (2) if the individual is publicly connected with the business in which the mark is being used."  Again, given that (1) Lin is very much alive, (2) his name is on the lips of a significant segment of the public and (3) he is unlikely to provide the required consent, the pending applications may be doomed.
UPDATE:  The "linsanity" continues!  Following the initial post above, three additional applications have been filed with the U.S. Patent and Trademark Office for the mark LINSANITY.  Jeremy Lin -- of all people -- has gotten in on the action.  On February 13th, Lin applied to register the mark LINSANITY for sports bags, beverage containers, clothing, toys and sports drinks.  (Lin also applied to register the mark JEREMY LIN in connection with the same goods).  Hot on his tail were two more applications for the LINSANITY mark, both filed on February 14th.  An application filed by two individuals, Yoonsoo Stephen Kim of Georgia and Wesley Kwong-Yew Tang of California, related to the LINSANITY mark for use in connection with jewelry. Roger Montgomery of Texas has also applied to register the LINSANITY mark for use in connection with "business management of sports people."  So far, only Slayton's application for LINSANITY is based on use of the mark in commerce.  The remaining applications, including Lin's, are based on a bona fide intent-to-use the mark in commerce with the recited goods and/or services.
Author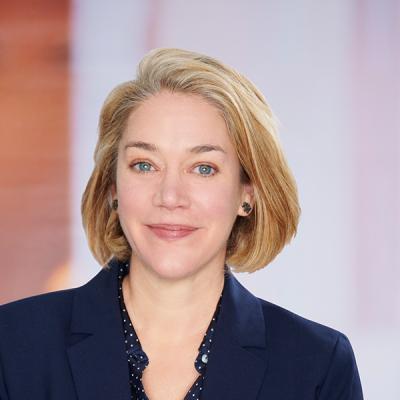 Geri Haight is a Mintz Member and former in-house counsel who focuses on employment litigation, counseling, and compliance, as well as intellectual property and trade secret matters.