The List of gTLD Applicants: A Breakdown
Written by Geri Haight
The list of gTLD applications and applicants, disclosed by ICANN yesterday, is a fascinating read.  It provides an insight into how the Internet will be transformed (or, depending on your point of view, confused) in the coming years as new domain name extensions are introduced to consumers.  But, at the outset, what is really interesting is the breakdown of applications.
Perhaps not surprising given its pre-Reveal Day announcement, Google was one of the largest sources of applications, with Amazon on its heels.  Google submitted 101 gTLD applications (paying $18 million in filing fees alone) through the company's Charleston Road Registry domain name subsidiary.  Amazon filed 76 of its own applications (paying approximately $14 million in filing fees).  A number of applications filed by both Google and Amazon are in direct conflict, with both companies applying to register the gTLDs for .cloud, .mail, and .app.  A number of applicants for .GENERICS are domain name registry businesses, such as, which applied for 92 domains (at a cost of nearly $13.5 million in application fees). Top Level Domain Holdings applied on behalf of itself and its clients for the gTLDs .gay, .green, .home, and .hotel, among others.  Donuts, Inc. applied for 307 gTLDs at a cost of approximately $56 million in application filing fees, though it did so using numerous separate companies.  ICM Registry, the owner of the .XXX gTLD launched earlier this year, applied to register .ADULT, .PORN and .SEX.
The list of gTLD applicants reveals that 84 applications are designated as "community-based."  Examples include .CPA, .ECO, .GAY, .ISLAM, .SPORT and, somewhat oddly, .BUGATTI.   There are 66 applications that are designated as geographic name applications, including .BRUSSELS, .KYOTO, .RIO, .MIAMI, and .AMSTERDAM.  Most -- but not all --geographic name applications were applied for by municipal/city entities.  But the applications for .VEGAS, for example, was filed by an entity named DotVegas, Inc., which claims on its website that it has received authorization to submit the application from the City of Las Vegas.  The Boston Globe applied to own the .BOSTON gTLD.  The Globe received the endorsement of the City of Boston and says that it will manage the .BOSTON domain "for the benefit of our city, its businesses, organizations, and residents."
The vast majority of gTLD applicants are from North America (which comprised 911 of the total 1,930 applications filed in the initial round). 611 applicants were from Europe.  303 applicants are from the Asia-Pacific region.  Latin American applicants comprise 24 of the total applicant pool and there is a total of 17 applicants from Africa.
The list of gTLDs reflects over 100 applications have been filed for Internationalized Domain Names (IDNs) using non-Latin scripts.  The majority of non-English gTLD applications are for gTLDs using Chinese characters. Over 40 applications were filed for gTLDs using Chinese characters, including the Chinese translations of .ILOVEYOU, .TRADEMARK, .GOSSIP, .FASHION and .GAMES. Amazon and Google both applied for translations of their names in Chinese characters, as did Wal-Mart, Volkswagen, L'Oreal, Nokia, and Bridgestone.   There are 10 gTLD applications using Japanese characters, 7 of which were filed by Amazon (including .AMAZON, .BOOK, .CLOUD, .SALE and .STORE.  There are 15 Arabic language extension, including gTLDs for Arabic versions of .ABUDHABI, .BAZAAR, .ARAB, and the transliteration of "COM."  There are 8 gTLD applications for Cyrillic language extensions, including gTLDs for the Russian equivalents of .MOSCOW and the transliteration of "COM."  The applicant, Pontificium Consilium de Comunicationibus Socialibus, applied to own the gTLD .CATHOLIC in English, Arabic, Russian, and Chinese.
Overall, over a third of all applications submitted to ICANN (731 to be exact) conflicted with at least one other applicant's request for the same gTLD (resulting in competing applications for a total of 230 gTLDs).  The most hotly sought after gTLD is .APP, which has 13 competing applications.  There are 10 applications for .ART and 9 applications pending for .BOOK and for .BLOG.  We will address what happens next with conflicting applications for the same gTLD in our next post on the gTLD topic.  In the meantime, if you have a comment on some of the applied-for gTLDs, the 60-day comment period has begun. As of this posting, 10 comments have been submitted in support of Life Covenant Church's application for .CHURCH and one comment has been submitted in support of Liaison Technologies' application for .LIAISON.  (Notably, there are two competing applications for .CHURCH but no comments have been submitted thus far in support of the other applicant for .CHURCH, Holly Fileds, LLC.)
Author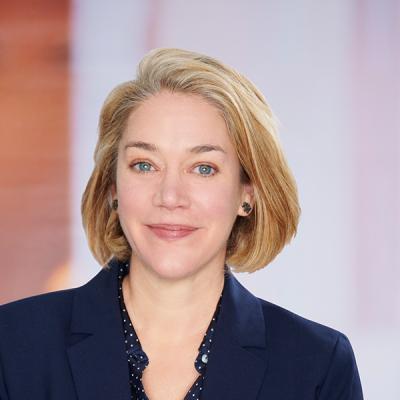 Geri Haight is a Mintz Member and former in-house counsel who focuses on employment litigation, counseling, and compliance, as well as intellectual property and trade secret matters.