Post Paris and San Bernardino Attacks: Visa Policies Under More Scrutiny
The recent attacks in Paris and San Bernardino are going to result in increased security checks for visa applicants at U.S. consular posts. We also anticipate Congress to at least review the Visa Waiver Program for potential changes, based on President Obama's address to the nation. Referencing one of the San Bernardino terrorists who allegedly had come to the U.S. on the Visa Waiver Program (there is also reporting that she came to the U.S. under the K-1 visa program but we cannot verify the facts), Obama called for Congress to look carefully at the rules of the program. We don't know what this means, but we are likely to see more restrictions to the Visa Waiver eligibility criteria in the coming months. There will certainly be more interest in Congress to make reforms relating to security and visas generally.
Policy Changes Expected
Changes to visa policy because of terrorism will have a ripple effect on our clients who hire and wish to retain talented employees on visas. Even visitors to the U.S. coming for short business trips may face increased restrictions and additional security checks. The House of Representatives is now anticipated to pass a bill tightening the visa waiver program, which allows citizens from 38 countries to travel to the United States for 90 days or less without applying for a visa. Users of the visa waiver program have to first apply via the Electronic System for Travel Authorization (ESTA). ESTA is "immediately" being modified by the Department of State to capture information "regarding any past travel to countries constituting a terrorist safe haven".
We will see the wrong people caught up in what we think will be a widely cast net to ferret out potential security risks. We foresee increased scrutiny and enhanced security checks at U.S. consular posts of visa applicants who are citizens or nationals of countries with current military conflicts or unsettled/unstable government structures.  If you have employees from the Middle East, Pakistan or South Asia, be prepared to offer additional assistance and guidance on the visa process, as EU citizens born in countries in these regions may be subject to additional screening and scrutiny.
Increased Customs and Security Checks Expected
On a related note, we expect more customs enforcement at U.S. ports of entry. We expect our clients to report that their employees come under more rigorous questioning than before when clearing U.S. Customs. Now is the best time to think about employee briefings on travel because we are right before a holiday period, when so many individuals travel internationally.
Be sure that your employees seeking visas abroad understand the reality of security checks. For employers, this translates into uncertainty in the visa process because security checks known as "administrative processing" can take anywhere from a few weeks to more than one year to be completed. In the best of circumstances, we know that our clients' employees with backgrounds in the STEM fields (Science, Technology, Engineering and Mathematics) who also hail from Pakistan, Russian, Israel, China and India are more likely than others to be subject to additional administrative processing when applying for visas. We anticipate that now this circle of potentially impacted employees will expand to include individuals who before now may not have been subject to additional screening; particularly those who have visited a "terrorist safe haven" (list from the Department of State.)
Plan Ahead for All International Travel
It is prudent in some cases to assess whether visa applications can be altogether avoided by an employee remaining in the U.S. Now is the time to plan with your employees who may be traveling abroad in December. We don't know for a certainty how change will play out on the visa front. But Obama's call for increased security checks of visa applicants will very likely trigger a response from visa officers who may be inclined to recommend increased security screening of applicants who in more secure times would sail through the visa process.
Author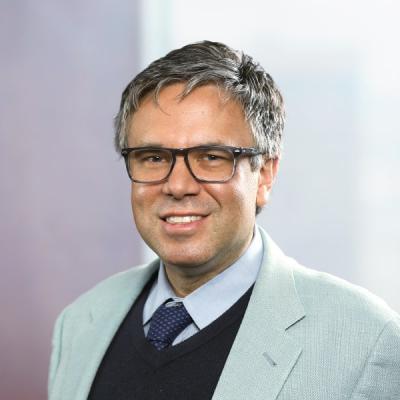 Douglas Hauer is a Mintz attorney and noted authority on the EB-5 investor visa program, which gives developers a path for securing capital for real estate, hospitality, and infrastructure projects. He's an essential resource for companies looking for financing from offshore sources.