Q&A with Nikki Bell, Founder and CEO of LIFT (Living in Freedom Together)
Associates Kianna Phillips and Sofia Nuño recently spoke with firm client Nikki Bell to talk about her experience with prostitution and trafficking —  and pending Massachusetts legislation drafted by Mintz, which would decriminalize individuals prostituted in the sex trade. 
 
Please tell me about yourself.
I am the founder and CEO of LIFT (Living in Freedom Together), a survivor-led organization that aims to end prostitution and sex trafficking through the implementation of the Equality Model. [Also known as the Nordic Model since it was first introduced in Sweden in 1999, the Equality Model proposes partially decriminalizing prostitution as a way to eliminate gender-based violence and address gender inequality.]
I was exploited in the sex trade before I turned 16. Due to the trauma of it and lack of access to resources, I spent the majority of my adult life in the sex trade, in and out of jail and on the streets. I didn't have the appropriate resources or support to "exit." That's why I founded LIFT— to create programming for survivors of prostitution led by survivors.
Please tell us more about your organization, LIFT.
LIFT aims to create real pathways and high-quality resources for the people we serve. People who are prostituted experience extreme violence and harm, and they overwhelmingly identify as people of color. These are individuals who are in poverty, living at the intersection of many vulnerabilities, and don't have access to resources or support. Many programs require individuals to prove some level of "worthiness." I strongly believe that everyone should have access to resources; who are we to deem someone's worthiness? LIFT set out to create programs to minimize this power differential and to create access to opportunity for our most marginalized community members. Our programs can be accessed by individuals who are still being exploited in the sex trade, as well as those who are trying to exit.
LIFT has evolved over the last eight years. We started as a drop-in center and developed support groups that utilize a model to treat the whole person. We also founded the first program in the nation for prostituted women with substance use disorder. However, we realized that people also just needed a safe place. We then created an emergency shelter for women experiencing homelessness who were prostituted during the pandemic. In 2021, we found a building that we use for our day programming and advocacy programming for youth and adults. This space also holds shelter beds for our most vulnerable individuals. We also formed a partnership with the Latin American Health Alliance, where those in our program undergo education and job training opportunities in auto mechanics and food service.
Please share more about your relationship with Mintz — how it started and how you've worked with the firm.
My relationship with Mintz began about four years ago. I had a really lengthy criminal record. The majority of my record was related to prostitution and that I was charged with while under the control of a trafficker or due to my exploitation. I had founded LIFT when I got out of the sex trade, but now I also had my little boy. It initially wasn't a priority of mine to take care of my criminal charges until I recognized it would impact my ability to be the mother I wanted to be. I would have been prevented from going to school field trips with my son or get licenses for programming. As a CEO of an organization, I knew that it could create obstacles to receiving our license or even being able to serve vulnerable youth. At that time, I had no choice but to display my record. But doing so reinforced how important it was for me to get the charges removed from my record.
I connected with Alec and the team at Mintz to remove all those convictions in a way that enabled me to control the narrative. Even when people have left the sex trade, it's still hard for us to disclose our trauma to our attorneys. I appreciate how Mintz pieced my story together through articles and helped me write that story myself in a way that did not require me to disclose every traumatic detail. I was fortunate to get the charges vacated.
Mintz is also working with you as part of The EMMA Coalition to bring justice to sex-trafficked survivors through legislation. Could you share more about The EMMA Coalition and this legislation?
The Equality Model in MA (EMMA) Coalition is a survivor-led effort that works to end prostitution through the implementation of the Equality Model. We worked with Alec and Alyssa at Mintz to write legislation that brings relief to prostituted people many of who have experienced trafficking. Mintz has continued to use its connections to help The EMMA Coalition educate others on how this bill would be applied. Mintz has worked in partnership with us, and equally as hard as us, to make sure this bill becomes law because this is how we impact real change for survivors. Implementing this legislation will prevent people from being criminalized for survival, which is currently happening to those in the sex trade. We want to make sure that they don't have to go through a burdensome process like vacatur. I was fortunate enough to work with attorneys who allowed me to share my story in a way that wasn't re-traumatizing and overwhelming. Unfortunately, the reality is that there are few attorneys who know how to apply this statute and do it in trauma-informed way. And that has been a massive barrier for people accessing vacatur.
If enacted, how will this bill affect survivors or those trying to get out?
Firstly, the bill decriminalizes those being prostituted in the sex trade (common street walking and sex for a fee would be eliminated). Second, it implements an income-based sliding scale fee for buyers (it is not eliminating the crime of buying sex but changes how penalties are applied for buyers). This bill also expunges previous prostitution charges from people's records and eliminates the need to apply for vacatur. Additionally, it creates an interagency committee to create public health and awareness campaigns around prostitution, providing pathways for survivors to exit and start their lives with accessible resources around housing, substance use, legal aid, and mental health.
Enacting this bill will impact peoples' lives because being criminalized for prostitution creates several barriers for people. It can impact things like housing or employment opportunities. I remember when my husband and I went out to find our first apartment: the landlord loved us, but he said [as standard procedure] that he would have a private investigator take a look at our records. I remember just freezing at the moment, not knowing what to say. But my husband said, "I want you to know that the people you see on that report are not going to be who is standing in front of you today." Thankfully, the landlord gave us a chance, but most landlords would not have taken that risk. Having these convictions creates barriers to getting jobs and interferes with your relationship with your children. Having this law would impact folks by helping them find pathways outside prostitution and remove themselves from the cycle of arrest and incarceration.
Thanks, Nikki. We at Mintz appreciate the opportunity to collaborate with you and the time you have taken to educate our colleagues about this work.
I also want to thank Mintz for highlighting the importance of this work. Not only do you get people to donate volunteer hours to support this bill, but you also continue to show up at legislation briefings to educate lawmakers about this bill.
Authors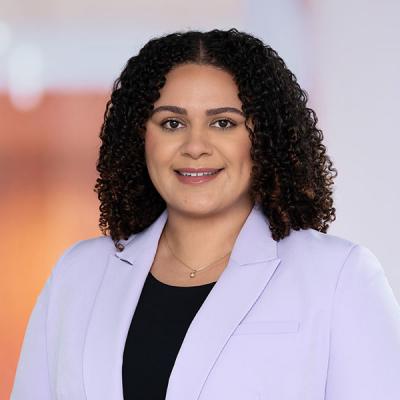 Kianna S. Phillips is a litigator at Mintz who focuses her practice on insurance coverage, professional liability, and complex commercial disputes.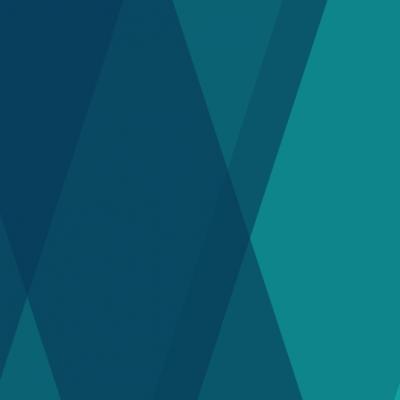 Sofia Nuño is an attorney at Mintz who focuses on litigation matters such as securities litigation, shareholder suits, insurance disputes, and complex commercial litigation in both state and federal court. She also maintains an active pro bono practice.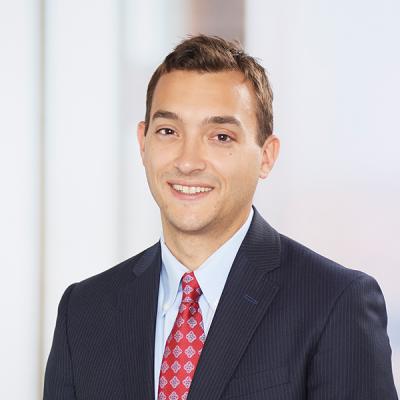 Alec Zadek is a Mintz commercial litigator with strong capabilities around fiduciary matters, corporate governance, insurance, and reinsurance. Alec handles disputes between shareholders of closely held corporations and counsels directors and officers on fiduciary duties and business strategy.