Begin your career in an engaging, supportive, and enriching environment.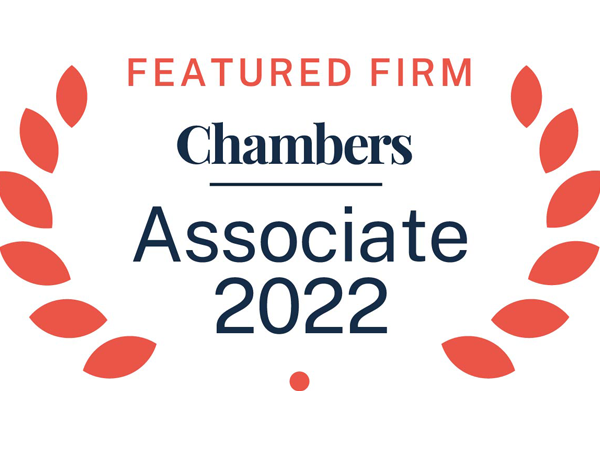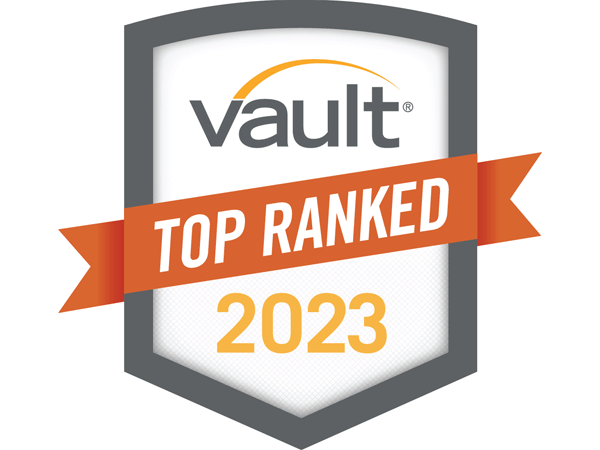 Table of Contents
Mintz 1L Speed Networking & Reception – March 2, 2023
We invite 1L students in Boston to join us for speed networking and a reception in our Boston office to learn more about Mintz and what it is like to forge a successful career at a big law firm. Members and Associates from our Corporate, Litigation, and Intellectual Property sections will be in attendance to network and share advice about getting started in these competitive fields.
From what it is like practicing in these fields week to week, to what law firms look for when hiring summer associates, you'll come away with insights and practical advice that will help you determine the right path for you. This is an excellent opportunity for networking with professionals in your area of interest.
Beer, wine, and nonalcoholic beverages will be provided as well as appetizers. Registration for this event will close on Friday, February 24th. Please use the registration link below to sign up for the event.
Richard Mintz Diversity Fellowship for 1L Summer Associates
At Mintz, we strive to create an environment where people from all backgrounds are positioned for success. As part of our commitment to promoting diversity at the firm, and in the legal profession, we have awarded diversity scholarships to exemplary diverse law students each year since 2010. The scholarships are given to community-minded law students from diverse backgrounds who have shown academic excellence and commitment to diversity. Its namesake, Richard Mintz (1921 – 2011), the firm's longest serving partner and the son of a founding partner, was known for his passion for people and his commitment to creating a progressive workplace.
Each summer we host first-year students in our Summer Associate program as Richard Mintz Diversity Fellows. Our 1L Summer Associates participate in the same enriching summer program described below, with the additional benefit of working directly with a Mintz client and as Leadership Council on Legal Diversity (LCLD) 1L Scholars. 1L Summer Associates to spend a significant period of time, generally one to three weeks, working with a Mintz client's in-house legal team. In past years, students have worked with clients such as LPL Financial, Johnson & Johnson, and Citizens. A lawyer in the client's in house legal team also serves as a mentor for the 1L Summer Associate, during their summer and beyond.
Opportunities are available for students interested in working in our Litigation, Corporate, and Intellectual Property sections. Students select their practice area of preference and are immersed in the section during the summer. 
The 1L program is offered exclusively out of our Boston office.  Students that return as 2Ls or as First Year Associates have opportunity to explore other Mintz office locations. 
Program Details & Benefits
Fellows will be fully integrated into Mintz's 9-week summer program and compensated at Mintz's standard summer associate salary
Fellows with be paired with a client of the firm for one-three weeks to gain exposure to a client in-house legal team
1L Fellows will have opportunity to participate in programming put on by the Leadership Council on Legal Diversity
Each 1L Diversity Fellow is eligible to receive a return offer to Mintz for their 2L summer and then, subsequently, as a First Year Associate. Scholarship funds are available at each of these junctures totaling up to $30,000.
Fellows that return as 2Ls will have access to a DE&I programming series about succeeding as a First Year Associate 
2L Summer Associate Program
Mintz hires 2L students who seek a highly personalized summer experience for our Summer Associate program. Our Summer Associates select a practice area of interest (Corporate, Litigation, or Intellectual Property) and are immersed in that practice area for the duration of the program.
Summer Associates work on an array of matters, often staffed on cases or deal teams, where they can gain real, hands-on experience working side by side with our lawyers. Our small class size, coupled with our Member and Associate mentorship program, allows students a broad range of opportunities and experience, customized to their individual goals and interests. After spending nine weeks at the firm, our Summer Associates know our lawyers, understand what we do, and are ready to hit the ground running after law school.
We are no longer accepting applications for 2Ls for our 2023 Summer Associate program.  Please check back in the spring of 2023 about applying for our 2024 Summer Associate program.
3L Hiring of First Year Associates
Each year, we hire 3L students, and lawyers completing judicial clerkships, to join our incoming first year associate class. These openings may be in any of our offices (Boston, New York, Washington, D.C., Los Angeles, San Francisco, and San Diego). Opportunities are identified by specific office and practice area, and usually become available in the late summer and early fall, the year prior. Please check our current openings for any available positions.
Recruiting Events 
We look forward to visiting the following law schools during the 2022-2023 academic year:
Boston College Law School
Boston University School of Law
Columbia Law School
Duke University School of Law 
Georgetown University Law Center
Harvard Law School
Howard University School of Law
NYU School of Law
USC Gould School of Law 
University of Virginia School of Law
If you do not see your law school listed above, Mintz does host a variety of virtual events throughout the academic year that are open to students from law schools across the country. Please check back on this site for events and registration details or email Lucia Foulkes, Legal Recruiting Specialist, at [email protected] to be added to our email distribution list. 
Frequently Asked Questions
How long is the summer program, and when does it begin?
Our summer program is usually nine weeks long and begins in late May.
Are Summer Associates expected to be in the office everyday?
Mintz Associate are expected to be in the office, in-person approximately 60% of the time.  To maximize the experience, Summer Associates are required to be in the office Monday – Thursday with the option to work virtually on Fridays, 
I haven't received my second semester grades or journal acceptance. Should I wait to apply?
We encourage you to apply early, even if you haven't received your grades or know about journal membership. You can then reach out with updates to your application over the summer. Spring grades or updates to your resume can be sent to Lucia Foulkes at [email protected].
To whom should I address my cover letter?
You can address your cover letter to Lucia Foulkes, Legal Recruiting Specialist.
How does the assignment process work for the summer program?
Summer Associates' work assignments are curated by attorneys in their practice area of interest (Corporate, Litigation, or Intellectual Property). Though assignments will come from a core section, there is variety in subject matter, industry, and clients. Summer Associates are encouraged to explore. The Corporate section provides the opportunity to work in venture capital & emerging companies, securities & capital markets, mergers & acquisitions, private equity, and licensing & technology. The Litigation section's work spans antitrust, appellate, class action, construction litigation, financial institution litigation, insurance & reinsurance, product liability/complex tort, real estate litigation, securities litigation, white collar defense & government investigations, and complex commercial litigation. The Intellectual Property practice has complex matters that involve analyzing patent applications on cutting-edge innovation, researching technical and legal issues in litigation, and working with the corporate and litigation teams on strategic projects in software & ecommerce, life sciences, medical technology, telecommunications, manufacturing, and for academic institutions. Summer Associates are encouraged to participate in our extensive pro bono opportunities, which include immigration, sexual violence, veterans affairs, housing, transgender discrimination, and access to justice.
How does the evaluation process work?
After an assignment is completed, the assigning attorneys evaluate the Summer Associate's work. We strongly encourage attorneys to provide feedback directly to Summer Associates after each assignment and we encourage Summer Associates to proactively ask questions and seek feedback. Summer Associates receive formal reviews at the mid-point and at the end of the program.
What types of training sessions will I attend as a Summer Associate?
Our professional development team (MLPD) organizes many training opportunities through the summer. A sampling of the programs we host include a moot court, numerous substantive training sessions, programs on the business of a law firm and legal ethics, and a business lunch etiquette training. We also have a legal writing program that runs throughout the summer. Summer Associates are invited to attend all Associate training sessions and monthly practice group meetings, as well. MLPD hosts over 200 training programs annually, so there are many topics available to meet your interests.
After on-campus interviews, when should I expect to hear from the firm about additional interviews?
We aim to contact all candidates within a couple of days of their initial interview with information about next steps.  Subsequent interviews can happen up to several weeks following a screening interview. 
If I'm invited back for a call-back interview, what can I expect?
You will have a series of 20 to 30 minute, one-on-one interviews with both Members and Associates who are heavily involved in working with and mentoring junior attorneys in the section with which you have selected to interview. We tailor each interview schedule to the student's interests and background.
Can I be reimbursed for my interview travel expenses?
We pay for reasonable travel expenses for our out-of-town candidates who are invited for call-back interviews. Once the call-back process is complete, please submit copies of all of your receipts and the NALP travel reimbursement form to Mintz's legal recruiting department. We are still determining if interviews for our 2024 Summer Associate program will be conducted in-person, virtually, or in a hybrid format.
Does Mintz allow students to split their summers?
We encourage all of our students to spend their entire summer at Mintz to get the most out of our practice immersion experience.