She's The Boss
An Event to Inspire Future Female Leaders
Date: October 15, 2018
Time: 2:00PM
Location: Convene, 117 W 46th St., Midtown West, New York, NY 10036
Bring your young relatives, friends, and mentees to an exciting panel discussion aimed at addressing and inspiring the next generation of female leaders. Our panelists are successful women in the arts, science, business, and of course, the law. They will each address the unique joys and challenges of being a woman at the pinnacle of her profession and the journey that got her there. 
Our panelists include:
Yen Chu, Senior Vice President & General Counsel, Equinox
Annie J. Howell, Screenwriter & Director
Nergis Mavalvala, Professor, MIT
Zuzanna Szadkowski, Actor
Narges Kakalia, Member, Mintz

The target audience for this event is women and children from grade school and beyond, and the men who support their success.
Speakers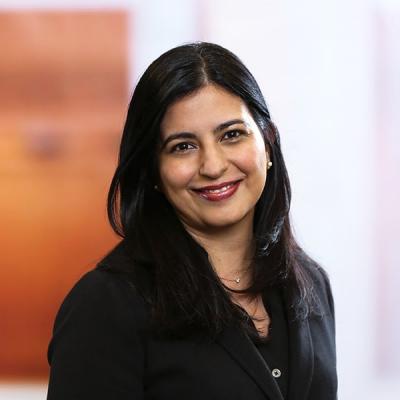 Narges M. Kakalia is a Mintz commercial litigator who handles securities, insurance and risk management, corporate governance, legal ethics, and big data matters. She represents financial and professional services clients, providing administrative, trial, and appellate assistance.