Law Student Career Series: Private Sector Careers
South Asian Bar Association, Washington, DC (SABA-DC)
Date: April 2, 2021
Time: 6:00PM - 7:00PM (EST)
Location: Virtual Event
In the first of SABA-DC's two-part career series geared toward law students, law students will hear from attorneys working in the private sector.  Topics will include: what a typical day in the life of a private sector lawyer looks like,  advice for seeking a career in the private sector, and how involvement in local voluntary bar associations can boost your career.
Panelists: 
Debodhonyaa Sengupta, Senior Managing Associate, Dentons
Shashi Khiani, Associate, Cooley LLP
Avani Uppalapati, Associate, Mintz, Levin, Cohn, Ferris, Glovsky and Popeo, P.C.
Moderator: Pooja Dubey, 2L, Georgetown University Law Center
Speakers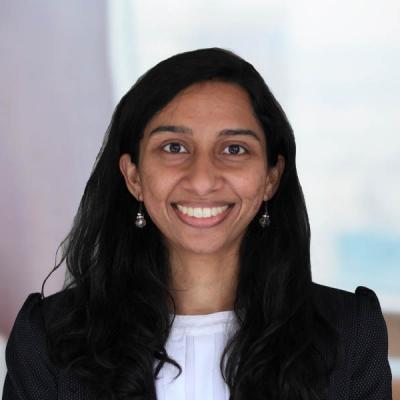 Avani Uppalapati is a Mintz attorney who represents public and private corporations in general commercial litigation. Her experience includes drafting memoranda on complex issues of contract interpretation, arbitration procedures, legal ethics rules, international trade, and securities law and conducting international trade due diligence for M&A and private equity deals.