AI Image Generators and Copyright: Eligibility in the U.S., UK, EU, and More; Fair Use, Derivative Works, Liability
Date: April 25, 2023
Time: 1:00PM - 2:30PM (EST)
This CLE webinar will guide IP counsel on copyright issues associated with artificial intelligence (AI) image generators. The panel will examine eligibility for copyright protection in the U.S. and compare the U.S. approach with other countries. The panel will also discuss whether and when the creation and use of image generation tools and AI-generated images may infringe or violate the copyrights of others.
Description
AI programs are now readily available for all. Stability AI, Lensa, and other AI image creation tools create original works of art, raising the question of IP protection for such art. The United States requires human authorship in order to obtain copyright protection, and so far, the U.S. Copyright Office has declined to grant copyright registrations for AI-created works of art based on a lack of human authorship (one of these decisions is being challenged in Thaler v. Perlmutter (D.D.C. filed June 2, 2022)). While some countries take a similar approach to the US, others treat the issue of copyright eligibility for AI-generated art quite differently and provide at least some protection of computer generated works.
Questions have also been raised as to whether AI-generated images constitute derivative works and whether such images and the AI generation tools used to create them infringe third-party copyrights, or whether the fair use doctrine or other defenses may apply. The first lawsuits involving image generators have now been filed raising copyright claims in addition to other claims.
Listen as our authoritative panel of IP attorneys examines AI image generators and the associated copyright issues. The panel will discuss eligibility in the U.S. and the recent actions by the Copyright Office and contrast this with the approaches used in other countries. The panel will also address the recent cases that have been filed and the potential liability for copyright infringement in the U.S. and other countries.
Outline
AI-generated works of art and copyrightability

Eligibility in the U.S.
Eligibility in other countries

AI image generators and copyright infringement

Derivative works
Fair use and other defenses
Liability in other jurisdictions
Best practices
Benefits
The panel will review these and other critical issues:
What hurdles confront counsel when demonstrating authorship of AI-generated works?
How does copyright apply to AI-generated works? How does it differ across jurisdictions?
What steps can counsel take to increase the likelihood of success when seeking copyright protection for AI-generated works?
Speakers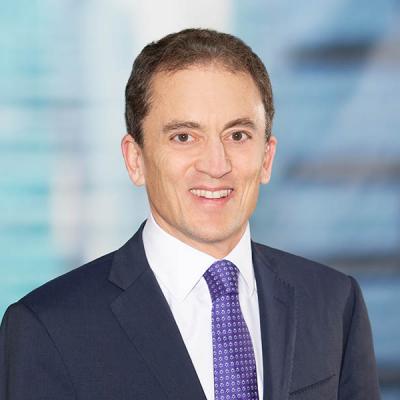 Michael R. Graif is an intellectual property lawyer who advises on trademark and copyright enforcement, technology and licensing transactions, and patent and trademark portfolio management as well as IP issues arising in business deals. Michael has been interviewed on television and quoted in national media on file-sharing and copyright issues. Lisa T. Oratz
Speaker
Senior Counsel at Perkins Coie Scott J. Sholder
Speaker
Partner at Cowan DeBaets Abrahams & Sheppard