Unelected Board Members as Municipal Advisors: What is "Advice"?
BY LEN WEISER-VARON
Various comment letters have been filed, and more are being prepared, on the can of worms opened up by the SEC's December 20, 2010 interpretation that the term "municipal advisor" includes unelected board members of municipal entities who provide "advice" to the entity they serve regarding the issuance of municipal securities, swap transactions and/or investments.
The SEC has not officially addressed the most pressing question: is its interpretation a "proposed" interpretation, so that unelected board members need not be concerned about its application to them before the SEC reviews and reacts to the comments?
The answer, apparently, is that the interpretation is currently effective, but that most board members should not be concerned about needing to register as municipal advisors.  What sort of activity might require registration?  Unfortunately, that remains unclear.
Based on discussions with an SEC official with knowledge of the matter, it appears that to this point the SEC has not been persuaded to back off its distinction between elected and unelected board members.  According to the SEC official, the SEC is concerned about the scenario of a Governor-appointed board member who may dictate, or attempt to dictate, financial decisions to one or more boards.  Apparently, the SEC has particular examples in mind.
The SEC is aware that its interpretation has raised concerns with the large number of unelected board members on state authorities and agencies.  Unfortunately, the SEC official with whom I spoke indicated that the SEC could not offer any comfort that its interpretation is not effective at this time.  However, the SEC official indicated that "we never intended for our interpretation to cover voting on a board resolution or ordinary course board discussions."  The SEC apparently is actively considering issuing an interim clarification that such "ordinary course" board participation does not constitute "advice" that would cause an unelected board official to be a "municipal advisor", but is having some difficulty illustrating where ordinary course discussion stops and "advice" starts.
It is understandable why the SEC is struggling with a line-drawing exercise around the meaning of "advice."  In other contexts, such as the Investment Advisers Act of 1940, there is no definition of "advice" – the need to register arises when a party holds itself out as being in the business of providing investment advice and provides such advice to another party for compensation.  However, the SEC, by suggesting that unelected board members may be "municipal advisors", has already indicated that a person can be a "municipal advisor" even if the only "advice" the person renders is to the entity or entities  on whose board(s) the person sits, and the SEC has expressly rejected compensation as a factor in whether a person is a "municipal advisor."
If, as appears to be the case, the SEC wishes to be able to exercise regulatory jurisdiction over certain appointed board members acting in the course of their duties as board members in extraordinary or particularly aggressive ways, it is indeed a difficult line to draw.  And the difficulty in drawing the line, of course, is not just the SEC's, but that of unelected board members who, apparently, are currently required to figure out whether or not they have crossed that as yet undefined line.
As noted in our advisory on this subject, this same dilemma is being faced by board members and employees of conduit borrowers from municipal issuers (a/k/a "obligated persons"), who may likewise be deemed "municipal advisors" if they provide "advice" to their entity regarding municipal bond issuance, swaps or investment of bond proceeds.
As they say, stay tuned.
Author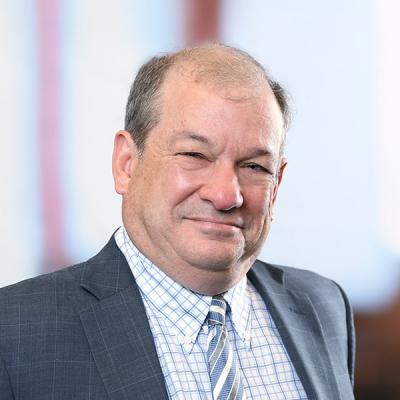 Leonard Weiser-Varon serves as bond counsel, purchasers' counsel, bondholders' counsel and trustee's counsel on municipal bond issues, workouts and restructurings. Len also represents state sponsors and private program managers of Section 529 and 529A savings programs.