NewtGingrich.com: A Lesson in Defensive Domain Name Registration and Maintenance
Not only is Newt Gingrich slipping in recent polls in his efforts to become the presidential nominee for the Republic Party, but he now has a domain name problem.  As reported yesterday, the domain name <newtgingrich.com> has been registered by a pro-Democratic political action committee, American Bridge PAC.  American Bridge bought the domain and programmed it to redirect to various Web sites.  So, if you type <newtgingrich.com> into a web browser, you may be automatically redirected to Freddie Mac's website, or to Tiffany's (where Gingrich had a $500,000 line of credit) or even to a climate change ad featuring Newt Gingrich and Nancy Pelosi.  Not good news for Gingrich, whose own website for his presidential bid is found at the more obscure domain name <newt.org>.  On its website, American Bridge makes a tongue-in-cheek offer to sell the domain name <newtgingrich.com> "to someone with greater need than us" for anywhere between $1 million to $10,000 (saying that it cannot give the domain name away for fear of being branded as "socialists").
Our question is:  Why was <newtgingrich.com> available for registration in the first place? 
Gingrich could have avoided the present embarrassment simply by taking the proactive and defensive step of registered the <newtgingrich.com> domain name.  It appears from WHOIS archives available from DomainTools that Gingrich Communications did, in fact, own the <newtgingrich.com> domain name from December 2004 through August 20, 2011, when Gingrich appears to have let the registration lapse and failed to act promptly to renew it during the 30-day grace period.   Thus, this news story is a helpful reminder about the importance of:  (1) defensively registering domain names that include your brands/trademarks (in this case, NEWT GINGRICH) and common and predictable misspellings or variations of your brands/trademarks in all available generic top level domains (such as .com, .net, .org. and .xxx) and (2) properly maintain your domain name registrations by setting up automatic renewals with your registrar and calendaring expiration dates of key domain names in your portfolio as a back-up.
So what is Gingrich to do now?  He could consider filing a domain name complaint pursuant to the Uniform Domain Name Dispute Resolution Policy (UDRP), but may face some obstacles meeting the requirements.  In order to succeed, Gingrich would have to prove that American Bridge lacks a legitimate interest in the domain name and that American Bridge registered and is using the domain name in bad faith.  Here, American Bridge could argue that it is using the domain name to offer political commentary about Gingrich, the political candidate.  Moreover, its offer to sell the domain name "to someone who needs it more" is done jokingly, as the suggested prices are reflective of various events in Republican primary (the Tiffany's story referenced above, the $1 million offer by a conservative commentator for Gingrich to drop out of the race, and  Mitt Romney's $10,000 bet to Rick Perry).  Thus, a panelist may view American Bridge's use of the domain name as legitimate commentary on and/or parody of Gingrich and his campaign.  For the same reasons, Gingrich may not succeed on a claim to win back the domain name brought under the  Anti-Cybersquatting Consumer Protection Act (ACPA, 15 U.S.C. 1125(d)).  Like the UDRP, the ACPA requires evidence of "bad faith."  Here, where American Bridge could argue that it registered and is using the domain name not to profit from, but to parody, Gingrich, a court may determine that such conduct falls within a safe harbor to the ACPA.
Given that the American Bridge may have an argument that could defeat both a UDRP and an ACPA claim, Gingrich may just want to let the issue lie and hope that it runs its course in the media.  If he took legal action and lost, it would only serve to draw more attention to the blunder.  At a minimum, Gingrich should take steps necessary to ensure that the other domain names in his portfolio are set up for auto-renewal.
Author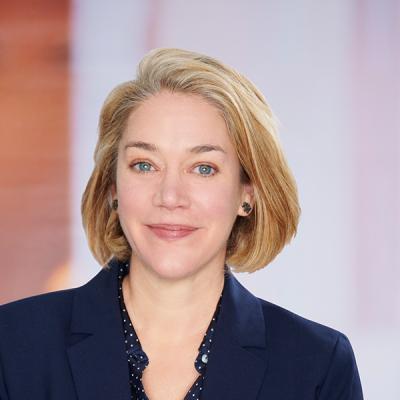 Geri Haight is a Mintz Member and former in-house counsel who focuses on employment litigation, counseling, and compliance, as well as intellectual property and trade secret matters.