The Trademark Audit: A Necessary Legal Checkup
Written by Christine Baker
A few weeks ago, we said goodbye to 2011, welcomed 2012 and made some New Year's resolutions – whether it be to shed a few extra pounds, to quit smoking or to complain less and laugh more.  While it is great to make New Year's resolutions for your personal life, it's also a good time to make new business resolutions.  So here is a good one:  audit your company's trademark portfolio on a regular basis. 
 Why conduct a trademark audit?
A company's trademarks and service marks are the "face" of its business and, therefore, its most valuable assets.  Just like a health check-up, business owners should thoroughly review their trademark portfolio on a yearly or even bi-annual basis because:  1.)  it will identify new and existing marks and give the company a clear picture of its assets and 2.) it will help a company manage, protect and fully exploit the value of those assets. When companies fail to conduct audits on a regular basis, business nightmares may occur.  For instance, when a company doesn't conduct an audit, it runs the risk of missing deadlines and having its registered marks cancelled, resulting in a loss of valuable trademark rights (not to mention the investments made through the registration process).  This loss may in turn prevent a company from enforcing its rights against an infringer or exploiting the use of its marks domestically and in foreign countries.
A trademark audit enables a company to re-evaluate the direction it wishes to take with respect to the use and maintenance of its marks.  For instance, after reviewing its portfolio, a company may decide that it does not need to maintain or register more marks given its current marketing strategy or it may realize that it is under-protected and needs to register more marks in the U.S. or in foreign jurisdictions or expand the scope of goods or services for its existing registrations.  A trademark audit also may help a company identify new opportunities to license its marks to others, which will generate additional revenue for the company.   Typically, the first question that a potential licensee will ask about a mark is if it is registered in the jurisdictions of interest.  If so, this will put the potential licensee at ease and enable a smoother negotiation process. 
 What does a trademark audit entail?
Conducting a trademark audit is not a daunting task.  It may be time consuming, though, and should be performed by someone who has a firm understanding of trademarks and service marks.  The first step in the process is to thoroughly review a company's product line or services, web site and promotional and marketing literature and take an inventory of all new and existing marks – house marks (i.e., a company's core brand name), word marks, slogans, logos and non-traditional trademarks such as distinctive product packaging and design.  Once the review is complete, a check should be done to determine that the marks are registered with or are the subject of pending applications before the United States Patent and Trademark Office and foreign trademark offices. At this point, companies may discover that they haven't filed applications to register certain marks in the countries that they are using them in or in geographic markets that they plan to use them in the future or, even worse, haven't conducted comprehensive searches on the marks to determine if they are available to use or register, or have expanded the use of certain marks for goods and services not covered in its initial application filings or registrations.  The audit also may bring to light the fact that a company's marketing team is phasing out and replacing certain marks or that particular marks have been abandoned for a while and that it is no longer necessary to maintain or renew them in all or some jurisdictions.  Thus, a trademark audit ensures that a company will obtain protection for marks it is currently using or will use in the near future, which will enable it to exploit and enforce its marks for all relevant good and services in the geographic areas of interest.
In addition to determining if marks are registered or the subject of pending trademark or service mark applications, the trademark auditor should take note of whether marks are being used properly and if the proper trademark notices, i.e., TM or SM for pending marks and ® for registered marks, have been affixed to the marks on product packaging/containers, web sites and signage, and in promotional and marketing literature.  Using a mark properly and affixing the appropriate legal notice to the mark will prevent a mark from becoming generic and losing its value as a source indicator.  Proper trademark use also will help a mark become distinctive and deter others from adopting a confusingly similar mark for competing or related goods and services.
In many countries, trademark rights can lapse and registrations can be cancelled if a mark hasn't been used for a period of 3 to 5 years. Thus, the trademark audit should focus on whether important trademarks are in use and have been renewed with appropriate trademark offices.  By reviewing the use and status of trademark registrations, a trademark owner can take necessary steps to prevent a loss of trademark rights - whether it be advertising a mark in foreign publications or implementing a program to use marks on a seasonal or promotional basis.
In today's global economy, there is widespread pirating and counterfeiting of intellectual property, which can include the importation and exportation of goods either displaying a company's trademark or a confusingly similar mark. The trademark audit should include making a determination as to whether a company's federally registered marks have been recorded with the United States Customs and Border Protection ("CBP").  If the audit reveals that this important step was overlooked, consideration should be given to recording trademarks with CBP as soon as possible since the process is relatively simple and inexpensive.  Once registered marks have been recorded, Customs officials will be able to detain, seize and forfeit shipments of trademarked goods that violate your company's federally registered trademark rights. This easy task will have long term benefits for trademark owners in that it will prevent a company's reputation from being tarnished and it will keep profits going into the right pockets – those of trademark owners.  
Everyone knows that it's wise to have regular checkups to live a healthy life.  Since it's the beginning of a New Year, why not make a new resolution to conduct a regular trademark audit, a legal checkup on your company's trademark portfolio?  Conducting a trademark audit will not only ensure that a company protects and maintains its most valuable assets, but it will enable a company to explore new business opportunities and exploit its marks to their full potential – resulting in less business nightmares and an increase in revenue.
Authors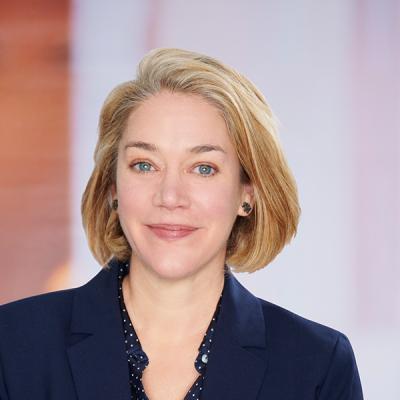 Geri Haight is a Mintz Member and former in-house counsel who focuses on employment litigation, counseling, and compliance, as well as intellectual property and trade secret matters. Christine Baker