J-1 Interns and Trainees: What happened at Wyndham should stay at Wyndham
A recent Wall Street Journal article appeared about J-1 interns and trainees who had been placed at Wyndham Bonnet Creek Resort for what appeared to be bona fide internships in hotel and restaurant management. The young interns and trainees claim that they were unexpectedly relegated to the kitchen or to cleaning jobs, that there was no real internship or professional training, and that they had each paid an agent for placement in these non-skilled jobs. The price to work in Wyndham's kitchen? Or to clean rooms at Wyndham Bonnet Creek Resort? $5,500 per intern or trainee, plus airfare and other expenses. The WSJ article claims that a lawsuit has been filed by the interns and trainees because Wyndham violated minimum wage laws.
The allegations against Wyndham raise some pointed questions. There are certainly some U.S. employers who push the definition of a trainee or intern beyond any reasonable definition of the term. Unskilled labor in a hotel kitchen is not the same or even similar to the experience of a professional internship or training program that rotates an individual through Wyndham's back-office or front-desk team. But does a problem at Wyndham implicate the entire J-1 program for interns or trainees? Absolutely not.
The J-1 program works well. When the rules are followed by all parties, the J-1 Intern and Trainee Programs are a case study in how a government agency (the State Department) can partner with private sector organizations (J-1 sponsors) to administer a visa program that serves U.S. employers and young people abroad who want to work in the United States. Less intrusion by the government  has shown to work with the J-1 program, which relies on professionals in the private sector to administer programs in a fair, responsible and reasonable way.
There is always room for improvement. The State Department could improve the J-1 Intern and Trainee Programs substantially by reaching out to J-1 sponsors for their input on why the Wyndham event occurred, and if the facts are as alleged, to further inquire from J-1 sponsors as to what could be done to prevent future abuses of the program. Wyndham should not be a reason for the State Department to develop an interest in "enforcement" of J-1 rules. This will not work. The Bureau of Educational and Cultural Affairs is simply staffed too leanly to start an "enforcement" effort. And officials devoted to cultural exchange should not be tasked with immigration enforcement because this is just too far from the Bureau's mandate.
The State Department should look at the Wyndham case as an opening for a conversation with J-1 sponsors who aspire to keep cultural exchange alive and well. Asking responsible sponsors why Wyndham occurred will help identify and address any systemic problems that may exist with other J-1 programs. Responsible J-1 sponsors may have ideas about new regulations or rules: they may want to "vote off the island" the players in the J-1 world who exist solely for their own benefit. Wyndham cannot and should not be a pretext for the State Department to start making unwelcome and unproductive sub-regulatory changes to the J-1 Intern and Trainee Programs. What happened at Wyndham should stay at Wyndham. If the allegations are true, the State Department should sanction the J-1 sponsor involved.
The J-1 Trainee and Intern Programs are alive and well; they do much good for all parties involved. Many U.S. employers and young professionals have received wonderful benefits from the J-1 visa and its flexibility for allowing on-the-job training. The allegations against Wyndham surely raise questions, but the State Department should ask these questions in a non-accusatory fashion and in the context of an ongoing dialogue with sponsors. Responsible J-1 programs have professionals working for them who have devoted their lives to cultural exchange. Now seems to be a good time to ask the parties who play by the rules what they think about improving the J-1 Intern and Trainee Programs.
Author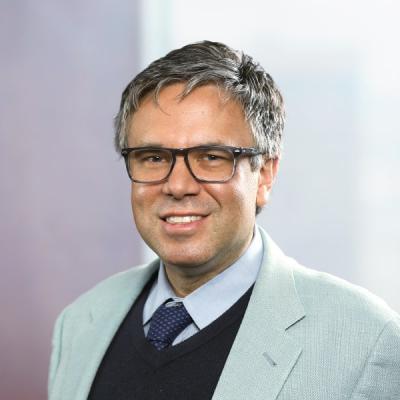 Douglas Hauer is a Mintz attorney and noted authority on the EB-5 investor visa program, which gives developers a path for securing capital for real estate, hospitality, and infrastructure projects. He's an essential resource for companies looking for financing from offshore sources.