Five Takeaways from the OIG's Special Advisory Bulletin on Exclusion
This week the Office of Inspector General for the Department of Health and Human Services ("OIG") issued an updated Special Advisory Bulletin on the Effect of Exclusion from Participation in Federal Health Care Programs, an update that was more than thirteen years in the making.
The initial Special Advisory Bulletin on Exclusion, published in September 1999, warned health care providers that the practical effect of exclusion is that they are precluded from employing or contracting with an excluded party in any capacity. To protect providers from potential civil monetary penalties, the OIG strongly advised that providers screen all employees and contractors for exclusion prior to hiring or contracting with them and then "periodically" thereafter.
In the ensuing thirteen years, statutory and regulatory changes have enhanced the OIG's civil monetary penalty authority. In its new issuance, the OIG tacitly acknowledges that exclusion does not completely bar health care related employment, but still takes an expansive view of the impact of an exclusion. This advisory articulates the five top takeaways from the OIG's Special Advisory Bulletin (the "Advisory").
1. Why Does Exclusion Matter?
Federally funded health care programs cannot pay for any item or service furnished by an individual or entity excluded by the OIG. Excluded individuals and entities also cannot order or prescribe products or services to be paid for federally funded health care programs.
Based on that prohibition, the OIG has regulatory authority to impose civil monetary penalties on any person or entity that submits claims for items or services furnished by an excluded employee or contractor. The regulatory definition of "items or services" extends to claims based on items or omissions in cost reports or other supporting documents, or items counted in other reimbursement methodologies such as prospective payment systems.
2. Can a Health Care Provider Employ/Contract with Excluded Parties?
In the Advisory, the OIG continues to take a broad view of the prohibition on hiring or contracting with excluded individuals or entities. According to the OIG, health care providers can be subject to civil penalties if they:
employ or contract with excluded parties to provide direct patient care, "indirect" services, administrative services, or management services paid directly or indirectly with federally funded health care program dollars; or
furnish items or services for federal health care program beneficiaries at the direction or prescription of an excluded individual, even if the excluded individual receives no payment (such as an excluded physician working as a volunteer).
And it is the prohibition on items or services paid for "indirectly" with federal health care program dollars that the OIG believes applies to prohibit providers from employing or contracting with excluded parties if the party, or their items or services, are financed with federal health care program dollars received through itemized claims, cost reports, fee schedules, capitated payments, bundled payments, or payments made to other non-excluded individuals or entities.
The OIG does recognize that there may be circumstances where a health care provider may contract with or employ an excluded party, but those circumstances are limited. The provider must be able to show that:
federally funded health care programs do not pay, directly or indirectly, for the items or services at issue; or
the excluded party furnishes items or services solely to non-federally funded health care beneficiaries.
3. How and How Often Should Employees and Contractors Be Screened?
The OIG is adamant that any screening for exclusion be conducted using the OIG's own List of Excluded Individuals and Entities ("LEIE") on the OIG's website. While providers have discretion to also check other databases, the OIG maintains the LEIE, updates it monthly, and recommends that it be the primary source of exclusion screening.
Determining who should be screened depends on the job category or the nature of the contractual relationship, but the issue of whether the party provides items or services directly or indirectly financed with federal health care program dollars again comes into play. If an argument can be made that the employment or contract costs are indirectly supported by Medicaid or Medicare payments, the OIG recommends exclusion screening.
The OIG recognizes that there is no legal requirement for providers to screen for exclusion, but states it maintains the LEIE for providers' benefit. Exclusion screening is a tool to protect providers from potential liability both for civil monetary penalties and, as will be discussed later, for false claims.
The OIG continues to advise providers to check the LEIE prior to employing or contracting with individuals and entities, and "periodically" thereafter. But the OIG also notes that recent guidance from the Centers for Medicare & Medicaid Services ("CMS") recommends providers screen employees and contractors for exclusion on a monthly basis. And in the wake of CMS guidance, Medicare and Medicaid contractors may already be including monthly exclusion screening requirements in provider or subcontractor agreements.
4. Do I Need to Document Exclusion Screening Efforts?
Even though the LEIE is an online database, the OIG advises providers to maintain some documentation on their screening process. If providers conduct screening in-house, the OIG recommends maintaining documentation of the initial search, such as a printed screen-shot, and document subsequent screening efforts.
5. How Should Providers Address Potential Liability for Excluded Parties?
According to the OIG, a health care provider who arranges or contracts with a person who the provider knows or should know is excluded may be subject to a civil monetary penalty of up to $10,000 for each claimed item or service, as well as treble damages; per the OIG, penalties may also be assessed if an excluded person participates in "any way" in the furnishing of items or services payable by a federal health care program, as those terms are defined. But when it comes to liability for claims submission, providers should also consider potential exposure under the federal False Claims Act ("FCA").
The FCA subjects providers to potential treble damages and penalties for submission of false or fraudulent claims to government programs when the provider acted with actual knowledge, reckless disregard or deliberate ignorance that the claims were false or fraudulent. The FCA was amended in 2011 to add the "Sixty Day Rule" as a basis for FCA liability. Once a provider identifies a federal health care payment to which it is not entitled, the provider must refund or adjust the payment within sixty days, or the date the corresponding cost report is due; failure to do so is potentially actionable under the FCA.
The Advisory states that a provider who identifies potential civil monetary penalty liability for employing or contracting with a party it knew or should have known was excluded may use the OIG's Self-Disclosure Protocol to resolve that liability. As noted in another recent Mintz Levin advisory, the Self-Disclosure Protocol was recently updated to specifically address disclosure of conduct involving excluded parties. But the OIG Self-Disclosure Protocol may also be used to address potential FCA liability for the disclosed conduct.
Conclusion
While the OIG's new Advisory provides more direction than the OIG's previous issuance addressing exclusion, providers still may have difficulty determining where to draw the line on employees and contractors who receive "indirect" payments from federally funded health care programs. And providers may legitimately question whether the existing legal authority was really intended to extend penalty exposure to the hiring or retention of employees or contractors who have no ability to impact items or services provided to federal health care program beneficiaries, or the claims submitted for those items or services.
Author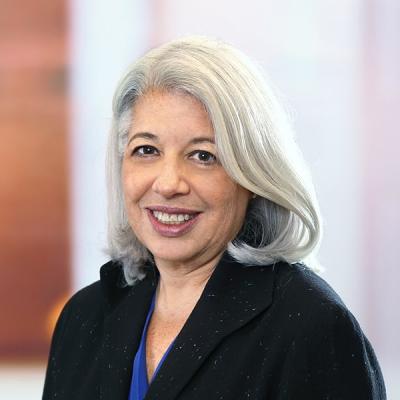 Ellyn L. Sternfield is a Mintz Special Counsel with an extensive background in government health care enforcement. She provides insight to clients with compliance concerns and helps clients facing potential state or federal investigations.