What Must a Secured Creditor Do to Get Its Due?
Last month, the Fifth Circuit Court of Appeals ruled that a secured creditor's claim survives bankruptcy where the secured creditor received notice of the case and was found to have not actively participated in it. Acceptance Loan Co. v. S. White Transp., Inc. (In re S. White Transp., Inc.), 2013 U.S. App. LEXIS 16181 (5th Cir. Aug. 5, 2013).
It is well-known that under most circumstances, liens pass through bankruptcy unaffected — that is, a secured claim survives the bankruptcy process and continues to exist. An exception to this rule is created by Bankruptcy Rule § 1141(c), which provides that under certain circumstances, after confirmation of a plan, property can become "free and clear" of all liens. For such treatment to take place, four conditions must be met: (1) a plan must be confirmed; (2) the property that is subject to the lien must be dealt with by the plan; (3) the lien holder must participate in the reorganization, and (4) the plan must not preserve the lien. See In re Ahern Enterprises, 507 F.3d 817, 822 (5th Cir. 2007). In In re S. White Transp., the debtor stated in its plan that it disputed the secured creditor's claim and would not make any distribution to that creditor. The debtor relied on § 1141(c) to strip the lien from the debtor's assets upon confirmation. The secured creditor sought a post-confirmation ruling from the bankruptcy court that its lien had survived the plan. The bankruptcy court upheld the lien stripping plan. On appeal the District Court reversed and the Court of Appeals upheld that reversal.
Courts have struggled with the third condition noted above — the participation of the lien holder in the reorganization. How much participation is enough to rid the property of the lien encumbering it? While the trend in courts is that a creditor need only receive notice of the plan and an opportunity to object, see, e.g., In re Reg'l Bldg. Sys., Inc., 251 B.R. 274, 287 (Bankr. D. Md. 2000), others require some level of active participation, see, e.g., In re Penrod, 50 F.3d 459, 462 (7th Cir. 1995). In In re S. White Transp., the court held that "the word 'participation' connotes activity, and not mere nonfeasance," at *5, therefore mere receipt of effective notice is not sufficient to remove a lien in the Fifth Circuit, but rather, more participation is required — though how much more, exactly, remains undefined.
While the In re S. White Transp. decision is favorable for secured creditors, it is limited to those courts within the Fifth Circuit and secured creditors should rely on the decision (whether as precedential or persuasive authority) at their peril. In order to avoid the risk that other courts will not follow the Fifth Circuit's "participation" ruling or set a very low threshold for what level of participation is sufficient to permit a debtor to use §1141(c) to strip the lien, a secured creditor should be sure to review any plan of reorganization that affects its claim and be prepared to lodge an objection if the plan purports to strip the creditor's lien.
If you have any questions about this decision or its implications, please call your principal Mintz Levin attorney or one of the attorneys noted on this advisory.
Authors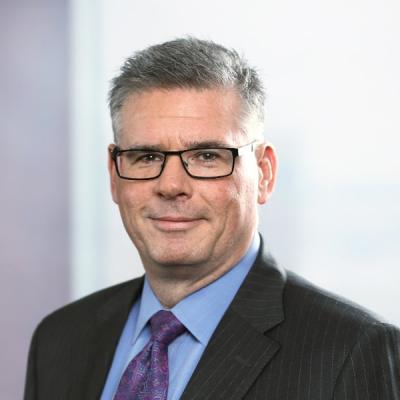 Kevin J. Walsh is a Mintz bankruptcy attorney whose practice encompasses restructurings, workouts, and commercial financing transactions. Kevin works with debtors and creditors, including bondholders, trustees, financial institutions, and insurers. He works on cases in courts around the country. Ella Shenhav