Acute Care Hospitals Settle FCA Lawsuits for $98 Million
Written by Brian Dunphy and Larry Freedman
Community Health Systems, Inc. (CHS) and Community Health Systems Professional Services Corporation, together a national owner and operator of acute care hospitals, and 119 of their hospitals, agreed to pay $98 million to settle seven False Claims Act (FCA) lawsuits filed by qui tam relators around the country. The settlement resolves allegations that:
CHS hospitals, for certain emergency department admissions, billed for inpatient services that were not medically necessary instead of billing for outpatient or observation services,

Laredo Medical Center (a CHS hospital) inappropriately billed certain scheduled hemodialysis and cardiac services as inpatient procedures instead of outpatient procedures, and

Laredo Medical Center violated the Stark Law by having an improper financial relationship with the Cardiac Rehabilitation Unit medical director and submitting claims to Medicare for services referred to the hospital by its medical director. 
CHS also entered into a five-year corporate integrity agreement with the U.S. Department of Health and Human Services, Office of Inspector General (OIG), which requires CHS to undertake significant compliance efforts.
The hospitals' conduct covered by the settlement agreement included submitting claims for services provided to patients 65-years or older who originally presented to the emergency department and who were admitted for two days or less.  The federal health care programs reimbursed such services based on certain Diagnostic Related Groups ("DRGs") or Medical Severity DRGs, but, according to the complaints, the hospitals should have provided the services on a lower-cost outpatient basis.
After announcing the settlement last week, the government asked to intervene in a case brought by relator Nancy Reuille against two CHS subsidiaries (one of the seven related qui tam cases included in the settlement) for the purposes of settlement, even though it declined to intervene in that case in December 2010.  Although this decision is consistent with a long-standing policy of the Department of Justice (DOJ) to intervene in matters it is resolving prior to or concurrent with settlement, the request provides insight into how the government's assessment of the case changed over time because of related qui tam cases. The request to intervene explained that, after previously declining to intervene in the case, the United States became aware of significant overlap between certain allegations made in Ms. Reuille's complaint and other similar allegations against CHS and other CHS entities.  Eventually, the United States "consolidated" its investigation of CHS.  As a result of the consolidated investigation, "the United States has reconsidered its decision about intervening in this lawsuit." 
In addition to the sizeable settlement amount, the CHS settlement is notable for hospital systems and hospital management companies for a number of reasons.
The breadth of corporate entities and number of hospitals covered by the settlement suggests that robust compliance efforts should be undertaken at all levels of  a health care provider's corporate structure—the hospital, management company, and the parent. DOJ asserted in its press release that CHS allegedly engaged in a national "corporate-driven" scheme, and the settlement agreement covers not only 119 CHS-operated hospitals, but also parent corporate entities, including CHS, the indirect owner of these hospitals, and Community Health Systems Professional Services Corporation, a CHS subsidiary that provides management services to CHS hospitals. 

DOJ continues to pursue vigorously allegations regarding whether inpatient admissions should have been outpatient or observation, which has been a priority for the OIG for the past few years.  Hospitals and health systems should reexamine their policies in this respect, especially with respect to emergency department admissions and the specific DRG and MS-DRG's involved in this settlement.

Relators can come from any part of a hospital's organization.  The relators who filed seven related qui tam cases around the country against CHS included former nurses, billing personnel, emergency room physicians, and a Director of Health Information Management.
The government's declination and then request to intervene in relator Nancy Reuille's case suggests the significant impact that a national, coordinated investigation of CHS resulting from several related qui tam complaints in multiple districts may have had on its assessment of the merits of an individual case against CHS subsidiaries.  In these seven cases, many health care enforcement agencies coordinated their investigation, including: the Civil Division of the Department of Justice; the United States Attorneys' offices for the Middle District of Tennessee, Southern District of Texas, Northern and Southern District of Illinois, Northern District of Indiana, and Western District of North Carolina; OIG; and the Office of Audit Services for the Office of Investigations.
Author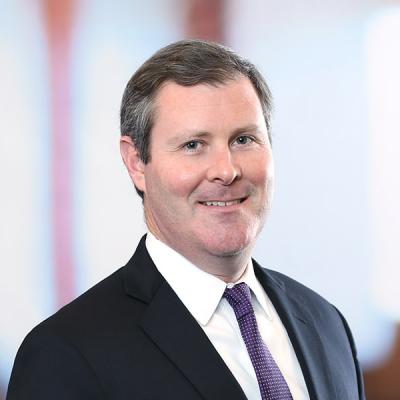 Member / Co-Chair, Health Care Enforcement Defense Practice
Brian P. Dunphy is a member of the Health Care Enforcement & Investigations Group at Mintz. He defends clients facing government investigations and whistleblower complaints regarding alleged violations of the federal False Claims Act. Brian also handles commercial health care litigation.