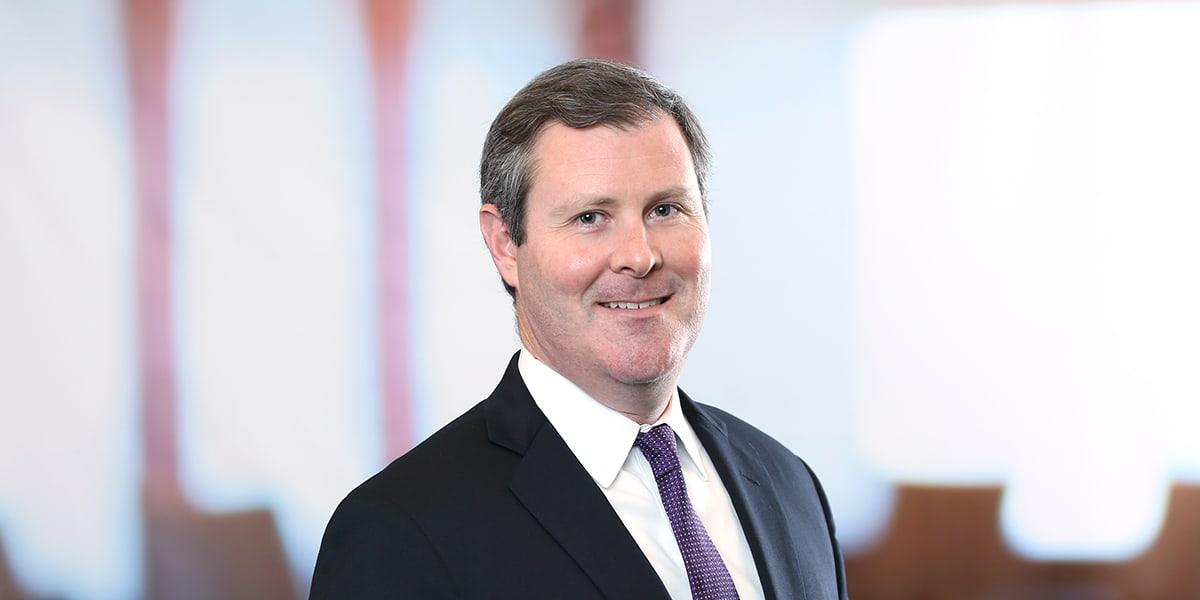 Brian is a member of the Health Care Enforcement Defense Group, and he defends clients facing government investigations and whistleblower complaints regarding alleged violations of the federal False Claims Act and similar state laws. Brian also handles commercial litigation involving business disputes for health care, life sciences, and biotechnology companies. He defends national product liability cases for pharmaceutical and biotech companies.
Brian advises and counsels health care providers, biotechnology and life sciences companies, clinical laboratories, health plans, Medicare Advantage plans, and pharmaceutical and medical device manufacturers. He represents them in government investigations, in litigation, and at trial and arbitration. He is a member of the firm's Health Care Enforcement Defense Group and is a frequent author on health care fraud and abuse issues.
In particular, Brian defends companies against government investigations of alleged violations of the False Claims Act (FCA) and the Anti-Kickback Statute (AKS). He conducts internal investigations and litigates qui tam FCA cases in federal courts around the country.  Brian also defends pharmaceutical and biotech companies in national product liability cases and represents biotechnology, life sciences, health care, and technology companies in complex business disputes. 
Brian is committed to pro bono work and is a member of the firm's pro bono committee. He is part of the team that manages the Massachusetts Civil Appeals Clinic. He obtained political asylum for a client who was tortured in the Democratic Republic of the Congo, and he obtained a residential educational placement for a disabled student. Brian has spent more than a decade advising a non-profit organization dedicated to advancing the study, treatment, and prevention of the effects of concussions and other brain trauma in athletes and other at-risk groups.
Brian is also deeply involved in the Boston community as a member of the Boards of Directors of the Concussion Legacy Foundation and the Volunteers Lawyers Project. Brian serves as a committee member of the United Way's BoSTEM Leadership Breakfast to benefit STEM education in the Boston Public Schools. He is also a Member of the Boston College Law School Alumni Board.
Before attending law school, Brian was a project manager at Accenture, a management and technology consulting firm, where he provided project management and consulting services.  Brian developed project plans and budgets, managed teams to meet project milestones, and worked with client executives to ensure projects met business objectives. He continues to utilize his project management skills working with his clients to manage matters effectively and to deliver timely results.
Education
Boston College (JD)
Boston College (BA)
Experience
Defended numerous clients, including laboratories, health plans, and Medicare Advantage plans, in government FCA investigations and FCA litigation in jurisdictions around the country
Obtained summary judgment in nine related cases against a publicly traded biotechnology company and a pharmaceutical company in multi-jurisdictional product liability disputes involving an FDA-approved pharmaceutical drug
Obtained dismissal of a whistleblower's state and federal FCA claims against a vendor to Medicare Advantage plans
Obtained dismissal of a whistleblower's state and federal FCA claims against a Pharmacy Benefit Manager in federal court, and the Third Circuit Court of Appeals upheld the district court's decision in our client's favor
Represented a health insurance company in an FCA lawsuit in federal court where relator alleged an industry wide drug-pricing scheme. The court dismissed the case
Defended companies against FCA retaliation claims before litigation, in litigation, and at trial
Obtained a defense verdict as trial counsel after a week-long federal court jury trial. Azco Biotech, Inc. v. Intelligent Bio-Systems, Inc., 12-cv-2599-BEN, U.S. Dist. Ct. (S.D. Cal.). Plaintiff, a former distributor of our client's next-generation DNA sequencing machines, filed an 18-count, $100 million complaint against our client.
Achieved victory in an arbitration for an international life sciences company initiated by one of the company's suppliers. After an evidentiary hearing, a panel of arbitrators rejected the supplier's claims and entered judgment for our client on its counterclaim, including recovery of our client's attorneys' fees and costs
Represented a life sciences company before the International Court of Arbitration of the International Chamber of Commerce in a breach of contract dispute involving the manufacture of diagnostic assays
Successfully defended a physician before an Administrative Law Judge against an action by the Massachusetts Board of Registration in Medicine to revoke or suspend the physician's license
Conducted an internal investigation of a health care provider and prepared a self-disclosure to the U.S. Department of Health and Human Services, Office of Inspector General (OIG)
Successfully opposed the OIG's proposed exclusions of a physician from federal health care programs
Recognition & Awards
Volunteer Lawyers Project: 2019 Denis Maguire Award 
Included on the Massachusetts Super Lawyers Rising Star Health Care list 
Greater Boston Chamber of Commerce, Boston Future Leaders Program 
Boston Bar Association Public Interest Leadership Program 
Involvement
Board of Directors, Volunteer Lawyers Project of the Boston Bar Association
Board of Directors, Concussion Legacy Foundation
Committee Member, United Way BoSTEM Leadership Breakfast
Alumni Board Member, Boston College Law School
Member, Boston Bar Association
Member, Massachusetts Bar Association
Member, American Bar Association
Member, American Health Lawyers Association
Recent Insights
News & Press
Mintz Members Brian P. Dunphy, Joanne S. Hawana, and Jennifer B. Rubin co-authored a Bloomberg Law insights column examining potential legal liabilities for employers implementing Covid-19 workplace vaccination programs, explaining that immunity under the federal Public Readiness and Emergency Preparedness Act (PREP Act) is not absolute.
Mintz Members Kevin Ainsworth and Brian Dunphy co-authored an article published by New York Law Journal that analyzes the conditions for, and limitations of, the Public Readiness and Emergency Preparedness Act (PREP Act) immunity during the COVID-19 global health crisis.
Mintz Members Brian Dunphy and Laurence Freedman, and Member and Co-Chair of the firm's Health Law Practice Karen Lovitch co-authored this Law360 expert analysis article examining trends in U.S. Department of Justice health care enforcement in 2019, noting that the False Claims Act remains the government's most powerful civil health care enforcement tool.
Events
Despite the threat of COVID-19 paralyzing much of the country in 2020, government health care fraud enforcement continued even though the Department of Justice (DOJ) had the added burden of pursuing COVID-19 related fraud. While criminal enforcement actions involving opioids remained a top enforcement priority, the civil False Claims Act (FCA) is still one of the government's most powerful enforcement tools. In our annual webinar, Mintz's Health Care Enforcement Defense team will review the key policy developments, settlements, and court decisions from 2020 and assess their likely impact in 2021 and beyond.