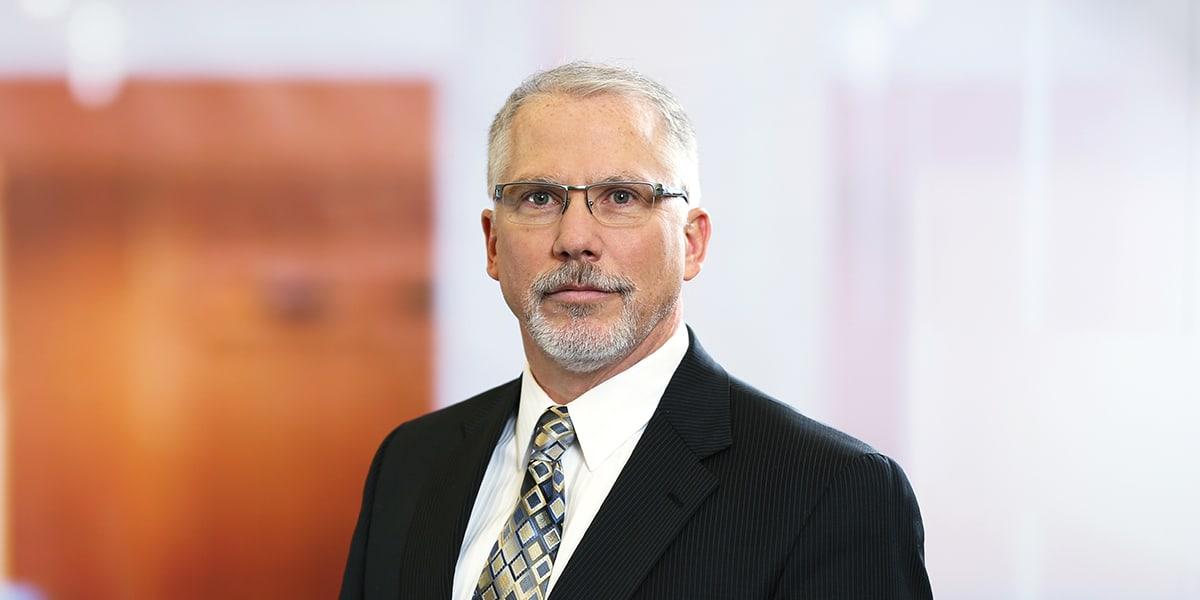 Kevin is a litigator who tackles complex commercial disputes where strategy is key. He is skilled at bondholder litigation involving international issuers, as well as patent and trademark litigation. He also represents clients in mediation and arbitration. With extensive experience as a court-appointed mediator, Kevin is able to see all sides of a dispute and to navigate toward an efficient outcome. As a former US Marine, he applies that same tenacity, drive, and discipline to his legal practice.
He graduated cum laude from Fordham University School of Law, and was editor-in-chief of the Fordham Urban Law Journal. Kevin clerked for the Honorable Kevin Thomas Duffy, US District Judge, during the trial and conviction of international terrorist Ramzi Yousef.
Kevin served in the US Marine Corps from 1986 to 1991 and has long been an avid and active supporter of veterans' causes. He is on the board of directors of the Warrior Ranch Foundation. He served as director and general counsel to the Congressional Medal of Honor Foundation from 2013 to 2019, and served as a director and general counsel of the Marine Corps Scholarship Foundation from 2011 to 2016. He also has appeared nationally on Fox & Friends numerous times as a spokesperson for the Marine Corps Scholarship Foundation. Kevin enjoys triathlons and has competed in the NYC Triathlon seven times. In 2019, he placed in the top 10 in his age group in the Spartan Race Super in Hawaii.
Education
Fordham University (JD, cum laude)
University of Michigan (BS, Physics)
Experience
Successfully defended Citizens Bank against putative class allegations of aiding and abetting fraud and breach of fiduciary in connection with a $100 million Ponzi scheme. The Western District of NY dismissed the complaint, with prejudice. The dismissal was upheld by the Second Circuit Court of Appeals.
Represented SpinMaster, a leading global children's entertainment company, in a patent infringement case related to the company's Zero Gravity® Laser toy vehicle, which was named "Best Toy" by Popular Mechanics at the 2019 Toy Fair. Obtained a preliminary injunction in December 2019 enjoining the sales of the infringing toys by defendant, which was appealed. The parties settled their dispute and the case was dismissed by stipulation.
Represents Gretton Limited in an action to enforce/confirm an international arbitration award against the Republic of Uzbekistan.
Represents Serenova, LLC, a leading provider of intelligent cloud contact center solutions, in a contract dispute.
Represented Spark 451, Inc., a marketing company, in trademark suit against 451 Marketing, LLC, and obtained an injunction in favor of our client.
Represented L-3 Communications Corp. in an appeal of a patent infringement action against Sony involving CMOS image sensing chips.
Represented Nine Line Apparel, Inc., in a patent infringement action regarding a garment.
Represented Yowie, a candy manufacturer, in patent infringement action.
Obtained an arbitration award of over $100 million on behalf of institutional investors against Egyptian guarantors of Eurobonds, and won related federal trial to pierce the corporate veils of the defaulting issuer and guarantor corporations.
Represented the Association of Home Appliance Manufacturers in challenging the constitutionality and enforceability of a New York City law that required manufacturers to pay costs of recycling/recovery of refrigerants.
Represented "litigation trust" for the benefit of bondholders of Semi-Tech Corporation—after its bankruptcy and collapse of its subsidiaries Singer Corp. and Akay Holdings—in pursuing claims against its auditors, directors and officers and Indenture Trustee.
Represented an air-conditioner manufacturer in trial and appellate court, and succeeded in dismissing all claims against the client.
Represented Clariti Eyewear, Inc. in trademark infringement action against Walman Optical Co. and Hydrogel Vision Corp.
Represented the Congressional Medal of Honor Foundation as amicus curiae before the U.S. Supreme Court in a case involving First Amendment freedom of speech.
Represented Louis Vuitton Malletier in numerous federal courts actions against trademark infringers.
Represented CEO of Vanquish Worldwide in a contract and fraud dispute asserted by Afghanistan nationals.
Represented an internet gaming company in a bankruptcy of its software developer.
Recognition & Awards
New York Super Lawyers (2010 – 2020)
Martindale-Hubbell AV Preeminent
Order of the Coif
Involvement
Member, Advisory Group to the New York State-Federal Judicial Council
Member, Local Rules Committee of the US District Courts for the Southern and Eastern Districts of New York
Director, Warrior Ranch Foundation
Past Director and General Counsel, Congressional Medal of Honor Foundation
Past Director and General Counsel, Marine Corps Scholarship Foundation
Past Chair, Committee on Science and Law of the Association of the Bar of the City of New York
Past President, New York Leatherneck Scholarship Ball Committee
Member, Federal Bar Council