When Seeking to Enforce an ICSID Arbitration Award Against a Foreign Sovereign, Think FSIA First
An ex parte proceeding in a U.S. court to "recognize," "enforce," or "confirm" an arbitration award against a foreign sovereign is improper. The U.S. Court of Appeals for the Second Circuit issued a lengthy and instructive decision to that effect in Mobil Cerro Negro, Ltd. v. Bolivarian Republic of Venez., 863 F.3d 96 (2d. Cir. 2017). Its lesson is that in the United States, the only way to enforce (or recognize or confirm) an arbitral award issued against a sovereign entity by the International Centre for Settlement of Investment Disputes ("ICSID") (and probably otherwise as well) is in compliance with the Foreign Sovereign Immunities Act ("FSIA").
(The distinctions between confirmation, recognition, and enforcement of arbitration awards were the subject of the Second Circuit's decision in CBF Indústria de Gusa S/A v. AMCI Holdings, Inc., 850 F.3d 58, 72 (2d Cir. 2017), which this blog discussed in A Primer for Enforcement in the U.S. of Foreign-Issued Arbitration Awards (Courtesy of the Second Circuit).)
Thus, for example, a party seeking to enforce an arbitral award against a foreign sovereign must commence a proceeding in federal court in compliance with FSIA's service of process and venue requirements. Consequently, in most cases, a proceeding to enforce an ICSID award against a foreign sovereign will have to be filed in the U.S. District Court for the District of Columbia. (28 U.S.C. §1391(f)(4) provides that a civil action may be brought "in the United States District Court for the District of Columbia if the action is brought against a foreign state.")
The plaintiff in Mobil Cerro Negro ignored the FSIA procedures. After obtaining an ICSID award against the Bolivarian Republic of Venezuela ("Venezuela") for $1.6 billion, that plaintiff filed an ex parte petition in the U.S. District Court for the Southern District of New York to recognize the award and enter judgment upon it. A judge granted the petition, without notice to Venezuela, and entered judgment in the full amount. The procedure adopted by that plaintiff and the District Court was based on the laws of the State of New York regarding summary procedures for recognizing and enforcing "foreign judgments." (N.Y. C.P.L.R. §5401, et seq.)
The Second Circuit vacated that judgment because the requirements of the FSIA had not been met. Those requirements "serve Congress's stated goals of promoting comity with other sovereigns and ensuring the United States' consistency of approach with respect to federal courts' interactions with foreign sovereigns."
Indeed, the U.S. Supreme Court had previously held that the FSIA is the "sole basis for obtaining jurisdiction over a foreign state in our courts." Argentine Republic v. Amerada Hess Shipping Corp., 488 U.S. 428, 109 S. Ct. 683, 102 L. Ed. 2d 818 (1989). The Second Circuit thereupon held that "the FSIA provides the sole source of jurisdiction— subject matter and personal—for federal courts over actions brought to enforce ICSID awards against foreign sovereigns; that the FSIA's service and venue requirements must be satisfied before federal district courts may enter judgment on such awards; and that Section 1650a [the ICSID Convention enabling statute] does not contemplate 'recognition' of an ICSID award as a proceeding separate from 'enforcement.'" Mobil Cerro Negro, 863 F.3d at 113. (This was consistent with the Second Circuit's prior opinion in de Gusa.)
The federal court's pertinent subject matter jurisdiction arises under the ICSID Convention enabling statute, which states: "An award of an arbitral tribunal rendered pursuant to chapter IV of the convention shall create a right arising under a treaty of the United States." 28 U.S.C. §1650a.
That statute further provides: "The pecuniary obligations imposed by such an award shall be enforced and shall be given the same full faith and credit as if the award were a final judgment of a court of general jurisdiction of one of the several States." Id. While sovereigns generally enjoy broad immunity in the courts of the United States, judicial proceedings to enforce ICSID awards are within an FSIA exception that permits suits enforcing arbitration awards where the "agreement or award is or may be governed by a treaty or other international agreement in force for the United States calling for the recognition and enforcement of arbitral awards." 28 U.S.C. §1605(a)(6). See also 28 U.S.C. §1605(a)(1) (regarding implicit waiver of immunity).
ICSID awards differ from awards that are subject solely to the New York Convention, as ICSID awards cannot be attacked on the merits nor on grounds applicable to enforcement under the New York Convention. See 28 U.S.C. §1650a. Indeed, "[t]he Federal Arbitration Act (9 U.S.C. 1, et seq.) shall not apply to enforcement of awards rendered pursuant to the convention."
Thus, a quick decision in federal court may be appropriate (e.g., by means of a motion for judgment on the pleadings or for summary judgment), but the FSIA must be followed. Moreover, a foreign sovereign award-debtor should be afforded "the occasion to make non-merits challenges to the award: for example, to question the authenticity of the award presented for enforcement, the finality of the award, or the possibility that an offset might apply to the award that would make execution in the full amount improper." Mobil Cerro Negro, 863 F.3d at 121.
Author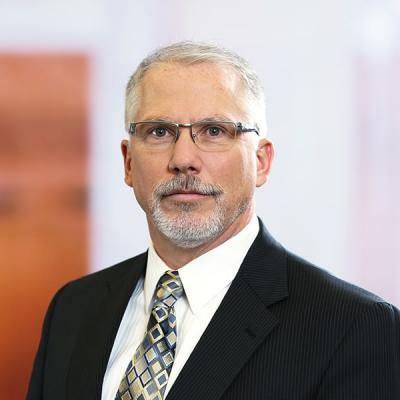 Member / Co-Chair, Cross-Border Asset Recovery Practice
Kevin N. Ainsworth is a litigator at Mintz. He represents clients in complex commercial disputes, including bondholder litigation involving international issuers and patent and trademark litigation. Kevin also has extensive mediation and arbitration experience.