FDA Issues Draft Guidance Regarding Controlled Correspondence from Generics Manufacturers
On August 26, 2014, the FDA issued draft guidance to address "controlled correspondence," which is the correspondence that generic drug manufacturers submit to the FDA to request information and to clarify issues related to generic drug development, and the FDA's procedure for responding to such correspondence.  The FDA issued this guidance as part of its implementation of the Generic Drug User Fee Amendments ("GDUFA"), which was signed into law in July 2012 with the intention of expediting the delivery of generic drugs to the public and reducing costs to the generic drug industry. The FDA's draft guidance is subject to a 60 day comment period.
Under GDUFA, the FDA agreed to the following performance goals for responding to controlled correspondence from generic-drug manufacturers and will begin to work towards these goals in October 2014:
FDA will respond to 70 percent of controlled correspondence in 4 months from date of submission in 2015
FDA will respond to 70 percent of controlled correspondence in 2 months from date of submission in 2016
FDA will respond to 90 percent of controlled correspondence in 2 months from date of submission in 2017
If controlled correspondence requires input from the clinical division of the FDA, one additional month will be added to the above goals
Additionally, for the first time, the FDA's draft guidance explicitly defines "controlled correspondence" for the purposes of GDUFA as "correspondence submitted to the agency, by or on behalf of a generic-drug manufacturer or related industry, requesting information on a specific element of generic drug product development." The FDA will not treat citizen petitions, petitions for reconsideration, or requests for stay as controlled correspondence, even if these communications relate to generic drug development.  The FDA also identified three types of requests that will not be treated as controlled correspondence for purposes of the timelines for response set out in GDUFA, even though they arguably fall under the definition of "controlled correspondence": requests for recommendations regarding the design of bioequivalence studies, requests for review of bioequivalence clinical protocols, and requests for meetings prior to submitting an approval application (i.e., an ANDA submission).  In its draft guidance, the FDA explains that its definition of controlled correspondence should assist both generic drug manufacturers and the FDA because "this definition encompasses the broad spectrum of issues that can arise" and "helps ensure that Agency resources supported by user fees are focused on facilitating and expediting development of generic drug products."
Finally, the FDA's draft guidance details the process through which generic drug manufacturers can submit controlled correspondence and provides recommendations regarding the content of controlled correspondence inquiries.
Author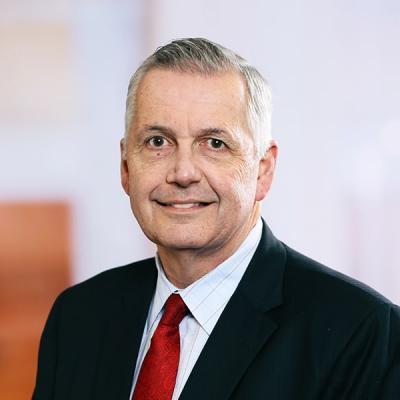 Member / Co-chair, Product Liability Practice
Daniel J. Herling is a highly regarded product liability defense attorney at Mintz. He handles litigation and class actions involving consumer products, leveraging his deep knowledge of California's consumer protection regulations and laws.