OIG Provides Leeway for Copay Assistance to Low-Income Patients
Written by: Lauren M. Moldawer*
Earlier this week the OIG released an advisory opinion stating that a nonprofit organization's proposed arrangement to provide copayment assistance to financially needy patients would not result in civil monetary penalties or administrative sanctions, even though it could potentially generate prohibited remunerations under the anti-kickback statute.  In its opinion the OIG found that the nonprofit's administration of the program and position as an independent charity between the donors and the patients provides "sufficient insulation" such that the assistance to patients is not attributed to any donor.
Under the proposed arrangement, financial assistance would be provided to patients diagnosed with either Chron's disease or ulcerative colitis.  Patients would apply for the program and eligibility would be determined by income level and national clinical standards for the diseases.  The eligibility determination would not take into account the patient's providers, drugs, services, or insurance.  The financial assistance would be provided directly to the health care provider or supplier, whenever possible.  Donors would include individuals, foundations and corporations, including pharmaceutical manufacturers.  However, no donor or health plan, or affiliate thereof, would sit on the board of the charity.
The OIG reviewed two aspects of the proposed arrangement: the donations to the charitable organization from donors and the charitable organization's assistance to the patients.  As to the donations to the charitable organization, the OIG noted the arrangement posed minimal risk because: 1) the donors would not exert direct or indirect control over the charity; 2) each patient already selects his or her providers and has a treatment plan in place prior to applying for assistance; 3) the charity would not provide donors with data allowing them to determine the impact of their funding amount on service utilization; and 4) even though the donors can allocate donations for diseases, this poses minimal risk because eligibility is based on nationally recognized guidelines.  The OIG also found the provision of financial assistance to financially needy patients proposes minimal risk because assistance would be provided on a first come first serve basis and qualification is solely based on financial need.
* Admitted in New Jersey only.  Practicing under the supervision and guidance of Members of the Washington, D.C. office.
Author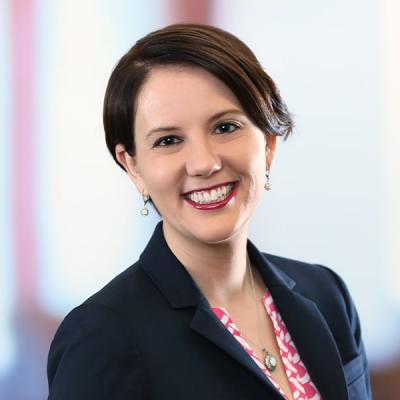 Lauren M. Moldawer is an attorney who advises pharmacies, PBMs, managed care organizations, and other payors for Mintz. She provides guidance on transactional, regulatory, and fraud and abuse matters. Lauren draws upon her experience working for the Federal Coordinated Health Care Office.