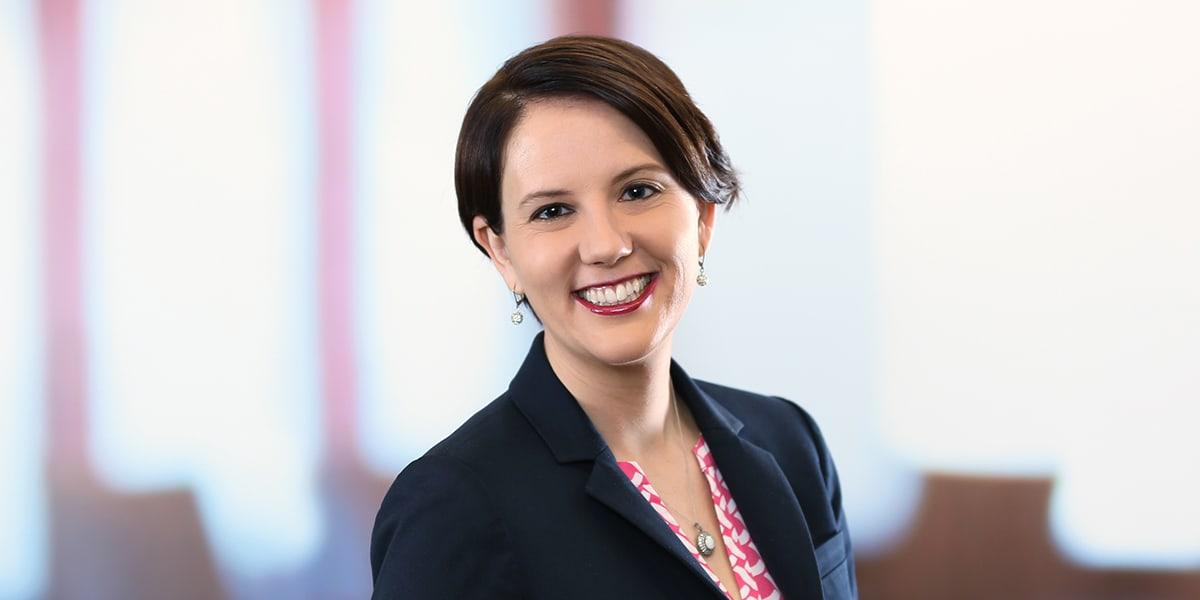 Lauren's practice focuses on advising clients through complex health care transactions and regulatory matters. She has served as health care counsel on numerous private equity and strategic transactions, including mergers and acquisitions, joint ventures, affiliations, and investments involving pharmacies, PBMs, physician practices, long-term care facilities, third party payors, value-based contracting entities, nurse staffing companies, and health care technology firms.
Lauren's deal work is complimented by her regulatory practice, which primarily focuses on advising pharmacies, PBMs, managed care organizations and other clients in the payor space. Drawing from her experience working for the Federal Coordinated Health Care Office (the "Duals Office") within the Centers for Medicare & Medicaid Services ("CMS"), she is able to provide practical advice to clients on regulatory and compliance issues relating to Medicare Advantage, Medicare Part D and Medicaid. She has advised clients on Medicare Advantage and Medicare Part D applications, audit appeals, contract negotiations, Medicaid managed care RFPs, and payment issues.
Lauren's regulatory practice also focuses on compliance with the anti-kickback statute, corporate practice of medicine and fee-splitting prohibitions, telemedicine, and prescribing and licensing requirements (including change of ownership requirements).
Prior to her tenure with CMS, she was a research consultant with a health care consulting company in the DC area, working primarily with state Medicaid agencies and Medicaid managed care plans.
Experience
Counseled private equity sponsors on health care acquisitions, including fraud and abuse issues, licensure, change of ownership, and payor matters.
Served as health care regulatory counsel to several banks and lenders in debt financing transactions, including advising on the impact of corporate practice of medicine and other health care regulatory matters on the credit agreement and accompanying deal documents. 
Provided health care regulatory counsel to Cornell Capital in its acquisitions of truestaff and CardioSolution, as well as the acquisitions of various nurse staffing companies by Ingenovis Health.
Advised national pharmacy chain in multiple specialty pharmacy and long-term care pharmacy acquisitions.
Advised venture capital and private equity firms on Series C and minority investments in various health care technology firms and value-based contracting entities. 
Represented Sanford Health, a non-profit integrated health delivery system, in its affiliation with The Evangelical Lutheran Good Samaritan Society (the "Society"), a non-profit long-term care provider. Our representation primarily focused on assisting Sanford in navigating the change of ownership filings for the Society's licenses and Medicare and Medicaid filings. 
Conducted the due diligence and provided state and federal regulatory research and analysis in connection with TPG's acquisition of Convey Health Solutions, a specialized health care technology company that provides health plan administration, supplemental benefits administration, and consulting services to health plans.
Advised a global health care company on a variety of issues in connection with its acquisition of several health plans and provider groups, including health care regulatory due diligence, health care regulatory advice regarding transaction structure and strategy, and preparation of regulatory notices and other filings.
Served as regulatory counsel to a consortium of investors led by TPG Capital and Welsh, Carson, Anderson & Stowe in their $4.1 billion acquisition of Kindred Healthcare, Inc. (NYSE:KND). The transaction was recognized by The Deal as the 2018 Private Equity Deal of the Year.
Advised a consortium of investors led by TPG Capital and Welsh, Carson, Anderson & Stowe in their $1.4 billion acquisition of Curo Health Services.
Read less
Recognition & Awards
Best Lawyers in America: Ones to Watch - Health Care Law (2024)
Read less