DOJ and HHS Annual Report Highlights $3.3 Billion in Settlements and Judgments in FY 2014
On March 19, 2015, the Department of Justice (DOJ) and Department of Health and Human Services (HHS) issued their annual Health Care Fraud and Abuse Control (HCFAC) Program report highlighting that the HCFAC Program obtained $3.3 billion in health care fraud judgments and settlements in FY 2014. Of this amount, the Medicare Trust Fund received $1.9 million and private relators received $369 million. The report also noted that more than $27.8 billion has been returned to the Medicare Trust Fund since the 1997 implementation of the HCFAC Program – a joint DOJ/HHS effort to combat health care fraud.
In FY 2014, the DOJ opened 782 new civil health care fraud investigations and had 957 civil health care fraud matters pending at the end of the fiscal year. During the same period, the DOJ opened 924 new criminal health care fraud investigations and filed criminal charges in 496 cases involving 805 defendants. The joint report highlights certain cases and recoveries against medical device companies, pharmaceutical manufacturers, hospitals, physicians, managed care organizations, pharmacies, and other providers.
The DOJ and HHS emphasized that under the Affordable Care Act the administration continues to implement programs that move away from "pay and chase" efforts to target fraud toward preventing health care fraud and abuse in the first place. Additionally, the administration is investigating health care fraud cases through real-time data analysis in lieu of a prolonged subpoena and account analysis, which results in a significant reduction of time between fraud identification, arrest, and prosecution.
The Centers for Medicare & Medicaid Services (CMS) is also adopting a number of preventive measures to combat fraud and abuse. These measures include, among others, (1) implementing critical safeguards to ensure that only legitimate providers are enrolled in the Medicare and Medicaid programs, (2) continuing the FY 2014 moratoria on the enrollment of new home health or ambulance service providers in fraud "hot spots," and (3) using its Fraud Prevention System to identify aberrant and suspicious billing patterns.
The joint report sends a clear message. The DOJ and HHS are using all of the tools available to them – criminal, civil, and administrative – to aggressively identify potential fraud and abuse. Congress has provided these agencies with ample funding under the HCFAC Program and with enhanced tools to both prevent and prosecute potential fraud and abuse, the DOJ and HHS continue to demonstrate their commitment to obtain criminal convictions, civil recoveries, and administrative sanctions. Additionally, the DOJ continues to provide very significant rewards to private relators to encourage qui tam actions under the False Claims Act.
With all of these enforcement tools at these agencies' disposal, and the implementation of programs and technology designed to swiftly identify and prosecute perceived fraud and abuse, it is imperative that health care providers and suppliers have robust compliance programs and policies in place to identify vulnerabilities.
Authors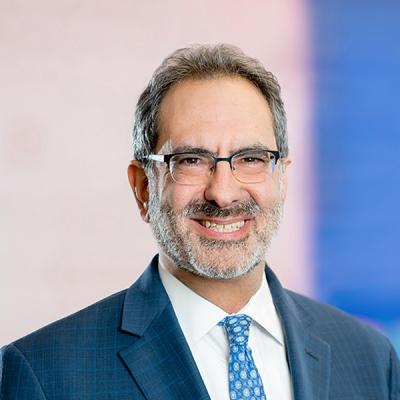 As a former official in the Civil Fraud Section of the U.S. Department of Justice, Larry has deep experience handling FCA investigations and qui tam litigation for industry leading health care clients across the country. Carrie Roll