British Columbia Provides Model for Massachusetts Carbon Pricing
On Monday, April 13, The Alliance for Business Leadership hosted "Embracing the Future: The Economic Success of British Columbia's Carbon Pricing Policy" at Mintz Levin's Boston office. The program outlined the economic, political, and environmental impacts of B.C.'s carbon tax. R.J. Lyman, a Mintz Levin Member and Senior Advisor at ML Strategies, gave opening comments, describing B.C.'s carbon pricing as "an economic policy with environmental benefits, not an environmental program with economic benefits." The event featured a panel discussion moderated by Roger Freeman, President of Solventerra, and included Massachusetts State Senator Michael Barrett; Ross Beaty, Founder and Chairman of both Pan American Silver and Alterra Power; and Merran Smith, Director of Clean Energy Canada. After the panel, Mike Bernier, British Columbia's Parliamentary Secretary for Energy Literacy and the Environment, made closing remarks. As the Massachusetts legislature considers carbon pricing legislation, the following are takeaways from these recognized leaders on this issue:
"Tax" is a misnomer: Labeling B.C.'s carbon pricing scheme a tax is deceptive because, as Beaty and Smith explained, it is revenue neutral. All the money collected is given back in targeted tax cuts. Senator Barrett's Massachusetts bill is similarly revenue neutral and describes the system as a "user fee."
It makes policy and political sense: Raising taxes is often not rewarded politically, but the 2009 election was fought on this issue, and B.C. residents voted to support the tax and re-elect the enacting administration. After the contest, the opposition reversed course and supported the tax.
The environment wins: In the seven years under the tax, B.C. has reduced emissions by 16%, compared to 3% in the rest of Canada over the same time period. If the scheduled progress continues, B.C. will reach its 2020 goal of a 33% emissions reduction from 2007 levels.
Businesses will respond: Beaty and his colleagues in the business community got behind the measure because "a market problem needed a market solution." Businesses have in fact made adjustments to mitigate the new costs. Companies have also taken a collaborative approach, engaging not only the provincial government, but policymakers at the local, national, and international level.
Innovating sustainable solutions: Targeted tax cuts incentivize B.C.'s businesses and residents to adopt new technologies that use renewable alternatives and save money. In Massachusetts, Senator Barrett hopes that the combination of his own carbon fee plan and the Commonwealth's cutting edge clean technology companies will help liberate Massachusetts from foreign fuels and create sustainable jobs.
Author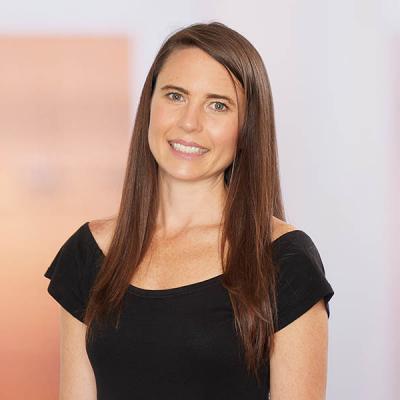 Katy E. Ward practices environmental law and corporate and securities law at Mintz. Katy's environmental law practice includes litigating in state and federal court. Her corporate practice focuses on the venture capital space, representing venture capital firms and emerging companies.