Is Your Pharmacy Ready for Drug Supply Chain Integrity?
Beginning July 1, 2015, most pharmacies in the U.S. will be required to have systems in place to receive transaction information regarding the prescription drugs they purchase from suppliers.  The requirement stems from a 2013 federal law called the Drug Supply Chain Security Act (DSCSA), enacted as one component of the Drug Quality and Security Act.  In addition to accepting the so-called "3T" information (Transaction History, Transaction Statement, and Transaction Information) for each prescription drug it purchases on or after July 1, covered pharmacies also must have systems in place to segregate and investigate suspect products.
The goal of the DSCSA is to implement enhanced security and accountability for prescription drugs throughout the U.S. pharmaceutical supply chain, with phased-in obligations for the various "trading partners" over the next 10 years.  Pharmacies, or more specifically, "dispensers" under the Act,  are typically the final trading partner in an increasingly complex pharmaceutical supply chain.
The DSCSA creates specific obligations for each type of trading partner – a term defined to encompass manufacturers, repackagers, wholesale distributors, and dispensers of prescription drugs, as well as third-party logistics providers who provide logistics services for the drug product but do not take ownership or have responsibility to direct the sale of the product.  Notably, a "dispenser" can also be any other person authorized by law to dispense or administer prescription drugs, but licensed health care practitioners who are dispensing medication as part of their professional practice are specifically excluded from compliance with the supply chain integrity provisions of the DSCSA.
Upstream Trading Partners
At the moment, manufacturers and wholesale distributors that are selling or transferring prescription drugs to their pharmacy customers are permitted under the Act to provide 3T information in either paper or electronic format.  (The compliance date for these trading partners was originally January 1, 2015, but the FDA provided those entities with additional time to come into compliance, leading to a May 1, 2015, deadline to begin providing 3T information to downstream trading partners.)
However, in November 2017, manufacturers will be required to provide the 3T's electronically and, at the end of the 10 year implementation period, all trading partners must implement a standardized system of "serialized" drug product information that will allow for the rapid tracing of drug products in the supply chain.  But that is a topic for a future post, we think…
The DSCSA's  "Dispenser" Requirements
For now, an important deadline for dispensers is approaching and, if any covered pharmacy has not yet begun considering the impact of the DSCSA on its business, it should do so immediately.  The requirement to investigate suspect product has been in effect since January 1 of this year, along with the requirement to only do business with authorized trading partners (in other words, licensed dispensers, licensed wholesale distributors, or FDA-registered drug manufacturers or repackagers).  Pharmacies that do not currently have systems in place to ensure compliance with those requirements should take steps to develop appropriate policies and procedures, train their pharmacists on the new systems, and look towards the rapidly approaching July 1 deadline for receiving and providing 3T information.
When a dispenser transfers ownership to another pharmacy (although not when it sells the drug to a patient), it will need to provide the 3T information to that downstream trading partner.  Product returns also are addressed in the DSCSA.  In this respect, pharmacies cannot view the DSCSA as only requiring the passive receipt of information from upstream trading partners.  Moreover, 3T information will need to be retained for at least 6 years after the date of the transaction, so pharmacies also need to grapple with this added and significant recordkeeping burden.  Finally, it is a good opportunity for a pharmacy to ensure its compliance with state licensing requirements, given that upstream trading partners also are verifying that all their customers are "authorized" trading partners under the Act.
Author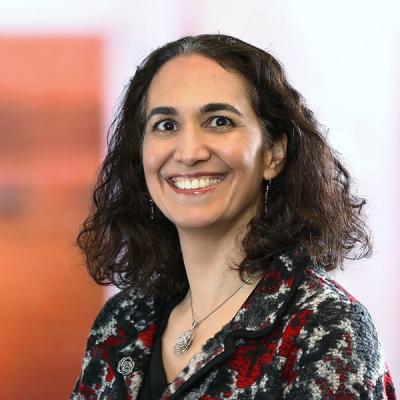 Joanne counsels global clients on the regulatory and distribution-related implications when bringing a new FDA-regulated product to market and how to ensure continued compliance after a product is commercialized.