SEC charges "Which EB-5" owners with securities law violations
On June 23, 2015, the Securities and Exchange Commission (SEC) issued a press release in connection with charging two firms that unlawfully brokered more than $79 million of EB-5 investments to more than 150 investors seeking U.S. residency under the EB-5 Investor Visa Program. The substance of the charges is that the respondents operated an unregistered broker-dealer to solicit EB-5 investors for investments in green card projects in violation of Sections 15(a) of the Securities Exchange Act of 1934 (the "Exchange Act"). Specifically, the respondents operated a website, www.whicheb5.com ("Which EB-5"), which they used to solicit and direct prospective investors to a handful of EB-5 regional centers that in-turn paid the respondents finder's fees pursuant to "referral partner agreements."
 A message from the SEC about increased enforcement in the EB-5 context
The SEC issued a cease and desist order and will continue proceedings to determine whether disgorgement of ill-gotten gains and/or civil penalties are appropriate under Sections 21B and 21C of the Exchange Act.
According to the SEC, this is the first action against brokers handling EB-5 investments. The agency's message with these proceedings is crystal clear: if you are acting as an unregistered broker-dealer in the EB-5 context, you should expect to be subject to enforcement action by the SEC. You may also be required to disgorge the proceeds and pay civil monetary penalties. This response by the SEC is anticipated to be a welcome development to those EB-5 regional centers, developers, lawyers and other professionals that are striving to make the EB-5 Regional Center Pilot Program comply with the SEC and Financial Industry Regulatory Authority ("FINRA") regulatory frameworks.
 A wake up call for regional centers: compliance matters
The SEC's charges against Which EB-5 should also be a wake-up call to regional centers that pay finder's fees to unregistered broker-dealers. Transacting business with unregistered broker-dealers is detrimental to the EB-5 Program. Unqualified brokers that operate unlawfully undermine investor confidence in the EB-5 Program. Additionally, regional centers that have paid finder's fees to unregistered broker-dealers face rescission risks under Section 29(b) of the Exchange Act and potential obstacles to future financings.
There are other sound reasons for regional centers to pay close attention to the risks inherent in relationships with unregistered intermediaries.
Paying a finder's fee to an impermissibly unregistered broker increases the risk of SEC investigation or enforcement action targeting not just the broker but also the regional center itself. For example, depending on the facts and circumstances, a regional center could be found to have aided and abetted the unregistered broker's violations of the Exchange Act's registration requirement. Such a risk may be considered material and therefore necessary to disclose to investors in subsequent securities offerings. While the materiality of risk in this context depends on the facts in each case, regional centers wishing to avoid awkward disclosures about potential Exchange Act violations or SEC enforcement need to stay on the right side of the law and avoid transacting business with unregistered broker-dealers.
Authors
Douglas Hauer is a Mintz attorney and noted authority on the EB-5 investor visa program, which gives developers a path for securing capital for real estate, hospitality, and infrastructure projects. He's an essential resource for companies looking for financing from offshore sources.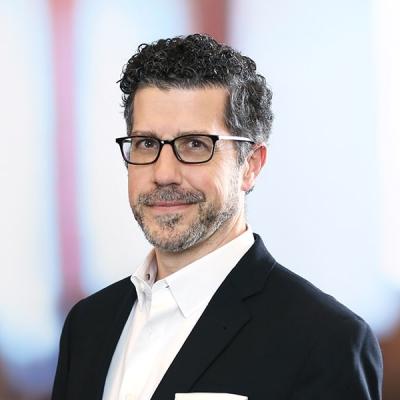 Steve Ganis is a government and private-sector lawyer at Mintz. His practice focuses on federal banking, securities, and derivatives laws, and he's recognized for his knowledge of anti-money laundering (AML) and sanctions regulations. Steve represents financial institutions and executives.