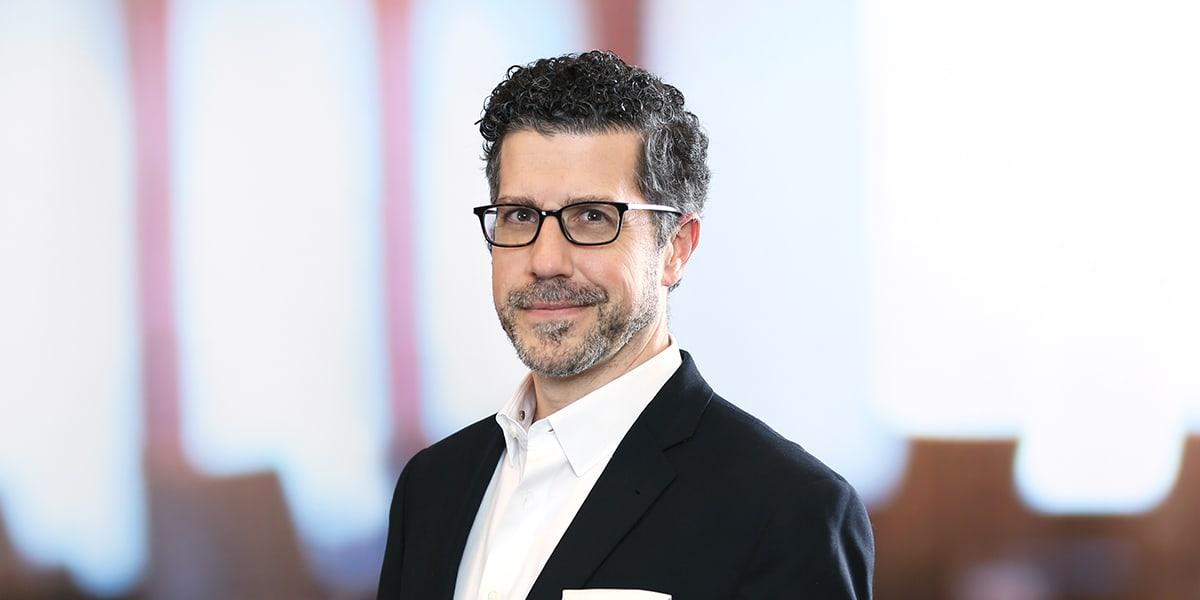 Steve has over 15 years of experience as a government and private-sector lawyer practicing financial services law, specializing in the federal banking, securities, and derivatives laws. He is globally recognized for his knowledge of anti-money laundering (AML) and sanctions regulations.
He handles a wide range of matters for institutions and high-level financial services executives involving regulation of clearing and introducing broker-dealers, mutual funds, hedge funds, transfer agents, private equity funds, institutional investors, banks, thrifts, insurance companies, futures commission merchants, commodity trading advisors, commodity pool operators, foreign exchange and over-the-counter (OTC) derivatives dealers, money services businesses, clearing agencies, alternative trading systems, and futures and options exchanges.
Steve has represented firms as outside counsel, a compliance officer, or in-house counsel before all major US financial services regulators, including the Securities and Exchange Commission (SEC), the Financial Industry Regulatory Agency (FINRA, formerly the NASD and NYSE), the Commodity Futures Trading Commission, the Board of Governors of the Federal Reserve System, the Office of the Comptroller of the Currency, the Federal Deposit Insurance Corporation, the Office of Thrift Supervision, the Financial Crimes Enforcement Network (FinCEN), the Office of Foreign Assets Control (OFAC), and various state banking regulators.
Steve has experience in the full range of laws governing regulated financial institutions, including the Securities Exchange Act of 1934, the Investment Advisers Act of 1940, the Investment Company Act of 1940 ('40 Act), the Commodity Exchange Act, the Bank Holding Company Act, the Federal Reserve Act, the National Bank Act, the Federal Deposit Insurance Act, the Bank Secrecy Act of 1970 (including the USA Patriot Act), the International Emergency Economic Powers Act, the Trading with the Enemy Act, and the Foreign Corrupt Practices Act.
He analyzes and applies these statutes and their regulations to achieve practical business and operations solutions for a wide variety of sectors and activities, including asset management, transfer agency, retail and institutional brokerage, clearance and settlement, commercial banking, trust and custody services, payments processing, and spot, futures and OTC derivatives trading. In addition, Steve has considerable experience with due diligence and regulatory issues in mergers and acquisitions of financial services complexes.
From 2003 to 2008, Steve served on the US Department of the Treasury Bank Secrecy Act Advisory Group (BSAAG), a committee of regulators, law enforcement officials, and industry experts who advise the Director of FinCEN concerning AML regulation and the prevention of money laundering and terrorist financing.
Steve speaks and teaches frequently about AML and OFAC, including at the FINRA Institute at the Wharton School of Business and FINRA's AML Boot Camp, and on numerous panels at conferences and seminars of the Securities Industry and Financial Markets Association (SIFMA, formerly SIA), the Investment Company Institute (ICI), the National Investment Company Service Association (NICSA), and other industry and bar associations.
Before joining Mintz, Steve was the chief anti-money laundering and US sanctions officer at Fidelity Investments, where for six years he centrally led programs throughout Fidelity to comply with the USA Patriot Act of 2001, the Bank Secrecy Act, various state and federal criminal money laundering statutes, OFAC sanctions, and other US foreign policy and national security measures. He served as statutory AML officer for each of Fidelity's US mutual funds, broker-dealers, and banking entities as well as a UK asset manager and a money services business.
There, his responsibilities included overseeing all aspects of AML and OFAC compliance implementation and operation, including enterprise-wide compliance policy, strategy, and prioritization; response to suspicious customer activity; reporting to and governance by mutual fund and trust company boards; coordination with regulators, law enforcement, and industry regarding potential money laundering and terrorist financing; suspicious activity detection, name matching logic, and other requirements for transaction monitoring and customer due diligence systems and processes; development, maintenance, and enhancement of policies, procedures, and internal controls; integration of AML programs into Sarbanes-Oxley and '40 Act Rule 38a-1 governance frameworks; and development and delivery of training content to approximately 20,000 employees every year.
Steve came to Fidelity from the law firm of Goodwin Procter, where he practiced banking, securities, and derivatives regulatory law, representing financial institutions on structure, new products, bank mergers and acquisitions, SEC enforcement, and banking litigation matters.
Steve was counsel to the Committee on Banking and Financial Services of the US House of Representatives for five years during the late 1990's. He advised the committee chairman and members on capital markets, securities, and government-sponsored enterprises. On Capitol Hill, Steve became full committee point person on swaps, derivatives, and proposed hedge fund legislation. In addition, he worked extensively for the committee on money laundering legislation and investigations of Colombian drug trafficking, hearings on the Russian mafia, and the restitution of laundered funds and assets to Holocaust victims and their families.
From 1992 to 1995, Steve served as a general attorney in the SEC Office of the General Counsel, where he advised the commission and divisions on legal issues arising in international, enforcement, market regulation, investment management, and legislative matters. Among other things, he worked at the SEC on cross-border disgorgement of laundered securities fraud proceeds.
After he received his bachelor's degree, he won a Graduate Fellowship from Rotary International and pursued advanced studies in political science for a year at the Università degli Studi of Bologna, Italy. In college, he served as a White House intern.
Experience
Developed intra-organization FCPA compliance delegation arrangements among affiliated asset management firms.
Advise money services businesses on potential applicability and CFPB enforcement exposure.
Spearheaded anti-corruption due diligence for US asset managers, overseeing privileged work by outside forensic/investigative services providers, in multiple significant potential investments by current and former senior foreign political figures and/or their relatives.
Advise peer-to-peer and small business lending platform operators on nature and scope of prohibitions and CFPB enforcement exposure.
Advised an asset management institution on identity theft "red flags" requirements under the Fair and Accurate Credit Transactions Act (FATCA).
Advised credit card issuer regarding compliance with provisions of the Truth in Lending Act and Regulation Z, including with respect to ability to repay requirements (and related Fair Credit Reporting Act questions).
Represented a financial services company in a FINRA investigation into the alleged improper storage of electronic records.
Advised a lender on prohibition against conditioning credit extension on preauthorized automated clearinghouse (ACH) transfers.
Investigated the entertainment of a South Korean sovereign wealth fund officials by a U.S. fund manager registered with the SEC as an investment adviser.
Advised a large insurer on compliance and legal systems, processes, and risks regarding a contemplated initiative to accept premiums and/or pay claims in bitcoin.
Developed anti-corruption programs for multiple biotech/cleantech companies, including pharmaceutical, medical device and diagnostics, including policies, procedures and controls for due diligence, agent oversight, expense monitoring, travel, meals and entertainment.
Advised a large Fortune 500 company on legal and regulatory aspects of a significant transaction with a major bitcoin platform.
Assist a large pharmacy chain in the implementation of TILA and Regulation Z compliance in their consumer charge account program.
Advised a note holder and servicer on US sanctions restrictions applicable to loan extended US entity owned by "specially designated national" whose assets were blocked for arms trafficking.
Advised US medical provider accreditation boards extensively on managing FCPA risks in structuring and negotiating transaction with consortium of national health regulators of several Middle East nations.
Conducted internal investigation into Southeast Asian travel and entertainment of Algerian military officials for publicly traded US company that sells telecommunications equipment to Algerian military.
Read less
Recognition & Awards
Best Lawyers in America: Banking and Finance Law (2023-2024)
Read less