Do You Have EB-5 Financing in Your Toolkit?
​The EB-5 Immigrant Investor Program continues to offer significant opportunities. But, a flurry of litigation, more scrutiny by lawmakers, and an uptick in regulatory activity point to increased risks for EB-5 stakeholders. Whether you are a professional working with an EB-5 regional center, a developer borrowing EB-5 funds or starting your EB-5 deal, a senior lender, or a strategic institutional investor in a project funded through EB-5 financing, you need experienced counsel. 
 
Share
Awards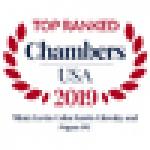 Chambers USA 2018
48 Mintz attorneys and 19 practice areas are ranked among the legal profession's leaders in the 2018 edition.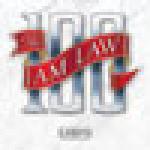 AmLaw 100
Mintz ranks among the top 100 US law firms in terms of gross revenue.
Our Approach
Cybersecurity threats, SEC investigations, FCPA vulnerabilities, and increased immigration enforcement are urgent areas for regional centers, broker-dealers, and issuers to consider in deal planning and execution.
Mintz knows the EB-5 landscape and SEC requirements, and we also know the challenges in the EB-5 marketplace. Our national practice brings together legal talent across several fields, including corporate and securities law, litigation, immigration, lending, employment, real estate, data security, and environmental law. Our team looks out for your interests from the early planning stages, helps you manage any legal challenges that arise, and anticipates what's around the corner, so you are prepared to overcome the unexpected.
​What is the EB-5 Program?
USCIS administers the EB-5 Immigrant Investor Program which was created by Congress in 1990 to stimulate the US economy through job creation and capital investment by foreign investors. Under a pilot immigration program, first enacted in 1992 and regularly reauthorized by Congress, certain EB-5 visas are set aside for investors in Regional Centers designated by USCIS based on proposals for promoting economic growth. Foreign investors may secure permanent residence status through the EB-5 Program.
​Transactional Acumen
Work with clients through all stages, from initial formation and financing to strategic alliances, private financings and public offerings, and mergers and acquisitions.
Unmatched
One of the largest corporate immigration practices in the United States.
​Litigation Powerhouse
National reputation as a go-to firm for high-stakes litigation sealed by numerous significant victories.