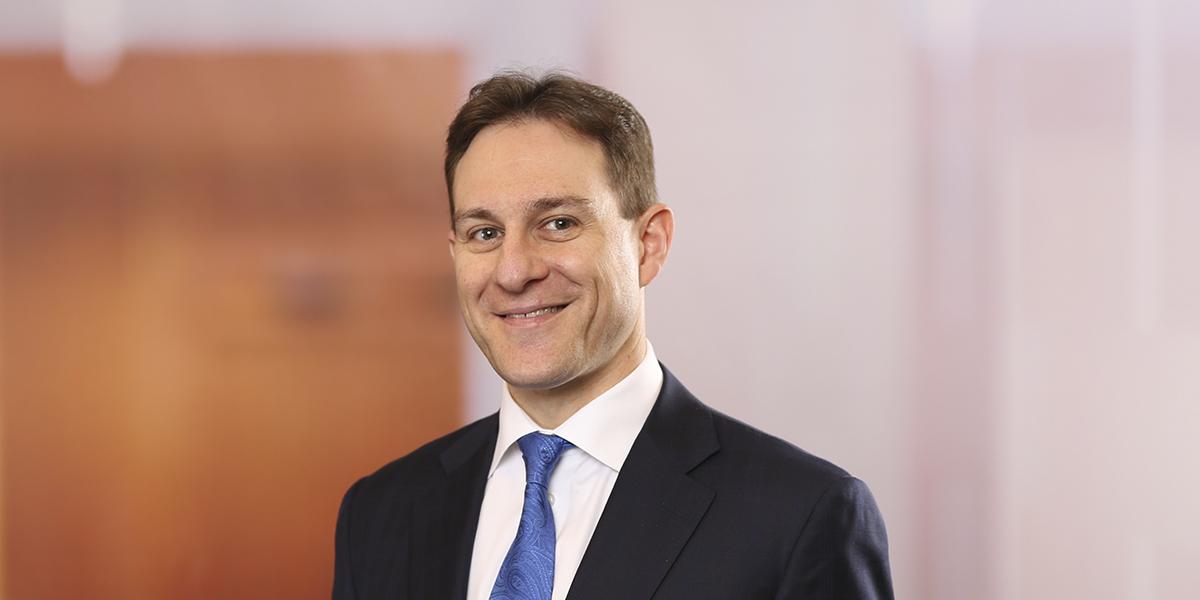 Larry specializes in complex financial litigation, with a particular focus on antitrust matters, securities and class action defense, contract disputes, bankruptcy litigation, trade secret, insurance, and health care cases. He has represented large and small companies and financial institutions in trial courts, appellate courts, and arbitration proceedings across the United States. Larry has particular experience with damages issues, including antitrust damages, lost profits, and reasonable royalties, and has a successful track record of excluding or limiting the testimony of damages experts.
Larry also has experience representing issuers in disputes relating to EB-5 transactions and that span the entire life cycle of an EB-5 offering.  He has successfully navigated EB-5 clients through crises ranging from cyber-attacks to disputes with consultants.
Larry is active in pro bono matters, and was part of the team that was recently honored with the Adams Award for pro bono efforts dedicated to Hurricane Katrina relief.
Prior to joining Mintz, Larry served as a judicial clerk for the Honorable William G. Young of the US District Court for the District of Massachusetts. During law school, he was an editor of the Harvard Law Review.
Education
Harvard Law School (JD, magna cum laude)
University of Pennsylvania (BS, Accounting, summa cum laude)
University of Pennsylvania (BA, Political Science, summa cum laude)
Experience
Co-lead counsel for pharmaceutical company defendant in the Nexium antitrust MDL litigation, the first alleged "pay-for-delay" case to go to trial since the Supreme Court's 2013 decision in FTC v. Actavis. Larry's cross-examination of key "reverse payment" expert resulted in the court striking the expert's testimony after he left the stand, and paved the way for a favorable settlement for Larry's client shortly before the close of the evidence.
Defeated class certification and obtained judgment on the pleadings in favor of defendants on all counts in a securities class action against Keryx Biopharmaceuticals, Inc. and four of its former officers.
Represented the Bond Trustee in litigation relating to the $110 million bond financing of a partially-built retirement community in Stillwater, Oklahoma. Obtained a Rule 12(b(6) dismissal of all claims brought against the Bond Trustee by the Project's contractors and subcontractors.
Successfully opposed a motion for preliminary injunction in a case alleging trade secret misappropriation under federal and state law.
Represented three former partners of a venture capital firm in a clawback dispute.
Successfully represented a pharmaceutical defendant in the Solodyn antitrust MDL litigation.
Defended parts supplier in the damages phase of a case in which the plaintiff medical device company sought over $100 million in lost profit damages. Briefed and argued a successful Daubert motion that resulted in the exclusion from evidence of a substantial portion of the opinions of plaintiffs' damages expert, causing the plaintiff to withdraw its lost profits claim on the eve of trial.
Helped lead the team that represented Shari Redstone in litigation in the Delaware Court of Chancery concerning the corporate governance of Viacom, Inc. and related litigation in Massachusetts Probate Court. Played a key role in the negotiation of the global settlement that has been described in the press as a complete victory for Shari Redstone.
Defended a national television network in a highly publicized contract and antitrust lawsuit brought by local television affiliate seeking injunctive relief to compel the renewal of its network affiliation; prevailed on a Rule 12(b)(6) motion which resulted in the Court dismissing the case in its entirety.
Represented the Bond Trustee in litigation relating to the default on $148.92 in bonds that were used to finance improvements in two West Virginia hospitals.
Represented an international corporation and its subsidiaries in a dispute with a major financial institution concerning illiquid auction rate securities and collateralized debt obligations that were purchased in the client's corporate cash accounts. Our efforts resulted in a settlement by which the client received a cash payment of $100 million.
Defended a national public accounting firm in a malpractice action involving the audit of an insurance company that was subsequently declared insolvent. The plaintiff, the Massachusetts Commissioner of Insurance, sought in excess of $50 million in damages under a "deepening insolvency" theory. Successfully obtained partial summary judgments that knocked out 90% of the damages claimed by the plaintiff. See Bowler v. Arthur Andersen, 2005 WL 2402875 (Mass. Super. Ct. 2005).
Defended an integrated circuit maker in a patent infringement lawsuit and in asserting Lanham Act counterclaims.
Served as second chair during a six-week trial before the Court of Federal Claims in Washington, DC, in which we won a verdict for our client of $8.8 million from the US Department of Housing and Urban Development, the first time that the federal government was ever ordered to pay lost profits damages in a contract dispute involving a new venture. See Energy Capital Partners v. United States, 47 Fed. Cl. 382, affirmed 302 F.2d 1314.
In a first-of-its-kind privacy class action lawsuit brought in New York seeking $100 million in damages, Larry was part of the team that won a trial verdict dismissing all claims against his client, a Fortune 100 company. See Anonymous v. Hinderstein, et al., (NY Sup. Ct. Index No. 604804/99 (2004).
Handled a variety of complex arbitration proceedings, including royalty disputes, EB-5 litigation, indemnification claims, and clean-tech matters.
Recognition & Awards
Included on the Massachusetts Super Lawyers: Business Litigation list (2016 – 2020)
Adams Pro Bono Publico Award (2011)
Phi Beta Kappa
Beta Gamma Sigma
Involvement
Member Finance Committee, Jewish Family & Children Services (2019-present)
Chair, Complex Commercial Litigation Section of the Massachusetts Bar Association (2016 – 2018)
Council Member, Complex Commercial Litigation Section of the Massachusetts Bar Association (2015-present)
Member, Fellows of the American Bar Foundation
President, Exxcel Gymnastics Parents Association (2016-2020)
Professional Advisory Board Member, Melanoma Education Foundation
Recent Insights
Viewpoints News & Press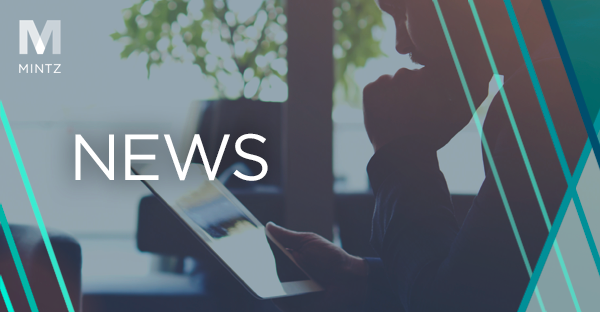 Mintz Member Laurence A. Schoen and Associate Kaitlyn Anne Crowe co-authored an article published by the American Bar Association's Litigation Section examining how defendants have been able to use a "price impact" rebuttal to defeat class certification.
Events The 2018 Annual Business Litigation Conference will feature the latest updates on new business litigation developments and important case law. Mintz's Larry Schoen will moderate the "Tried-and-True Damages Theories: The Expert Perspective" panel.
Viewpoints
August 25, 2014
|

Alert

|

By Laurence A. Schoen
In a noteworthy recent decision addressing the parameters of damages in commercial litigation, the Massachusetts Supreme Judicial Court (SJC) affirmed an order excluding expert testimony concerning future lost profits damages relating to "yet-to-be conceived future products."
Read more