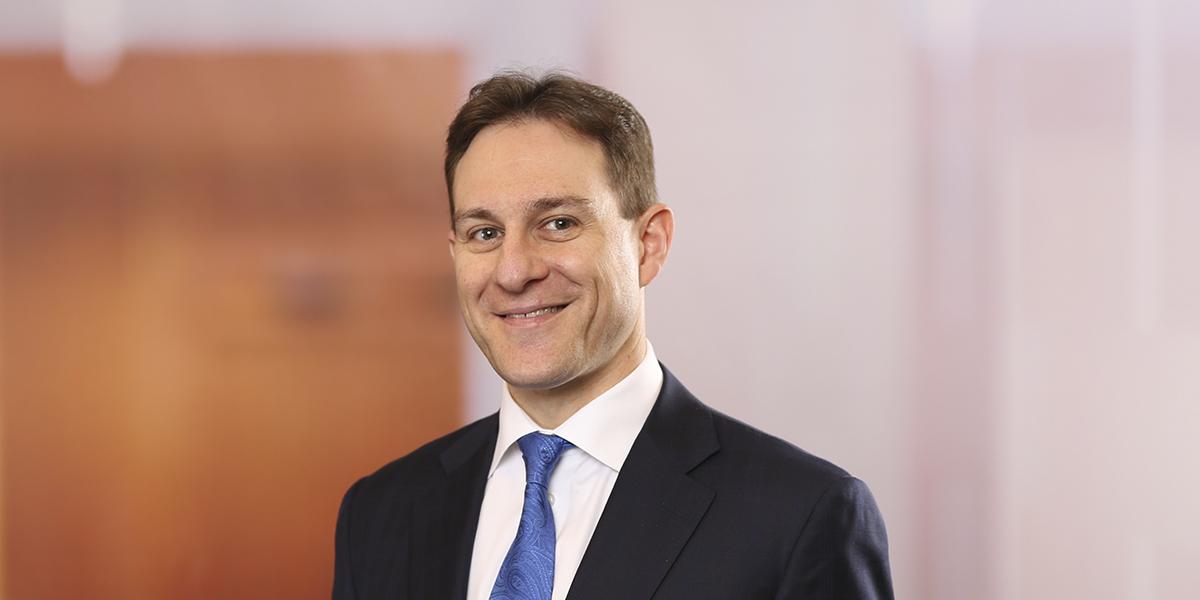 Larry is an experienced trial lawyer and complex commercial litigator with extensive experience in antitrust matters, securities and class action defense, contract disputes, bankruptcy-related litigation, trade secret, insurance, and health care cases. He has represented large and small companies and financial institutions in trial courts, appellate courts, and arbitration proceedings across the United States. Larry also focuses on damages issues, including antitrust damages, lost profits, and reasonable royalties, and has a successful track record of excluding or limiting the testimony of damages experts.
In addition to his complex commercial litigation practice, Larry regularly provides strategic advice and counsel to bond trustees and bondholders holding distressed investments, such as bonds used to finance continuing care retirement communities and hospitals. In this role, Larry handles litigation in state receivership and foreclosure proceedings and in federal bankruptcy courts, and works closely with public finance colleagues to protect bondholders' rights and to maximize recoveries on their holdings.
Larry also has experience representing issuers in disputes relating to EB-5 transactions spanning the entire life cycle of an EB-5 offering.  He has successfully navigated EB-5 clients through crises ranging from cyber-attacks to disputes with consultants.
Larry is active in pro bono matters, and maintains a robust practice. Most recently, he assisted the team representing the NAACP – Boston Branch as an intervenor in a high-profile case regarding the admissions criteria for Boston's highly selective public schools, in addition to counseling a public interest client in ICE-related litigation.
Prior to joining Mintz, Larry served as a judicial clerk for the Honorable William G. Young of the US District Court for the District of Massachusetts. During law school, Larry was an editor of the Harvard Law Review.
Education
Harvard Law School (JD, magna cum laude)
University of Pennsylvania (BS, Accounting, summa cum laude)
University of Pennsylvania (BA, Political Science, summa cum laude)
Experience
Antitrust
Served as co-lead counsel for pharmaceutical company defendant in the Nexium antitrust MDL litigation, the first alleged "pay-for-delay" case to go to trial since the Supreme Court's 2013 decision in FTC v. Actavis. Larry's cross-examination of a key "reverse payment" expert resulted in the court striking the expert's testimony after he left the stand, and paved the way for a favorable settlement for Larry's client shortly before the close of the evidence in a six-week jury trial.
Successfully represented a pharmaceutical defendant in the Solodyn antitrust MDL litigation.
Defended a national television network in a highly publicized contract and antitrust lawsuit brought by local television affiliate seeking injunctive relief to compel the renewal of its network affiliation; prevailed on a Rule 12(b)(6) motion which resulted in the Court dismissing the case in its entirety. See WHDH-TV v. Comcast Corp., 186 F. Supp. 3d 107 (D. Mass 2016).
Securities and Class Action Defense
Defeated class certification and obtained judgment on the pleadings in favor of defendants on all counts in a securities class action against a biopharmaceutical company and four of its former officers, Karth v. Keryx, 334 F.R.D. 7 (D. Mass. 2019) and then successfully defended that judgment on appeal before the First Circuit, 6 F.4th 123 (1st Cir. 2021).
Helped lead the team that represented Shari Redstone in litigation in the Delaware Chancery Court concerning the corporate governance of Viacom, Inc. and related litigation in Massachusetts Probate Court. Played a key role in the negotiation of the global settlement that has been described in the press as a complete victory for Shari Redstone.
Prevailed on a motion to dismiss in Delaware Chancery Court in an action asserting claims for breach of fiduciary duty based on a director's approval of the compensation of the Company's former chairman.
Currently representing a family trust in a shareholder dispute between the co-founders of a life sciences start-up alleging securities fraud under the California blue sky statute, common law fraudulent inducement, and breaches of fiduciary duty.
Represented an international corporation and its subsidiaries in a dispute with a major financial institution concerning illiquid auction rate securities and collateralized debt obligations that were purchased in the client's corporate cash accounts. Our efforts resulted in a settlement by which the client received a cash payment of $100 million.
Obtained dismissal of a Section 220 books and records action in Delaware Chancery Court.
In a first-of-its-kind privacy class action lawsuit brought in New York seeking $100 million in damages, Larry was part of the team that won a trial verdict dismissing all claims against his client, a Fortune 100 company. See Anonymous v. Hinderstein, et al., (NY Sup. Ct. Index No. 604804/99 (2004)).
Defeated class certification in putative privacy class action against a national pharmacy chain concerning its unsolicited mailings to customers.
Contract Disputes
Currently representing an American beverage supplier in a breach of contract action in Delaware Superior Court against a global equipment manufacturer relating to the termination of the contracts for cause due to safety and reliability issues.
Currently representing a pharmaceutical company in a supply contract dispute in New York State Court.
Successfully represented three former partners of a venture capital firm in a clawback dispute in the Business Litigation Session of the Massachusetts Superior Court.
Defended parts supplier in the damages phase of a case in which the plaintiff medical device company sought over $100 million in lost profit damages. Briefed and argued a successful Daubert motion in the Business Litigation Session of Massachusetts Superior Court that resulted in the exclusion from evidence of a substantial portion of the opinions of plaintiffs' damages expert, causing the plaintiff to withdraw its lost profits claim on the eve of trial.
Successfully defended a biodiesel manufacturer in an arbitration proceeding concerning a supply contract dispute that involved the correct treatment of federal subsidies provided by the Commodity Credit Corporation.
Handled a variety of complex arbitration proceedings, including royalty disputes, EB-5 litigation, indemnification claims, and clean-tech matters.
Bankruptcy-Related Litigation
Helped negotiate a plan of reorganization with the Debtor, and then overcame the objections of the Unsecured Creditors Committee to obtain a favorable outcome for the Bond Trustee on behalf of the holders of $148.92 million in hospital revenue bonds issued for the benefit of a West Virginia-based hospital system, and that allowed the hospital to emerge from Chapter 11 bankruptcy.
Represented the Bond Trustee in litigation relating to the $110 million bond financing of a partially-built retirement community in Stillwater, Oklahoma. Obtained a Rule 12(b)(6) dismissal of all claims brought against the Bond Trustee by the Project's contractors and subcontractors.
Successfully represented bondholders who owned a majority stake of bonds used to finance a continuing care retirement community in Illinois, in a dispute with the debtor and Unsecured Creditors Committee connected to the property and its plan of reorganization.
Defended a national public accounting firm in a malpractice action involving the audit of an insurance company that was subsequently declared insolvent. The plaintiff, the Massachusetts Commissioner of Insurance, sought in excess of $50 million in damages under a "deepening insolvency" theory. Successfully obtained partial summary judgments that knocked out 90% of the damages claimed by the plaintiff. See Bowler v. Arthur Andersen, 2005 WL 2402875 (Mass. Super. Ct. 2005).
Trade Secrets/ Intellectual Property
Successfully opposed a motion for preliminary injunction in a case alleging trade secret misappropriation under federal and state law.
Obtained a defense verdict after a two-week bench trial in the Business Litigation Session of Massachusetts Superior Court in a case alleging misappropriation of trade secrets involving laser technology.
Defended an integrated circuit maker in a patent infringement lawsuit and in asserting Lanham Act counterclaims.
Challenges to Government Action
Represented a national trade association of automobile manufacturers in their constitutional challenge, on federal preemption grounds, to the Data Access Law that was passed by the Massachusetts voters via a ballot initiative in the November 2020 election.
Led the Mintz team that brought suit on behalf of the Mississippi chapter of the NAACP challenging the state of Mississippi's diversion of $570 million in Hurricane Katrina disaster relief funds to finance a port project and casino. Successfully negotiated a settlement which resulted in 5,253 families victimized by Hurricane Katrina receiving over $213 million in aid.
Co-authored a Supreme Court amicus brief on behalf of our pro bono clients National Network to End Domestic Violence and Domestic Violence Legal Empowerment and Appeals Project, in U.S. v. Hayes, No. 07-608, in connection with a successful challenge to the Fourth Circuit's ruling frustrating the purpose of the federal ban on gun ownership by individuals convicted of domestic violence misdemeanors.
Represented a national supplier of wireless security systems in a successful challenge to orders issued by city wiring inspectors requiring these wireless systems to be installed by a licensed electrician.
Represented the plaintiff in a six-week trial before the Court of Federal Claims in Washington, DC, in which we won a verdict for our client of $8.8 million from the US Department of Housing and Urban Development, the first time that the federal government was ever ordered to pay lost profits damages in a contract dispute involving a new venture. See Energy Capital Partners v. United States, 47 Fed. Cl. 382, affirmed 302 F.2d 1314.
Recognition & Awards
Best Lawyers in America: Commercial Litigation (2022)
Included on the Massachusetts Super Lawyers: Business Litigation list (2016 – 2021)
Adams Pro Bono Publico Award (2011)
Phi Beta Kappa
Beta Gamma Sigma
Involvement
Member Finance Committee, Jewish Family & Children Services (2019-present)
Chair, Complex Commercial Litigation Section of the Massachusetts Bar Association (2016 – 2018)
Council Member, Complex Commercial Litigation Section of the Massachusetts Bar Association (2015-present)
Member, Fellows of the American Bar Foundation
President, Exxcel Gymnastics Parents Association (2016-2020)
Professional Advisory Board Member, Melanoma Education Foundation
Recent Insights
Viewpoints News & Press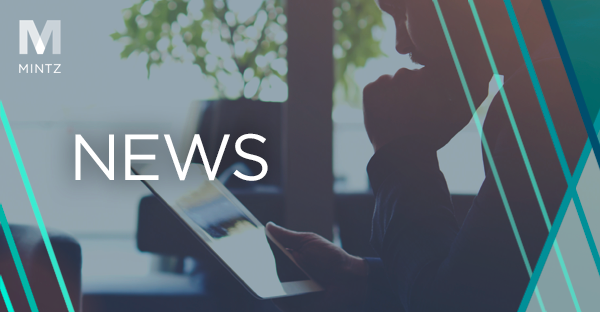 Massachusetts Lawyers Weekly reported on a recent decision by the 1st U.S. Circuit Court of Appeals in Karth v. Keryx Biopharmaceuticals Inc., which said a Keryx Biopharmaceuticals Inc. investor cannot revive his lawsuit alleging the Boston-based pharmaceutical company hid supply chain issues. Mintz Member Laurence A. Schoen, who represented the biopharma company, discussed how the decision closes the door on 'fraud by hindsight' claims.
Events The 2018 Annual Business Litigation Conference will feature the latest updates on new business litigation developments and important case law. Mintz's Larry Schoen will moderate the "Tried-and-True Damages Theories: The Expert Perspective" panel.
Viewpoints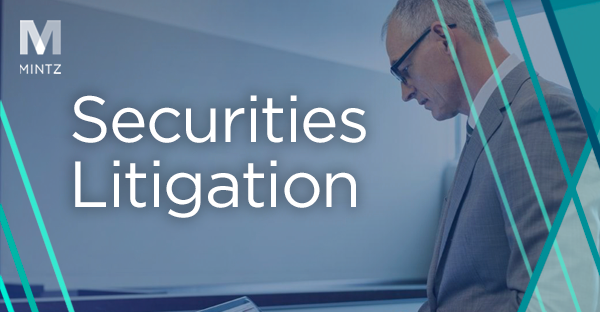 In 2021, approximately on quarter of all federal securities fraud class action lawsuits filed nationwide were against life sciences companies and their officers and directors. These considerations are for directors and officers of life sciences companies looking to manage disclosures and mitigate risk before a suit ever gets filed.
Read more
August 25, 2014
|

Alert

|

By Laurence A. Schoen
In a noteworthy recent decision addressing the parameters of damages in commercial litigation, the Massachusetts Supreme Judicial Court (SJC) affirmed an order excluding expert testimony concerning future lost profits damages relating to "yet-to-be conceived future products."
Read more