From "Go" to "Go Public" and Beyond
We breathed life into the life sciences industry. The 1970s saw not only the emergence of the biotech sector, but also the emergence of Mintz as a leading law firm to the life sciences industry. We grew our capabilities in unison with the expansion of legal and business challenges facing industry companies.
Today, almost 50 years later, we have more than 150 practitioners providing a full spectrum of industry-specific business and litigation representation. 
---
View our report on M&A activity in the life sciences, produced in conjunction with MergerMarket.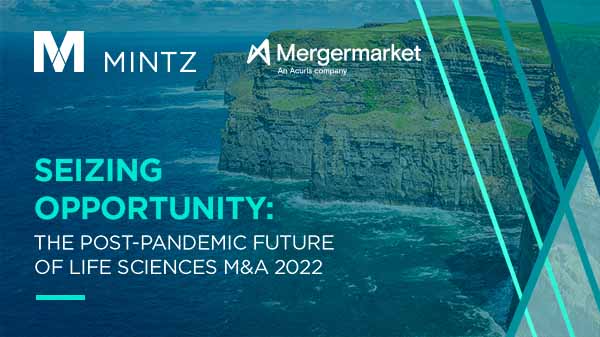 Share
Awards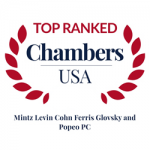 Chambers USA
Recognized for Litigation, Health Law, M&A, and Capital Markets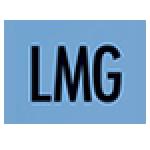 LMG Life Sciences
5 LMG Life Sciences "Stars"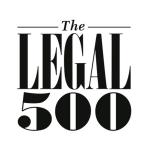 Legal 500 United States
Recommended for Life Sciences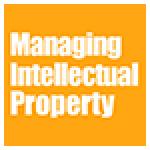 Managing Intellectual Property
Top Life Science Patent Practice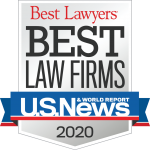 U.S. News and Best Lawyers®
National Tier 1 ranking for Biotechnology Law and Health Care Law, "Best Law Firms"
Our Experience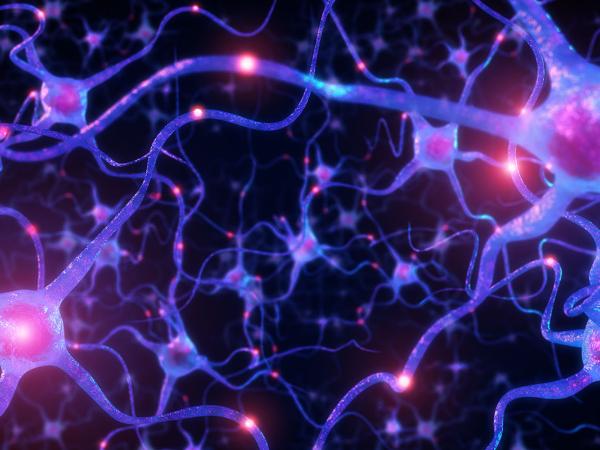 Case Study
Mintz represented ArriVent Biopharma in a $155 Million Series B financing led by Sofinnova Investments and General Catalyst to fund studies of the company's EGFR kinase inhibitor furmonertinib. Members Ed Pease and Private Equity Practice Co-Chair Matthew Simpson led the Mintz team's work on the transaction.
$43B+ in transactions since 2020
including public offerings, joint ventures, licensing and complex collaborations, mergers and acquisitions, divestitures, distribution deals, and private financings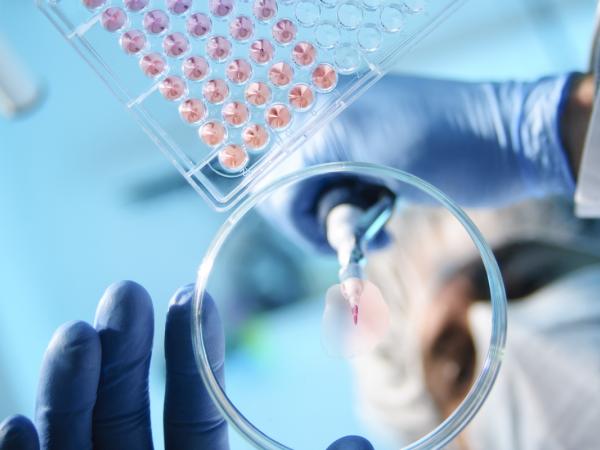 Case Study
Mintz's work for synthetic biotic company Synlogic Inc. has included raising over $100 million in three VC financing rounds. Mintz attorneys also helped Synlogic form a multiyear global R&D collaboration with AbbVie and raise more than $40 million in an IPO via a reverse merger with Mirna Therapeutics.
Our Approach
Our roster of industry clients includes start-ups seeking their first funding and large public companies with products on the market. Venture capital firms and investment banks. And research and academic institutions. The services we provide to these clients are as varied as their challenges. Our integrated IP, regulatory, litigation, and corporate practice addresses all of their legal needs. 
Mintz's reputation for excellence in the life sciences has made us the law firm of choice for investment banks including Citi, Cowen, Stifel, HC Wainwright, and Canaccord.  
 
Corporate
IPOs, follow-on offerings, and PIPE transactions
Reverse mergers, Form 10s, and APOs
Securities regulatory compliance and corporate governance advice
M&As
Strategic collaborations and licensing
Angel and venture capital financing
Equity compensation
Intellectual Property
Patent prosecution and strategy
Patent infringement litigation
Hatch-Waxman Paragraph IV litigation
Alternative dispute resolution
Trademark strategy and registration
Trade Secrets
Compliance & Regulation
FDA regulatory counseling
Clinical trials
Compliance planning
Health care fraud and abuse
Reimbursement
Litigation
Partnership and JV Disputes
Arbitration and Mediation
Securities
Products Liability
Patent Infringement
Trade Secrets
Contracts
What Our Clients Are Saying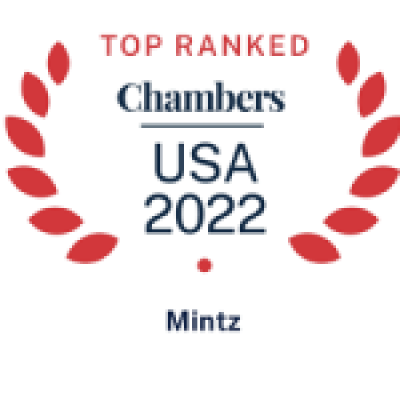 Experienced guide for negotiating the regulatory environments overseen by the SEC and FDA. Highlighted for its skilled representation of emerging companies in public and private securities offerings, M&A transactions and strategic partnerships. Noted for its depth of experience assisting with matters related to reverse mergers.
Chambers USA