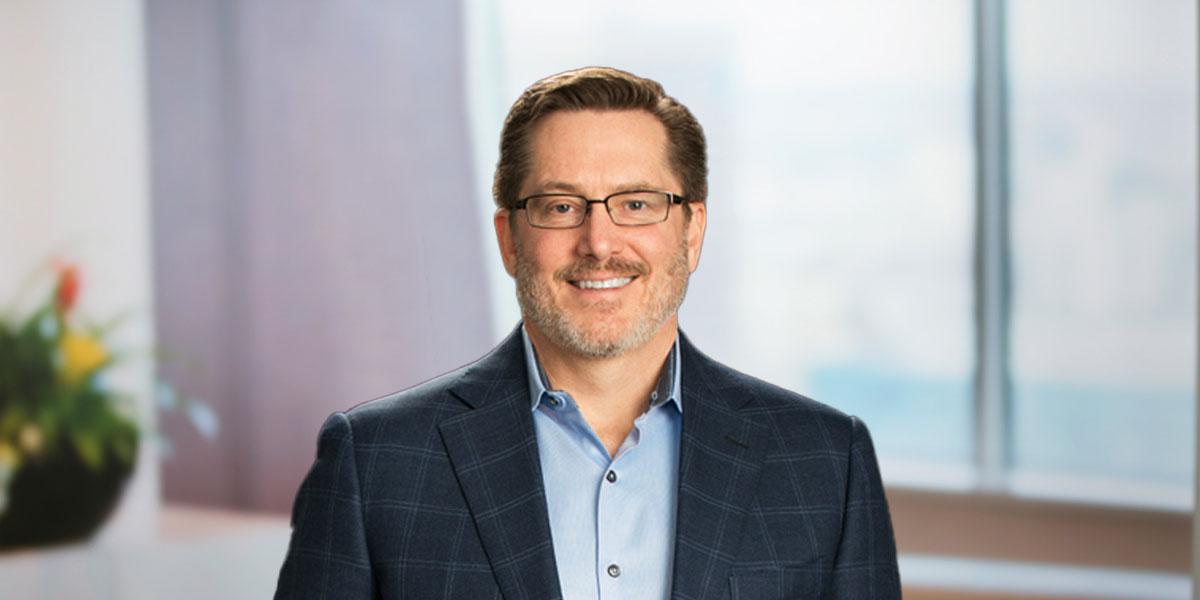 Dean is a leading patent strategist in the life sciences sector who works with biotechnology and pharmaceutical companies at all stages of development. His clients range from start-ups, to mid-size pharmas with NCEs entering clinical trials, to large companies with vast patent portfolios.
Dean's years working in the industry and two decades in patent law position him as a strategic partner for his clients. He helps them understand the risks and opportunities associated with various approaches to protecting their innovations and helps them develop and implement strategies centered on their business goals. Dean handles patent procurement, portfolio management, IP due diligence, and opinions including freedom-to-operate, validity, and patentability assessments in the areas of chemistry, pharmaceuticals, and biotechnology. With deep experience in business, chemistry, and IP law, he understands the business risks and complexities facing companies in the biopharmaceutical sector in ways that others lacking his unique combination of perspectives cannot — and leverages his exceptional insight to help clients navigate IP risks and shifting industry challenges.
He is recognized as a leading patent lawyer by Legal 500 and IAM Patent 1000 and has been a recipient of the Healthcare & Life Sciences – Massachusetts Client Choice Award.
Dean's work as a scientist focused on synthetic organic chemistry, drug/nucleic acid interactions, drug/protein interactions, and complex target protein interactions. He earned his PhD in Organic Chemistry at Brown University, where he worked in the lab of Bill Suggs and was awarded the AT&T–Brown Faculty Scientific Achievement Award. He then studied with Stuart Schreiber at Harvard University as an American Cancer Society postdoctoral fellow and recipient of the NIH postdoctoral fellowship.
Dean's thesis work was directed to the total synthesis (14 steps) of dimeric-anthramycin analogs and the study of their DNA binding specificity. Representative of his work in the Schreiber laboratories is the publication in 1991 that small molecules FK506 and cyclosporin inhibit the activity of the phosphatase calcineurin by forming the ternary complexes FKBP12-FK506-calcineurin and cyclophilin-cyclosporin-calcineurin (Liu J, Farmer JD, Lane WS, Friedman J, Weissman I, Schreiber SL, "Calcineurin is a common target of cyclophilin-cyclosporin A and FKBP-FK506 complexes," Cell 66 (4): 807–15, Schreiber's most cited work to date.
Select Research Publications
J.D. Farmer, Jr., S.M. Rudnicki, and J.W. Suggs, "Synthesis and DNA Crosslinking Ability of a Dimeric Anthramycin Analog," Tetrahedron Letters, 29, 5105, (1988)
J. Dean Farmer, Jr., G. R. Gustafson, A. Conti and M. B. Zimmt, and J.W. Suggs, "DNA Binding Properties of a New Class of Linked Anthramycin Analogs," Nucleic Acids Res., 19, 899 (1991)
Liu J, Farmer JD, Lane WS, Friedman J, Weissman I, Schreiber SL, "Calcineurin is a common target of cyclophilin-cyclosporin A and FKBP-FK506 complexes," Cell 66 (4): 807–15 (1991)
J. Dean Farmer Jr., Gary R. Gustafson, and J. William Suggs, "Reversible DNA Crosslinking by Dimeric Analogs Anthramycin," Sixth Conversation in Biomolecular Stereodynamics; R.H. Sarma, ed., Institute of Biomolecular Stereodynamics Press, Albany NY, A49 (1989)
J.Dean Farmer, Jr. and J. William Suggs, "Small Molecule - Large Molecule Interactions: Increasing the Selectivity of Certain Restriction Enzymes," Sixth Conversation in Biomolecular Stereodynamics; R.H. Sarma, ed., Institute of Biomolecular Stereodynamics Press, Albany NY, A49, p. 95 (1989)
Education
Suffolk University (JD, magna cum laude, Jurisprudence Awards for Criminal Law and Commercial Paper)
Harvard University (Post Doc, Organic Chemistry and Molecular Biology)
Brown University (PhD, Organic Chemistry, AT&T Bell Laboratories/Brown Faculty Award)
Furman University (BS, Chemistry, John R. Sampey Award in Chemistry and the Algernon Sydney Sullivan Award from the New York Southern Society)
Recognition & Awards
Identified in the IAM Patent 1000, a listing of the "World's Leading Patent Practitioners" 
Legal 500: Recognized as a leading patent attorney
Massachusetts Client Choice Award: Healthcare & Life Sciences 
Involvement
Member, American Bar Association
Member, American Intellectual Property Association
Member, Boston Patent Law Association
Member, American Chemical Society