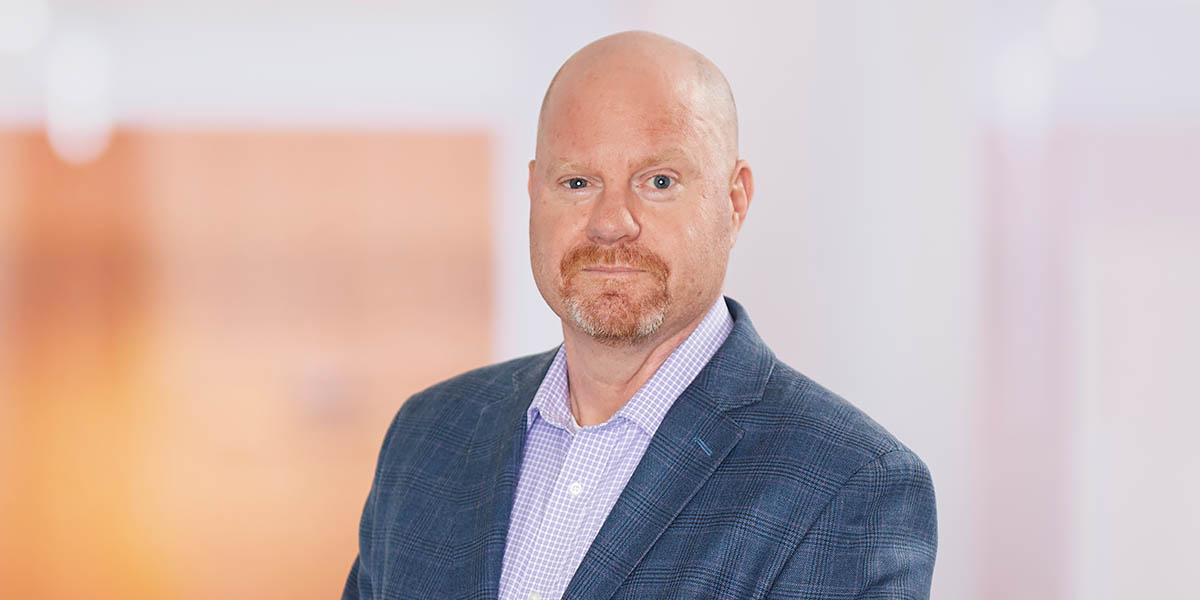 Michael T. Renaud
Member / Chair, Intellectual Property Division
+1.617.348.1870
Michael is recognized as one of the World's Leading IP Strategists by Intellectual Asset Magazine, appearing in its 2021 inaugural edition of the Strategy 300 Global Leaders guide and repeatedly appearing in its annual IAM Strategy 300 publication. He is an experienced litigator and the central tactician in developing and implementing multinational enforcement, licensing, and litigation strategies for global corporations. Michael and his teams help clients realize significant value by identifying patent assets which can be enforced to protect clients' competitive positions and generate licensing revenue. He also represents clients accused of infringement, and his success in these matters is informed by his full understanding of how plaintiff cases are developed and, in turn, how to strategically attack them.
As firmwide Chair of the Intellectual Property Division, Michael leads an international team of IP prosecutors, litigators, and transaction specialists. As an engineer with 20 years' experience in intellectual property, Michael achieves success both in and out of the courtroom stemming from his uncommon combination of sound legal judgment, strong business acumen, and experience with and sensitivity to changing market conditions. Michael is driven to help his clients attain their business objectives and has years of experience evaluating and valuing diverse patent portfolios. His cutting edge work on SEP valuation and enforcement is supported by his unmatched ability to identify untapped assets and value drivers.
Clients rely on Michael to develop multinational strategies tailored to their specific needs. He is known for his experience with developing comprehensive monetization strategies; conducting IP due diligence; counseling investment firms on implementing strategies for leveraging patent value; negotiating deals and generating revenue through strategic partnerships; and prosecuting coordinated international enforcement actions.
Most successful enforcement and licensing efforts today require an attorney like Michael who can manage parallel litigations in U.S. Federal District Courts, in front of the U.S. International Trade Commission, and in global jurisdictions including China, Europe, and the UK. Recent successful Mintz-coordinated global efforts have involved regional IP courts in Shanghai, China, and in Dusseldorf and Mannheim, Germany, in addition to multiple U.S. venues.
Michael also advises clients on patent portfolio assessment and conducts IP due diligence in connection with transactions. He counsels private equity firms and venture capital funds on IP assets and patent value. He also helps patent owners develop and implement strategies for identifying and leveraging untapped assets in their patent portfolios.
According to a client interviewed by IAM Patent 1000 editors, "Mike is extremely good at developing cases, budgeting appropriately and assessing the scope and shape of the risk confronting his clients. Plenty of lawyers have the technical ability to handle complex patent matters, but Mike has a special understanding of and sensitivity to business issues that sets him apart."
Education
University of Connecticut (JD)
Duke University (BS, Mechanical Engineering)
Experience
International Trade Commission
Certain Digital Video-Capable Devices and Components Thereof (337-TA-1224) – Representing Koninklijke Philips N.V. and Philips North America LLC as Complainants before the ITC, and in District of Delaware and Central District of California actions. The asserted patents claim foundational content-protection technology widely implemented in, for example, ultra-high definition digital video-capable devices using the HDCP 2.2. standard, such as computers, displays, and televisions. ITC evidentiary hearing was held in July 2021.
Certain Video Processing Devices, Components Thereof, and Digital Smart Televisions Containing the Same (337-TA-1222) – Representing DivX, a video codec company headquartered in San Diego, in enforcing patents before the ITC, in the District of Delaware and Eastern District of Texas, and in German and Brazilian courts. The asserted patents involve innovations relating to internet video and streaming media. LG and Samsung settled prior to the ITC evidentiary hearing which was held with remaining respondents in July 2021.
Certain Semiconductor Devices, Products Containing the Same, and Components Thereof (II) (337-TA-1177) - Represented GlobalFoundries as lead counsel at the International Trade Commission and in multiple Western District of Texas actions, involving the direct and indirect infringement of four patents related to semiconductor devices, integrated circuits, and products containing the same. Additional defendants in these actions included Apple, Broadcom, Cisco, nVidia, Arista, Asus, and Lenovo. Within 2.5 months of filing at the ITC, the cases settled on favorable terms.
Certain Human Milk Oligosaccharides and Methods of Producing the Same (337-TA-1120) – Represented Glycosyn LLC as complainant before the ITC against respondent Jennewein Biotechnologies GmbH, a large global competitor. The complaint alleged unlawful and unauthorized importation and production and/or manufacture of 2'-fucosyllactose oligosaccharides that directly infringe one or more claims of Glycosyn's U.S. Patent No. 9,453,230. Following oral hearing in May 2019, the Administrative Law Judge issued an Initial Determination finding that Jennewein had infringed claims of Glycosyn's patent and recommended that a limited exclusion order issue, including a certification provision with heightened requirement.
Certain Semiconductor Devices, Integrated Circuits, and Consumer Products Containing the Same (337-TA-1149) – Mintz represented Innovative Foundry Technologies as part of a global enforcement strategy to protect 5 asserted patents relating to semiconductor fabrication and packaging. Respondents for the ITC matter included Taiwan Semiconductor Manufacturing Company, Qualcomm Incorporated, MediaTek, and Vizio. Cases were simultaneously filed in U.S. District Court and internationally in Germany and China. The investigation was instituted in March of 2019 and resolved favorably prior to the conclusion of discovery in August of 2019.
Certain Graphics Systems, Components Thereof, and Consumer Products Containing the Same (337-TA-1044) – Represented Advanced Micro Devices (AMD) as complainant in the ITC asserting patents covering graphics processing technology employed by smart devices such as televisions and handsets. Respondents include LG Electronics, VIZIO, MediaTek, and Sigma Designs, Inc. (SDI). Achieved settlement with LG prior to the conclusion of expert discovery. Following the evidentiary hearing, the presiding ALJ issued an initial determination finding a violation of Section 337 and recommending the imposition of an exclusion order against the remaining Respondents' accused products. The ITC affirmed the ALJ's finding of a violation on August 22, 2018. As a result, the Commission issued orders banning the importation of products made by VIZIO, MediaTek, and SDI and cease and desist orders against VIZIO and SDI.
Certain Computing or Graphics Systems, Components Thereof, and Vehicles Containing Same (337-TA-984) – Represented owner of portfolio of graphics processing and microprocessor patents, Advanced Silicon Technologies, LLC, as Complainant in an ITC investigation adverse to a number of automotive manufacturers, and infotainment system and chip suppliers. Respondents include Honda, Toyota, BMW, Audi, Volkswagen, NVIDIA, Texas Instruments, Renesas, Harman International, and Fujitsu-Ten. The investigation instituted in January of 2016 and resolved favorably prior to the conclusion of expert discovery in August of 2016.
Certain Communications or Computing Devices and Components Thereof (337-TA-925) – Represented owner of portfolio of communications and computing patents from former enterprise communications business unit of large multinational innovation company, Enterprise System Technologies, S.A.R.L. An ITC investigation was instituted in August 2014 as to respondent entities Apple, Samsung Electronics, LG Electronics and HTC Corporation. Google participated as an intervenor. The investigation resolved prior to evidentiary hearing in June of 2015.
Certain Consumer Electronics with Display and Processing Capabilities (337-TA-884) - Represented owners of the patent portfolio of the original Silicon Graphics, now known as Graphics Properties Holdings, as complainant in the ITC. Investigation was instituted in June 2013 and among the respondent entities were Panasonic, Toshiba, Vizio, and ZTE. Most respondents settled. After an evidentiary hearing held over several days in May 2014, on August 29, 2014 Mintz successfully obtained a recommendation for a Limited Exclusion Order against the remaining respondent, which chose to settle while Commission review of the Administrative Law Judge's Initial Determination was pending.
Certain Consumer Electronics and Display Devices and Products Containing Same (337-TA-836) - Represented owners of the patent portfolio of the original Silicon Graphics, now known as Graphics Properties Holdings, as complainant in the ITC, and as plaintiff in multiple parallel District of Delaware cases. Cases were filed between late 2011 and early 2012, and all were resolved by the end of January 2013. The technology at issue relates to LCD panels, central processor units, graphics processing units, and other microprocessor technology. Successfully licensed all respondents, including some of the largest and most recognized names in the converged device space – Apple, LG, Research in Motion, Samsung, and Sony.
Certain LED Photographic Lighting Devices and Components Thereof (337-TA-804) – Represented the complainant (plaintiff) that makes LED lighting systems for use in film and TV production, at the International Trade Commission. The ITC handed down its Final Initial Determination of infringement on September 7, 2012. On January 17, 2013, the ITC issued a General Exclusion Order (GEO) against respondents based in both China and the United States. The result in this case is particularly notable because it is rare for the ITC to issue a GEO due to the rigorous criteria and careful balancing of interests that apply to requests for GEOs.
Certain Electronic Imaging Devices (337-TA-726) - Represented complainant in this three-patent ITC case. Filed in June 2010 against converged device manufacturers and focused on digital camera technology found in cell phones, laptop computers, and personal digital assistants, the matter was fully settled in April 2011. The result was successful licensing programs with three out of four respondents, among which are recognized leaders in the electronics device manufacturing space – HTC, LG, Research in Motion, and more.
Federal Circuit Appeals
Samsung Electronics Co., Ltd., Micron Technology, Inc., SK Hynix Inc. v. Elm 3DS Innovations, LLC, 2017-2474, 2017-2475, 2017-2476, 2017-2478, 2017-2479, 2017-2480, 2017-2482, 2017-2483, 2018-1050, 2018-1079, 2018-1080, 2018-1081, 2018-1082 (Fed. Cir.) – Successfully represented Elm 3DS Innovations in defending the appeal of highly favorable final written decisions entered by the Patent Trial and Appeal Board (PTAB) in thirteen inter partes reviews. PTAB held that petitioners did not establish the unpatentability of 105 claims across eleven patents, and the Federal Circuit affirmed the PTAB's decisions.
Preservation Wellness Technologies LLC v. NextGen Healthcare Information Systems LLC, et al, 2016-2193, 2016-2194, 2016-2195 (Fed. Cir.) - Successfully argued at the Court of Appeals for the Federal Circuit to affirm an Eastern District of Texas ruling from May 2016 that held unpatentable a medical records patent asserted by Preservation Wellness against long-time client NextGen Healthcare. Mintz also argued on behalf of co-appellees Allscripts Healthcare Solutions Inc. and Epic Systems Corp. NextGen Healthcare provides electronic health record, financial, and health information exchange solutions for myriad healthcare organizations and the infringement allegations threatened "Patient Portal," a key component of the company's service.
Straight Path IP Group, Inc. v. Sipnet EU S.R.O, 2015-1212, (Fed. Cir.) - Represented Straight Path IP in successfully appealing to the Court of Appeals of the Federal Circuit (CAFC) the adverse result of an inter partes review handled by another firm. The IPR decision canceled all challenged claims of Straight Path's US Patent No. 6,108,704. In the Straight Path IP Group, Inc. v. Sipnet EU SRO appeal, the CAFC for the first time completely reversed an adverse IPR decision, remanding the matter for further proceedings under the correct construction advocated by Mintz and Straight Path.
Federal District Court
Copan Italia SpA et al v. Puritan Medical Products Company LLC et al, 1:18-cv-00218 (D. Me) - Representing Copan Italia in asserting patent infringement and unfair competition claims against our client's largest competitor, in a case involving the use of flocking technology (common in the textile industry) in the production of swabs to be used for the collection of biological specimen.
Preservation Wellness Technologies, LLC v. NextGen Healthcare Information Systems, LLC, 2:15-cv-01562 (E.D. Tex) – U.S. Federal Circuit Judge William Bryson presided over the case, granting Mintz client NextGen's motion to dismiss after oral argument in April 2017. Judge Bryson held that Preservation Wellness' patent at issue covers nothing more than the basic concept of a medical records system, which he said is not patent-eligible under the U.S. Supreme Court's Alice decision. Mintz represented NextGen on the appeal at the CAFC and the decision was upheld.
Inter Partes Reviews
Represented GE Video Compression in defense of the '710 patent which claims improved techniques for using "binary arithmetic coding" to compress data and has been incorporated into leading video compression standards. (HEVC standard essential patent). PTAB denied institution of the petition in August 2019 which was filed in June by Unified Patents. IPR2019-00726
Successful Defense of 12 IPRs – Three dimensional structure memory - Mintz represented Elm 3DS Innovations in a series of 14 IPRs filed by leading technology companies, including SK Hynix, Micron, and Samsung. We were hired as replacement counsel following institution of the IPRs which had been filed in late 2015 and early 2016. Final Written decisions in 13 of the proceedings were received in June and August 2017 and confirmed validity of all but two challenged claims. PTAB's determination was upheld on appeal to the Federal Circuit.
Defense of Multiple IPRs – Point-to-Point Communication Over Computer Networks – Currently representing Straight Path IP Group in the defense of seventeen inter partes reviews filed against three U.S. patents concerning technology for facilitating point-to-point communications over computer networks. Petitioners include Samsung Electronics Co., Ltd.; Cisco Systems, Inc.; Avaya Inc.; LG Electronics, Inc.; Toshiba Corp.; VIZIO, Inc.; Verizon Communications, Inc.; and Hulu, LLC.
Trade Secrets Litigation
New England Biolabs, et al. v. Enzymatics, Inc., 1:12-cv-12125 (D.Mass) – Defended Enzymatics against claims of trade secrets theft and patent infringement brought by three plaintiffs in a case involving nucleic acid ligands. Resulted in favorable settlement for our client.
L3 Communications Security and Detection Systems, Inc. v. Reveal Imaging Technologies, Inc., 1:04-cv-11884 (D. Mass) – Represented Reveal, a start- up technology company in parallel trade secret and patent infringement cases concerning methods and apparatus for scanning explosives in baggage. Following extensive discovery and summary judgment hearings in the proceedings, the cases settled favorably to Reveal.
Recognition & Awards
Included by Intellectual Asset Management in its inaugural edition of the Strategy 300 Global Leaders guide in 2021.
Selected for the 2015 – 2020 editions of IAM Strategy 300 – The World's Leading IP Strategists
Named a finalist for Managing Intellectual Property's "Practitioner of the Year (Litigation) - Massachusetts" award (2021) and identified as a "Patent Star - Patent Contentious - Massachusetts" (2018 – 2021)
Identified in the IAM Patent 1000, a listing of the "World's Leading Patent Practitioners," as a "go-to attorney for technology patent litigation" (2015 – 2021)
Recognized in Chambers USA: Nationwide – International Trade: Intellectual Property (Section 337) (2021)
Recognized in Chambers USA: Massachusetts – Intellectual Property (2015 - 2017, 2021)
Recognized among the most active International Trade Commission Section 337 practitioners (2021) and Inter Partes Review practitioners (2018 - 2020) by Patexia in its annual surveys
Included on the Massachusetts Super Lawyers – Intellectual Property Litigation list (2007, 2011 - 2020)
Recognized by The Legal 500 United States for Intellectual Property: Patent Litigation - International Trade Commission (2017 - 2018, 2021)
Included on the Super Lawyers Top 100 Attorneys in Massachusetts list (2016)
Involvement
International Trade Commission Trial Lawyers Association
Member, Intellectual Property Owners Association, Standards Setting Committee
Recent Insights
News & Press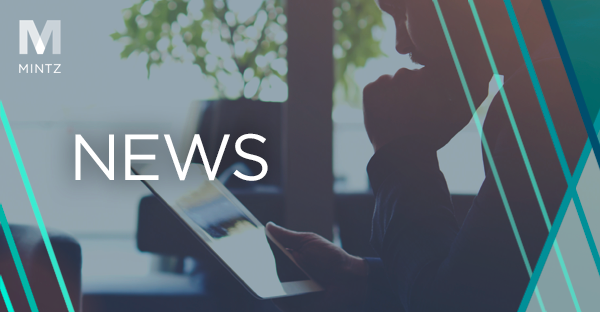 Law360 reported that Mintz client American video codec company DivX, an early innovator in the digital streaming video and digital rights management scene, has reached confidential settlements with LG and Samsung, resolving international litigation claiming they infringe DivX's streaming patents with their smart televisions. The Mintz team representing DivX is led by Member and Chair of the firm's Intellectual Property Division Michael Renaud and Member Adam Rizk and includes Member and Chair of the firm's Intellectual Property Litigation Practice Matthew Hurley, Members Keith Carroll, Marguerite McConihe, Michael McNamara, Samuel Davenport, and Daniel Weinger, and Associates Matthew Karambelas, Jessica Perry, and Nana Liu.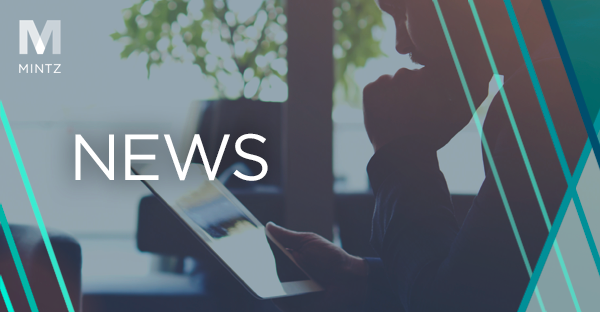 Mintz Member and Chair of the firm's Intellectual Property Division Michael Renaud was quoted in an article published by Bloomberg Law on an upcoming trial before a U.K. court in a patent battle between Apple Inc. and Optis Cellular Technology LLC involving iPhones and other devices and its implications for global standard-essential patent disputes.
Events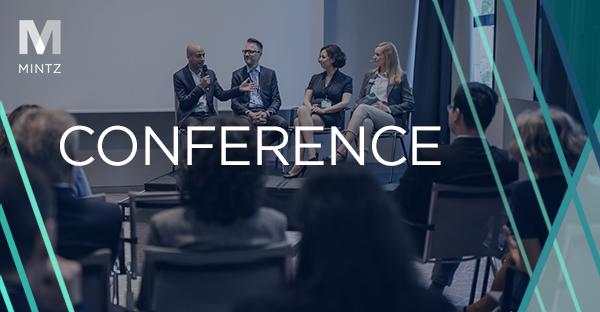 Mintz Member Mike Renaud will be speaking on a panel entitled, "The Growing Importance of Trade Secrets at the ITC."  The panel will discuss the weakened U.S. patent system and the increasing value of trade secrets and the availability of injunctive relief in the form of exclusion orders that make the ITC a unique and attractive venue.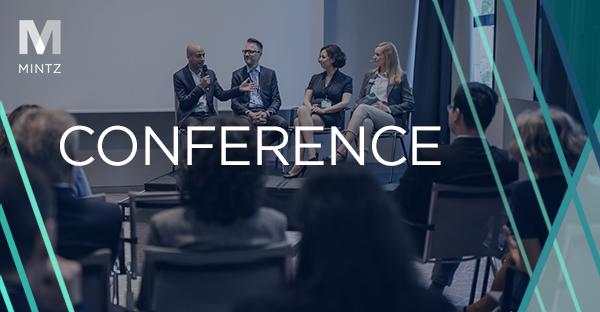 Mintz Member Mike Renaud will be speaking on panels entitled, "Developing best practices for selling patents" and "Navigating the complex licensing landscape."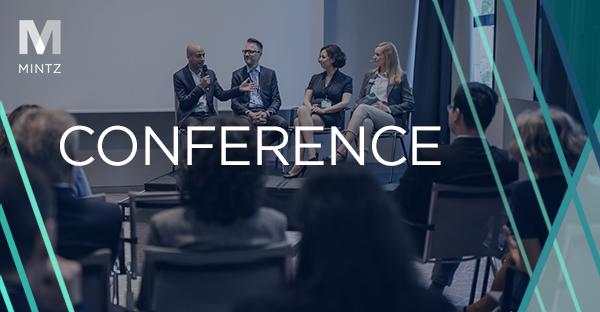 ‎Mintz Member Mike Renaud will be speaking in an open discussion forum entitled, "Navigating the turbulent global SEP landscape."