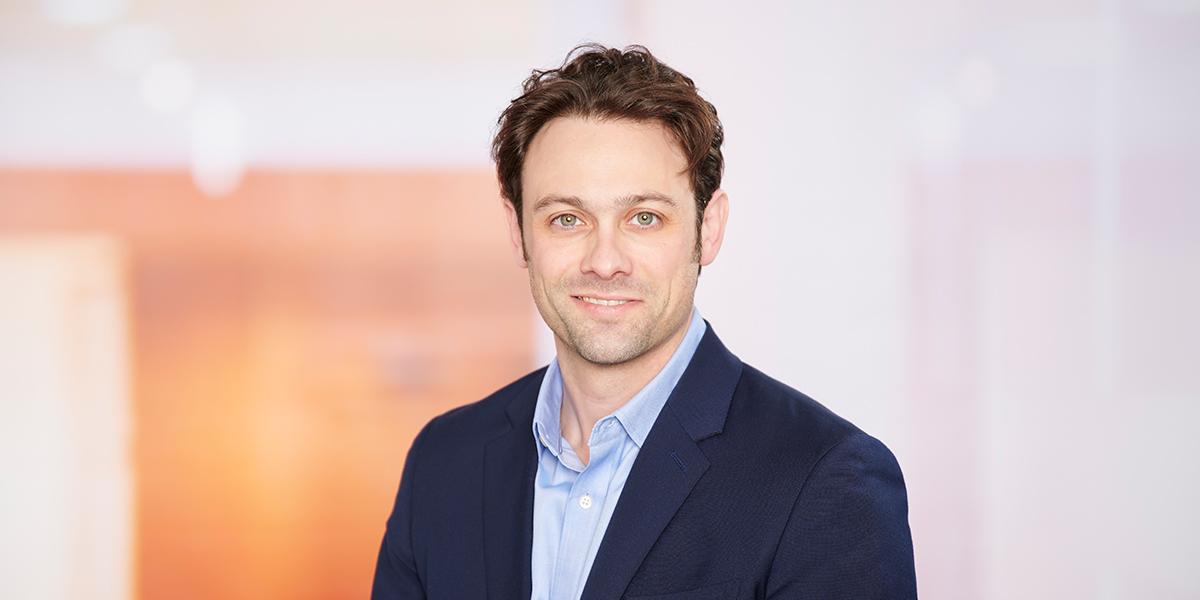 Daniel is a litigator whose intellectual property practice focuses on patent and technology litigation at the International Trade Commission, the Federal District Courts, and the Patent Office. He handles disputes involving a wide range of technologies, including software, smartphones (and other converged devices), LEDs, semiconductor circuits and fabrication processes, and wireless technology standards.  Viewing patent and technology litigation through the lens of what is best for the business of his clients, Daniel counsels to achieve the best business result possible.  The scope of this work includes representing clients through all phases of patent strategy and litigation, both offensive and defensive, from inception of an enforcement program through final resolution. Daniel also works with owners of standard essential patents on issues relating to compliance with FRAND obligations, global enforcement, and licensing.
Prior to law school, Daniel worked as a database programmer with InterSystems, Corp., where he specialized in programming solutions for database development with a focus primarily on integration engines.
While Daniel focuses his practice on intellectual property related matters, he also handles other complex civil litigation related to technology such as trade secret and technology contract disputes. Daniel served as a Special Assistant District Attorney in the Middlesex County (MA) District Attorney's Office, based in the Framingham, MA, district court. During that time, Daniel prosecuted and tried numerous drug, larceny, breaking and entering, and motor vehicle cases in bench and jury sessions, and conducted day-to-day operations required by an ADA.
Education
Boston College (JD)
New York University (BA, Computer Science)
Experience
International Trade Commission
Certain Flocked Swabs, Products Containing Flocked Swabs, And Methods of Using Same (337-TA-1279) - Representing Copan Italia and Copan Industries as complainants in the International Trade Commission, asserting patent infringement claims against global competitors in a case involving the use of flocking technology (common in the textile industry) in the production of biological specimen collection swabs. Evidentiary hearing is scheduled for June 2022.
Certain Video Processing Devices, Components Thereof, and Digital Smart Televisions Containing the Same (337-TA-1222) – Represented DivX, a video codec company headquartered in San Diego, in enforcing patents before the ITC in the District of Delaware. The asserted patents involve innovations relating to digital rights management and streaming media. LG and Samsung settled after the Markman order was issued, leaving TCL as the sole remaining respondent. Shortly after the seven day evidentiary hearing held in July 2021, one of the two principal suppliers of the accused streaming technology to TCL, namely Roku, stepped in and took a license to DivX's portfolio, thus partially resolving DivX's claims against TCL. Prior to the court issuing a decision on the merits, DivX and TCL entered into a bilateral settlement agreement resolving DivX's remaining claims against TCl and bringing an end to all pending litigation.
Certain Semiconductor Devices, Integrated Circuits, and Consumer Products Containing the Same (337-TA-1149) – Mintz represented Innovative Foundry Technologies as part of a global enforcement strategy to protect 5 asserted patents relating to semiconductor fabrication and packaging. Respondents for the ITC matter included Taiwan Semiconductor Manufacturing Company, Qualcomm Incorporated, MediaTek, and Vizio. Cases were simultaneously filed in U.S. District Court and internationally in Germany and China. The investigation was instituted in March of 2019 and resolved favorably prior to the conclusion of discovery in August of 2019.
Certain Graphics Systems, Components Thereof, and Consumer Products Containing the Same (337-TA-1044) – Represented Advanced Micro Devices (AMD) as complainant in the ITC asserting patents covering graphics processing technology employed by smart devices such as televisions and handsets. Respondents include LG Electronics, VIZIO, MediaTek, and Sigma Designs, Inc. (SDI). Achieved settlement with LG prior to the conclusion of expert discovery. Following the evidentiary hearing, the presiding ALJ issued an initial determination finding a violation of Section 337 and recommending the imposition of an exclusion order against the remaining Respondents' accused products. The ITC affirmed the ALJ's finding of a violation on August 22, 2018. As a result, the Commission issued orders banning the importation of products made by VIZIO, MediaTek, and SDI and cease and desist orders against VIZIO and SDI.
Certain Communications or Computing Devices and Components Thereof (337-TA-925) – Represented owner of portfolio of communications and computing patents from former enterprise communications business unit of large multinational innovation company, Enterprise System Technologies, S.A.R.L. An ITC investigation was instituted in August 2014 as to respondent entities Apple, Samsung Electronics, LG Electronics and HTC Corporation. Google participated as an intervenor. The investigation resolved prior to evidentiary hearing in June of 2015.
Certain Consumer Electronics with Display and Processing Capabilities (337-TA-884) - Represented owners of the patent portfolio of the original Silicon Graphics, now known as Graphics Properties Holdings, as complainant in the ITC. Investigation was instituted in June 2013 and among the respondent entities were Panasonic, Toshiba, Vizio, and ZTE. Most respondents settled. After an evidentiary hearing held over several days in May 2014, on August 29, 2014 Mintz successfully obtained a recommendation for a Limited Exclusion Order against the remaining respondent, which chose to settle while Commission review of the Administrative Law Judge's Initial Determination was pending.
Certain Consumer Electronics and Display Devices and Products Containing Same (337-TA-836) - Represented owners of the patent portfolio of the original Silicon Graphics, now known as Graphics Properties Holdings, as complainant in the ITC, and as plaintiff in multiple parallel District of Delaware cases. Cases were filed between late 2011 and early 2012, and all were resolved by the end of January 2013. The technology at issue relates to LCD panels, central processor units, graphics processing units, and other microprocessor technology. Successfully licensed all respondents, including some of the largest and most recognized names in the converged device space – Apple, LG, Research in Motion, Samsung, and Sony.
Certain Portable Communication Devices (337-TA-827) - Represented complainant in the ITC and as plaintiff in multiple parallel District of Delaware cases. Successfully licensed all respondents, including some of the largest and most recognized names in the converged device space – Amazon, LG, Motorola, Pantech Wireless, Research in Motion, Sony, and more. Cases were filed in December 2011 and settled in May 2012.
Certain LED Photographic Lighting Devices and Components Thereof (337-TA-804) – Represented the complainant (plaintiff) that makes LED lighting systems for use in film and TV production, at the International Trade Commission. The ITC handed down its Final Initial Determination of infringement on September 7, 2012. On January 17, 2013, the ITC issued a General Exclusion Order (GEO) against respondents based in both China and the United States. The result in this case is particularly notable because it is rare for the ITC to issue a GEO due to the rigorous criteria and careful balancing of interests that apply to requests for GEOs.
Federal District Court
Innovative Foundry Technologies LLC v. Semiconductor Manufacturing International Corporation, et al., 6:19-cv-00719 (W.D. Tex) - Represented Plaintiff in enforcing 4 patents related to semiconductor manufacturing technology. The case proceeded through Markman hearing where claims were construed favorably in all four patents and a "not invalid" determination issue in response to an attempt to invalidate one patent entirely. All claims between IFT and SMIC have been confidentially settled.
Canon Inc. v. Avigilon USA Corp. et al., (N.D. Tex., 3:18-cv-01317-K) - Defended a provider of networked video surveillance cameras, control devices, and associated software in a patent infringement action in the Northern District of Texas. Also represented the defendant in simultaneous IPR proceedings before the PTAB.
CellInfo, LLC v. American Tower Corporation, et al., (D. Mass. No. 1:18-cv-11250) - Defended American Tower Corporation in a trade secrets action in which we successfully dismissed in favor of arbitration.
Copan Italia SpA et al v. Puritan Medical Products Company LLC et al, 1:18-cv-00218 (D. Me) - Representing Copan Italia in asserting patent infringement and unfair competition claims against our client's largest competitor, in a case involving the use of flocking technology (common in the textile industry) in the production of swabs to be used for the collection of biological specimen.
Graphics Properties Holdings, Inc. v. ASUS Computer International, Inc. et al (D. Del. 12-cv-210 (and others)) - Currently representing plaintiff in enforcement action relating to smartphones, televisions, tablets, computer monitors, and related technology.
Inter Partes Review
Successful Defense of Multiple IPRs – Represented Simplivity Corporation in two inter partes review proceedings where the PTAB denied institution, finding that the challenged claims were not unpatentable. IPR2016-01779, IPR2016-01780
Successfully defended validity of certain claims in patent related to video tripwire security system technology. IPR2017-01835, IPR2017-01837.
Involvement
Past Member, Board of Trustees, Ben Franklin Institute of Technology
Recent Insights
Viewpoints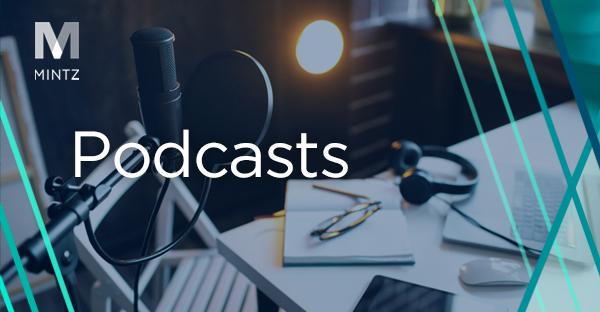 News & Press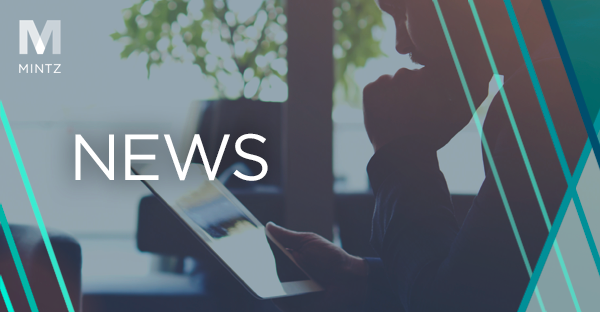 Law360 reported that Mintz client American video codec company DivX, an early innovator in the digital streaming video and digital rights management scene, has reached confidential settlements with LG and Samsung, resolving international litigation claiming they infringe DivX's streaming patents with their smart televisions. The Mintz team representing DivX is led by Member and Chair of the firm's Intellectual Property Division Michael Renaud and Member Adam Rizk and includes Member and Chair of the firm's Intellectual Property Litigation Practice Matthew Hurley, Members Keith Carroll, Marguerite McConihe, Michael McNamara, Samuel Davenport, and Daniel Weinger, and Associates Matthew Karambelas, Jessica Perry, and Nana Liu.
Events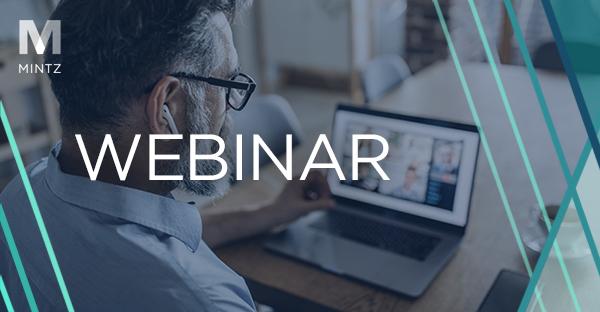 Mintz Member Dan Weinger will be speaking on a panel entitled, "Determining Essentiality for Standard Essential Patents: Challenges, Benefits & Solutions."  The wide-ranging conversation will cover how to make use of AI-based assessment when managing, licensing, transacting, or litigating SEPs.
Events