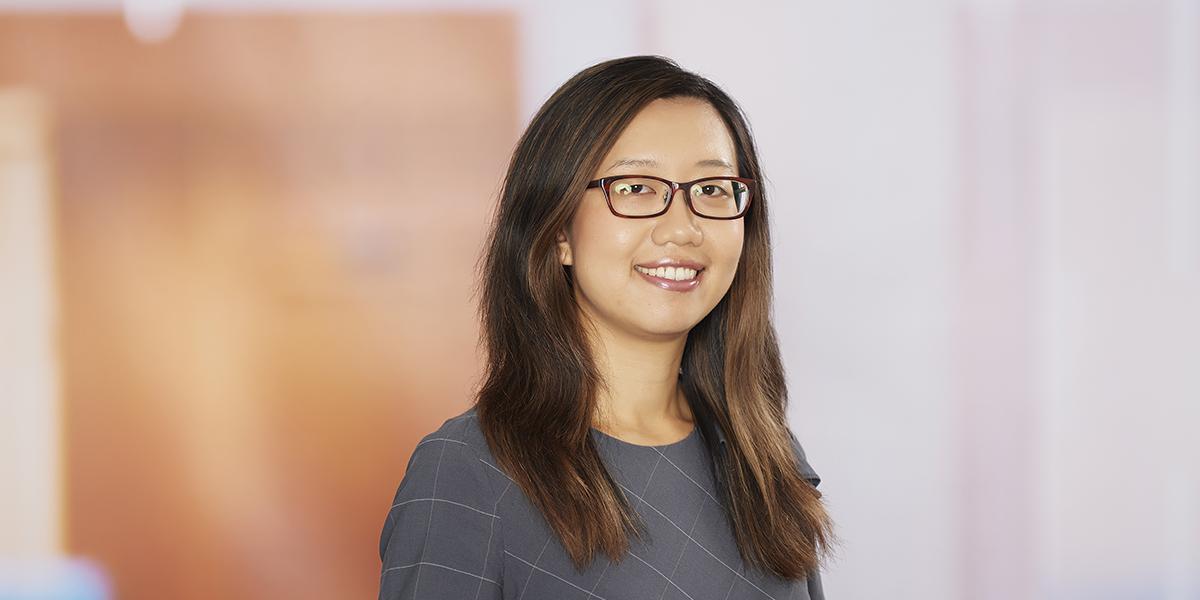 Nana focuses her practice on patent litigation, and handles cases at the International Trade Commission, in federal district courts, and in the US Court of Appeals for the Federal Circuit. She has litigated matters involving high tech, biologic, and chemical innovations, including Hatch-Waxman cases. 
Nana serves as a key member of case teams at all stages of litigation, including as primary technical associate. In this capacity, she collaborates in the day-to-day with expert witnesses, and is involved in the development of infringement/non-infringement and validity/invalidity theories.  She also handles domestic industry economic analysis in Section 337 cases.  She routinely has a lead role in pre-suit diligence, fact and expert discovery, claim construction, preparing fact witnesses and expert witnesses for deposition, motion practice, trial preparation, and post-trial briefing. 
Prior to joining Mintz, Nana served as a judicial law clerk to the now-retired Hon. Andrew R. Grainger of the Massachusetts Appeals Court.
While earning her law degree, Nana served as a judicial intern to the Hon. Norman H. Stahl, a Senior Judge of the US Court of Appeals for the First Circuit, and was a legal intern with Greater Boston Legal Services' Asian Outreach Unit. In law school, Nana was a senior staff editor of the Northeastern University Law Journal.
Prior to law school, Nana spent several years conducting bacterial immunology R&D at the Cambridge, Massachusetts location of a global company that specializes in the development of new vaccines.
Experience
Certain Video Processing Devices, Components Thereof, and Digital Smart Televisions Containing the Same (337-TA-1222) – Represented DivX, a video codec company headquartered in San Diego, in enforcing patents before the ITC in the District of Delaware. The asserted patents involve innovations relating to digital rights management and streaming media. LG and Samsung settled after the Markman order was issued, leaving TCL as the sole remaining respondent. Shortly after the seven day evidentiary hearing held in July 2021, one of the two principal suppliers of the accused streaming technology to TCL, namely Roku, stepped in and took a license to DivX's portfolio, thus partially resolving DivX's claims against TCL. Prior to the court issuing a decision on the merits, DivX and TCL entered into a bilateral settlement agreement resolving DivX's remaining claims against TCl and bringing an end to all pending litigation.
Certain Semiconductor Devices, Products Containing the Same, and Components Thereof (II) (337-TA-1177) - Represented GlobalFoundries at the International Trade Commission and in multiple Western District of Texas actions, involving the direct and indirect infringement of four patents related to semiconductor devices, integrated circuits, and products containing the same. Additional defendants in these actions included Apple, Broadcom, Cisco, nVidia, Arista, Asus, and Lenovo. Within 2.5 months of filing at the ITC, the cases settled on favorable terms.
Certain Semiconductor Devices, Integrated Circuits, and Consumer Products Containing the Same (337-TA-1149) – Mintz represented Innovative Foundry Technologies as part of a global enforcement strategy to protect 5 asserted patents relating to semiconductor fabrication and packaging. Respondents for the ITC matter included Taiwan Semiconductor Manufacturing Company, Qualcomm Incorporated, MediaTek, and Vizio. Cases were simultaneously filed in U.S. District Court and internationally in Germany and China. The investigation was instituted in March of 2019 and resolved favorably prior to the conclusion of discovery in August of 2019.
Certain Human Milk Oligosaccharides and Methods of Producing the Same (337-TA-1120) – Represented Glycosyn LLC as complainant before the ITC against respondent Jennewein Biotechnologies GmbH, a large global competitor. The complaint alleged unlawful and unauthorized importation and production and/or manufacture of 2'-fucosyllactose oligosaccharides that directly infringe one or more claims of Glycosyn's U.S. Patent No. 9,453,230. Following oral hearing in May 2019, the Administrative Law Judge issued an Initial Determination finding that Jennewein had infringed claims of Glycosyn's patent and recommended that a limited exclusion order issue, including a certification provision with heightened requirement.
Kowa Company, Ltd., et al v. Amneal Pharmaceuticals, LLC, 2018-1051 (Fed. Cir.) – Successfully represented appellees Kowa Company, Kowa Pharmaceuticals America, Inc. and Nissan Chemical Corporation at the Court of Appeals for the Federal Circuit, against Amneal Pharmaceuticals. The Federal Circuit affirmed the judgment of the U.S. District Court for the Southern District of New York (Crotty, J.), upholding the validity and infringement of two patents owned by our clients. Oral argument took place on Thursday, December 6, 2018, and the Court issued its judgment early Monday morning, December 10.
Read less
Involvement
Volunteer, Civil Appeals Clinic, Volunteer Lawyers Project of the Boston Bar Association
Volunteer, New England Legal Foundation
Mentor, Minds Matter Boston
Read less