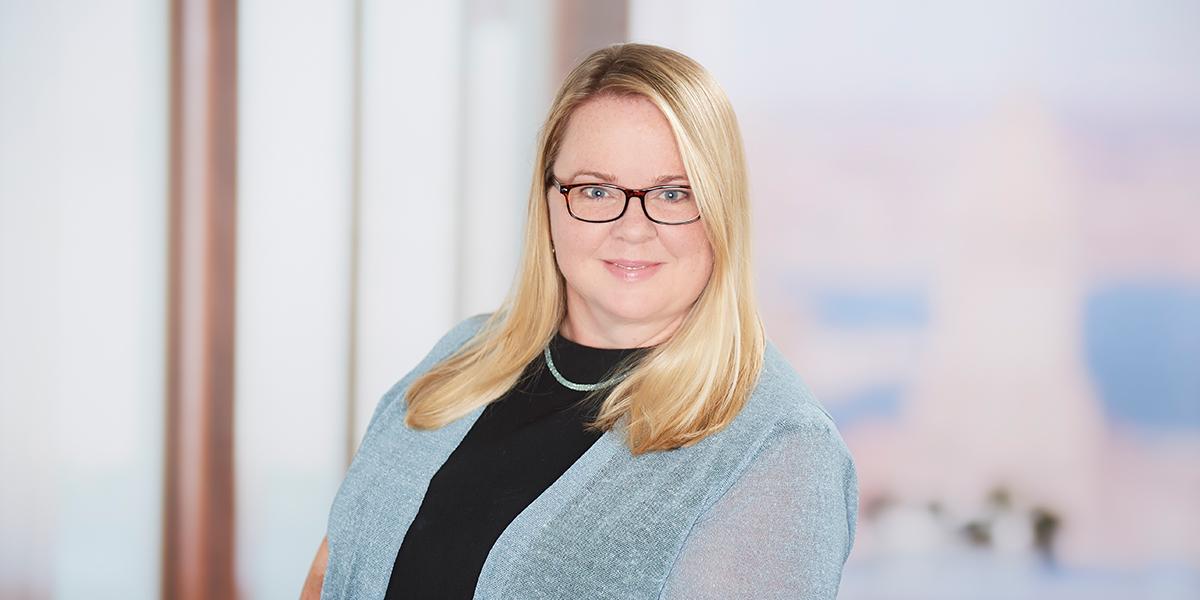 Marguerite is a seasoned litigator and intellectual property transactional attorney who counsels clients in maximizing the value of their intellectual property and technology assets, including trade secrets, patents, copyrights, and trademarks. She has an emphasis on representing technology companies, particularly in the hardware, software, internet, semiconductor, biotechnology, and medical device industries. Representative matters include: licensing transactions, acquisitions and divestitures, collaborations, joint ventures, strategic alliances and arrangements in connection with private equity, M&A and other corporate transactions.

Marguerite has achieved victories on behalf of both patent owners and accused infringers in complex litigation at both the International Trade Commission and federal district courts.
Education
MIT Sloan School of Management (EP, Artificial Intelligence in Business Strategy )
Vermont Law School (JD)
Vermont Law School (MSt)
George Washington University (BS)
Experience
Federal District Court
Preservation Wellness Technologies LLC v. NextGen Healthcare Information Systems LLC (E.D. Tex., 2:15-cv-01562) – Represented the defendant in a single-patent case involving a medical records system. Prior to answering the complaint, the court granted our client's motion to dismiss on the basis that the patent claims were drawn to patent-ineligible subject matter under 35 U.S.C. § 101.
Message Notification Technologies LLC v. Unify Inc. f/k/a Siemens Enterprise Communications (D. De.– 1:13cv1883) – Represented the defendant in a single-patent case involving automated e-mail notification technology. The case settled on terms favorable to our client after nearly two years of litigation.
Clouding IP, LLC v. Siemens Enterprise Communications, Inc. (D. De. – 1:13cv1457) Represented global communications software and services company in defending patent infringement action regarding cloud computing. Case settled favorably.
Presqriber, LLC v. NextGen Healthcare Information Systems, LLC. (E.D. Tex. – 6:14cv00458) Successfully represented national healthcare technology company in defending patent infringement action.
Polartec LLC, et al. v. Lamour Global, Inc. (D. Mass. – 1:14cv10017) Obtained favorable settlement for international clothing company in patent infringement action.
Cardsoft (Assignment for the Benefit of Creditors), LLC v. The Gores Group, LLC, et al. (E.D. Tex. – 2:12cv00325) Defended patent infringement action involving patents related to electronic point-of-sale systems. Case settled on favorable terms.
International Trade Commission
Certain Graphics Systems, Components Thereof, and Consumer Products Containing the Same (337-TA-1044) – Represented Advanced Micro Devices (AMD) as complainant in the ITC asserting patents covering graphics processing technology employed by smart devices such as televisions and handsets. Respondents include LG Electronics, VIZIO, MediaTek, and Sigma Designs, Inc. (SDI). Achieved settlement with LG prior to the conclusion of expert discovery. Following the evidentiary hearing, the presiding ALJ issued an initial determination finding a violation of Section 337 and recommending the imposition of an exclusion order against the remaining Respondents' accused products. The ITC affirmed the ALJ's finding of a violation on August 22, 2018. As a result, the Commission issued orders banning the importation of products made by VIZIO, MediaTek, and SDI and cease and desist orders against VIZIO and SDI.
Certain Computing or Graphics Systems, Components Thereof, and Vehicles Containing Same (337-TA-984) Represent owner of portfolio of graphics processing and microprocessor patents as Complainant in an ITC investigation adverse to a number of automotive manufacturers, and infotainment system and chip suppliers. Respondents include Honda, Toyota, BMW, Audi, Volkswagen, NVIDIA, Texas Instruments, Renesas, Harman International, and Fujitsu-Ten. The investigation instituted in January of 2016 and resolved favorably prior to the conclusion of expert discovery in August of 2016.
Certain Communications or Computing Devices and Components Thereof (337-TA-925) – Represented owner of portfolio of communications and computing patents from former enterprise communications business unit of large multinational innovation company, Enterprise System Technologies, S.A.R.L. An ITC investigation was instituted in August 2014 as to respondent entities Apple, Samsung Electronics, LG Electronics and HTC Corporation. Google participated as an intervenor. The investigation resolved prior to evidentiary hearing in June of 2015.
Certain Consumer Electronics with Display and Processing Capabilities (337-TA-884) - Represented owners of the patent portfolio of the original Silicon Graphics, now known as Graphics Properties Holdings, as complainant in the ITC. Investigation was instituted in June 2013 and among the respondent entities were Panasonic, Toshiba, Vizio, and ZTE. Most respondents settled. After an evidentiary hearing held over several days in May 2014, on August 29, 2014 Mintz successfully obtained a recommendation for a Limited Exclusion Order against the remaining respondent, which chose to settle while Commission review of the Administrative Law Judge's Initial Determination was pending.
Certain Consumer Electronics and Display Devices and Products Containing Same (337-TA-836) - Represented owners of the patent portfolio of the original Silicon Graphics, now known as Graphics Properties Holdings, as complainant in the ITC, and as plaintiff in multiple parallel District of Delaware cases. Cases were filed between late 2011 and early 2012, and all were resolved by the end of January 2013. The technology at issue relates to LCD panels, central processor units, graphics processing units, and other microprocessor technology. Successfully licensed all respondents, including some of the largest and most recognized names in the converged device space – Apple, LG, Research in Motion, Samsung, and Sony.
Involvement
Women's Leadership Program, Boston Chamber of Commerce, Fellow
American Bar Association, Member
Boston Bar Association, Member
Women's Bar Association, Member
Recent Insights
News & Press
Law360 reported that Mintz client American video codec company DivX, an early innovator in the digital streaming video and digital rights management scene, has reached confidential settlements with LG and Samsung, resolving international litigation claiming they infringe DivX's streaming patents with their smart televisions. The Mintz team representing DivX is led by Member and Chair of the firm's Intellectual Property Division Michael Renaud and Member Adam Rizk and includes Member and Chair of the firm's Intellectual Property Litigation Practice Matthew Hurley, Members Keith Carroll, Marguerite McConihe, Michael McNamara, Samuel Davenport, and Daniel Weinger, and Associates Matthew Karambelas, Jessica Perry, and Nana Liu.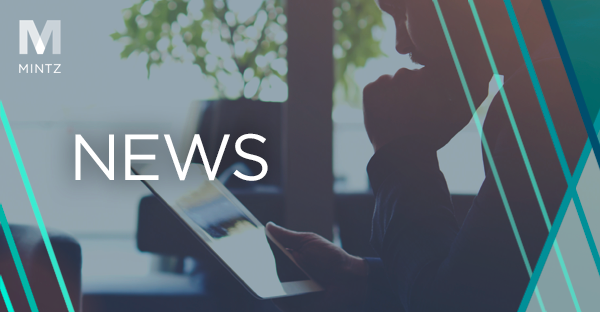 In an article published by Managing IP, Mintz Member Marguerite McConihe was quoted on the Department of Justice's recent decision to move a 2020 letter to the competition section of its website and what it may signal for standard essential patent policy under the Biden administration. Ms. McConihe stated that it's too soon to tell whether the move is a clear sign of where the Biden administration is going and added that the pending appointment of the Assistant Attorney General for Antitrust will be a better indicator of the administration's position.
Events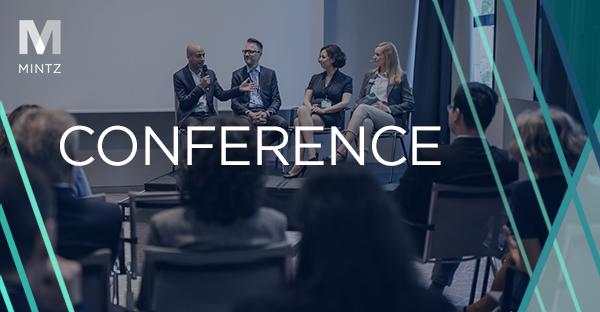 Mintz Member Mike Renaud will be speaking on panels entitled, "Developing best practices for selling patents" and "Navigating the complex licensing landscape."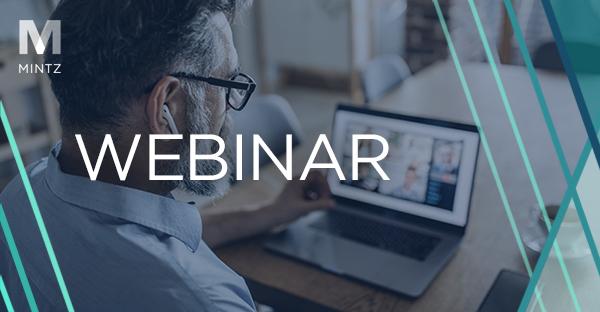 An important consideration for tech startups is protecting the IP rights of their products and services. The panelists will provide advice and stories to today's tech startups on protecting their IP rights.
Events
Panelist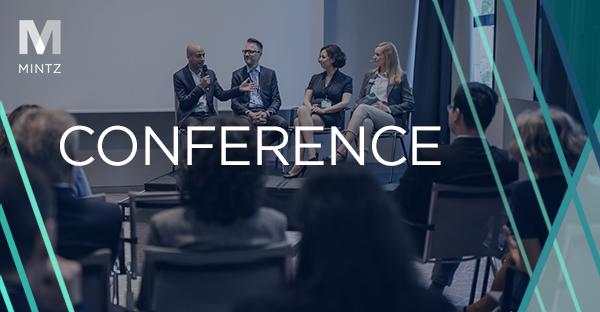 Speaker