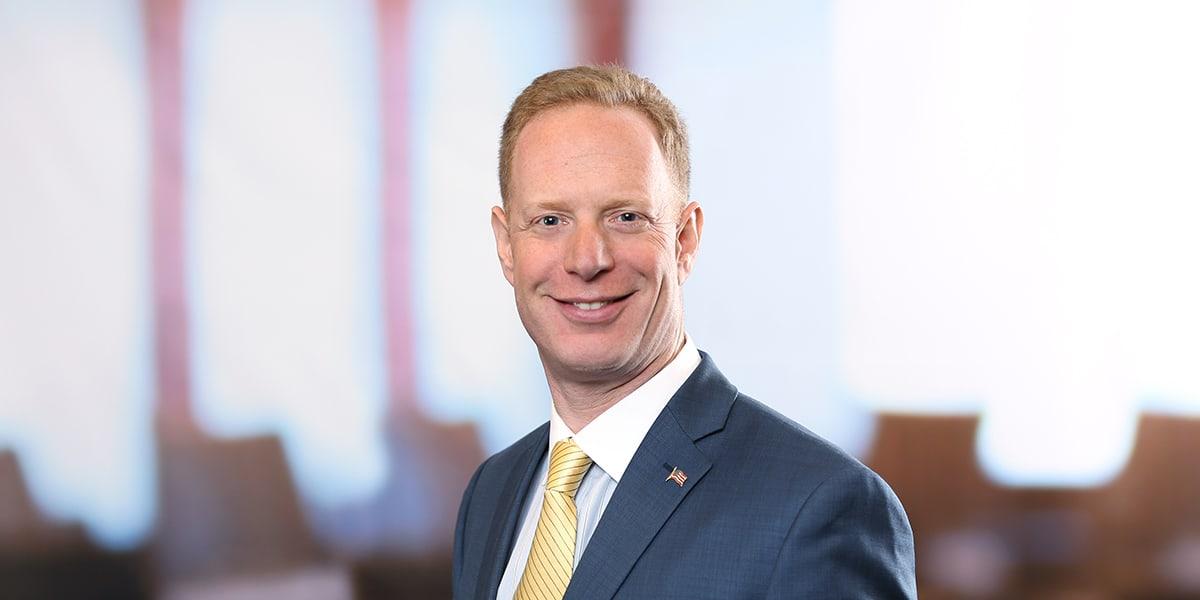 Adam is an experienced IP litigator who primarily serves pharmaceutical, medical, high tech, and defense industry clients. He handles patent, trademark, and trade secret matters for innovators and investors. Adam has a strong record of success in multiparty, highly contested Hatch-Waxman litigation, in addition to other litigations involving advanced biochemistry, polymers, optics, manufacturing processes, and electronics. He has tried cases before multiple US district courts, briefed and argued cases before the US Court of Appeals for the Federal Circuit, and briefed bet-the-company issues before the US Supreme Court.
For pharmaceutical clients, Adam leverages his trial and appellate experience in litigation when advising on new product development, regulatory strategy, Orange Book listing, citizen petition practice, and the settlement of multiparty, highly contested Hatch-Waxman litigation. Adam regularly conducts due diligence on blockbuster pharmaceutical assets, including reviewing and assessing litigation, regulatory, and competitive strategies.
Prior to joining the firm, he was a partner in the Boston office of another international law firm.
Education
Suffolk University Law School (JD)
Brandeis University (BA)
Experience
Rehrig Pacific Co. v. Polymer Logistics (Israel), Ltd., et al., 2:19-cv-04952 (C.D. Cal.) – Lead counsel to Polymer Logistics (Israel) Ltd., defending claims of patent infringement brought by a competitor.  Successfully brought a motion to transfer the action from the U.S. District Court for the Southern District of Georgia to the Central District of California, and also obtained dismissal of willful infringement claims through the strategic use of Rule 12(b)(2) and 12(b)(6) motion practice.
Philips Medical Systems (Cleveland), Inc. v. GL Leading, Inc., 1:19-cv-02648 (N.D. Ill.) – Lead counsel to several divisions of Philips Healthcare in a case brought against competitors and a former employee, inter alia, alleging misappropriation of trade secrets relating to the design and manufacture of X-ray tubes used in commuted tomography.
Green Cross Corporation v. Shire Human Genetic Therapies, Inc., Appeal No. 17-2071 (Fed. Cir) – Served as appellate counsel to Green Cross Corporation, successfully defeating a motion to dismiss for lack of standing to challenge a final written decision from the Patent Trial and Appeal Board.
Kowa Pharmaceuticals America et al v. Amneal Pharmaceuticals, LLC, and related cases - Represented plaintiffs Kowa Company, Ltd., Kowa Pharmaceuticals America, Inc. and Nissan Chemical Industries, Ltd. in litigation which involved compound, formulation, and polymorph patents directed toward quinoline-type mevalonolactones (or, pitavastatin calcium) relating to the drug product Livalo®. Presented the plaintiffs' infringement case at 10-day trial, through which plaintiffs prevailed on all issues. Also represented Kowa and Nissan in connection with the Federal Circuit's affirmance of the district court's judgment, and was involved in the team's successful POPR, resulting in a denial of institution of three petitions for inter partes reviews filed by defendants in these cases.
Novatrans Group S.A. v. Vital Farms, Inc., et al, 1:18-cv-01012 (D. Del.) – Lead counsel, representing Novatrans Group S.A. ("Novatrans").  Brought a claim for declaratory judgment to require assignment of certain patent rights and a claim under the Federal Defend Trade Secrets Act in the District of Delaware, while simultaneously defending a breach of contract claim against Novatrans in the Western District of Texas. These cases involved duelling claims of inventorship of a system to determine the fertility status and gender of an avian egg before hatching. Obtained a settlement resulting in publicly recorded assignments of the contested patent application to Novatrans.
M&C Innovations, LLC v. Igloo Products Corp., 4:17-cv-02372 (W.D. Tex.) – Served as lead counsel, defending Igloo from allegations of patent infringement and unfair competition involving one of his client's most significant product lines.  Adam achieved a favorable settlement (on the day before the 35 U.S.C. § 315(b) bar date).
Inline Plastics Corp. v. EasyPak, LLC, 799 F.3d 1364 (Fed. Cir. 2015) – Served as principal appellate counsel, arguing for reversal and remand on case-dispositive claim construction. Previously obtained dismissal of invalidity counterclaims and entry of judgment on infringement to permit expedited appeal. Inline achieved highly-favorable settlement on remand.
MKS Instruments v. Emphysys, C.A. No. 12-1858-BLS (Ma. Super. Ct.) - Served as lead counsel, defending against claims of trade secret misappropriation related to advanced semiconductor manufacturing technology.  The case settled very favorably after a positive summary judgment hearing.
MeadWestvaco v. Rexam, Appeal No. 12-1518 (Fed. Cir.) - Served as principal appellate counsel, and subsequently represented the plaintiff-appellee on remand to the Eastern District of Virginia. The appeal dealt with matters of claim construction, summary judgment decision of non-obviousness, denial of summary judgment of indefiniteness, and bench finding of infringement.
Dallakian v. IPG Photonics, 3:14-cv-11863-TSH (D. Mass.) - Served as lead counsel, successfully defending against claims for correction of inventorship and trade secret misappropriation. Plaintiff voluntarily dismissed the complaint after defendant secured expedited discovery and an early summary judgment motion.
VLP Watertown L.P. v. Tristate Breeders Cooperative d/b/a/ Accelerated Genetics, 1:07-cv-11487-GAO (D. Mass.) – Represented VLP in litigation of trade secret misappropriation claims involving a cell processing method shown to improve fertility and induce statistically significant female gender bias in dairy herds. Obtained jury verdict of trade secret misappropriation and multimillion-dollar judgment in our client's favor.
Mitsubishi Chem. Co. v. Barr Labs., Inc., 718 F. Supp. 2d 382 (S.D.N.Y. 2010), aff'd, 435 Fed. Appx. 927 (Fed. Cir. Aug. 2, 2011) - Served as trial and appellate counsel to pioneer pharmaceutical company in a Hatch-Waxman patent infringement action.
Takeda Chem. Indus., Ltd. v. Mylan Labs. Inc., 417 F. Supp. 2d 341 (S.D.N.Y. 2006) - Served as trial and appellate counsel to pioneer pharmaceutical company in Hatch-Waxman patent infringement action.
Recognition & Awards
Best Lawyers in America: Intellectual Property Litigation (2018 - 2021)
Included on the Massachusetts Super Lawyers: Rising Star - Intellectual Property Litigation list (2013 – 2018)
Involvement
Member, Boston Bar Association
Member, American Intellectual Property Law Association
Member, Boston Patent Law Association
Member, Federal Circuit Bar Association
Member, American Chemical Society
Recent Insights
Viewpoints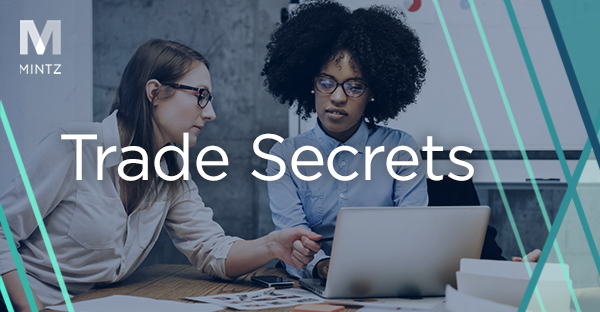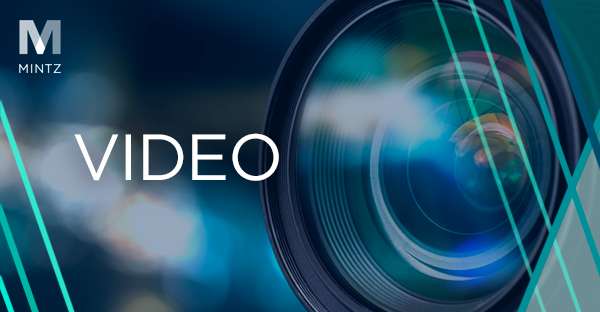 News & Press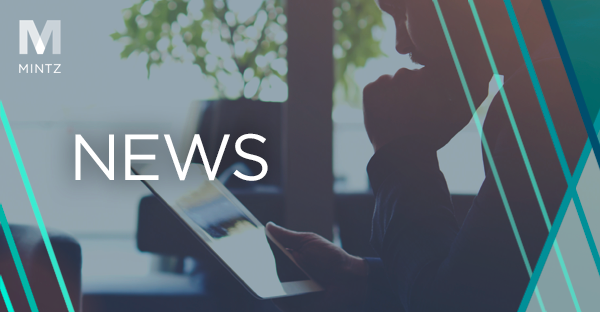 Mintz Members Peter Cuomo and Adam Samansky co-authored an article published by IAM examining the U.S. Supreme Court's decision to deny a petition for certiorari in Eli Lilly and Co. v Hospira, Inc., upholding the infringement of Eli Lilly's chemotherapy drug Alimta (pemetrexed), and what the development means for the doctrine of equivalents and for patent application amendments.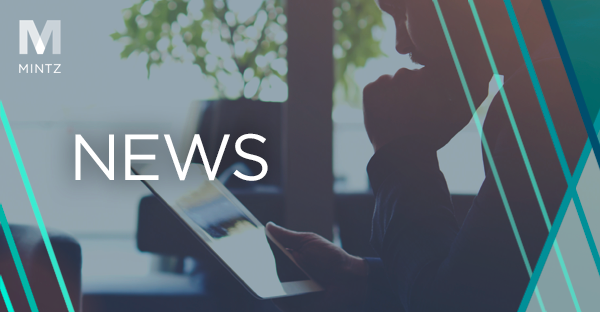 Law360 covered developments in a trade secret lawsuit involving X-ray tubes brought on by Mintz client Philips Medical Systems, Inc. against Chinese companies Kunshan GuoLi Electronic Technology Co. Ltd. and its subsidiary, Kunshan Yiyuan Medical Technology Co. Ltd.
Events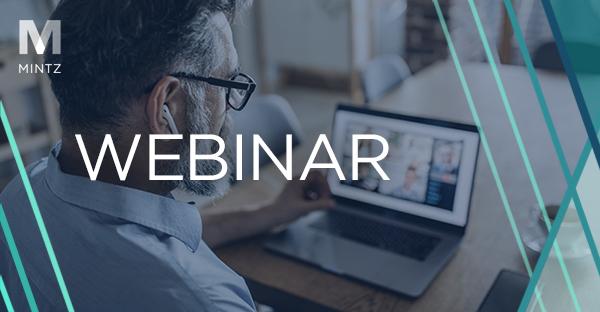 The impending increase in trade secret litigation triggered by the current economic downturn and the sudden increase in work-from-home arrangements due to the COVID-19 pandemic will be discussed. The Annual IP Year in Review is the BBA's premier gathering of the intellectual property bar.  Panelists will examine recent decisions, rule changes, legislative updates, and trends in IP at the half-day event.