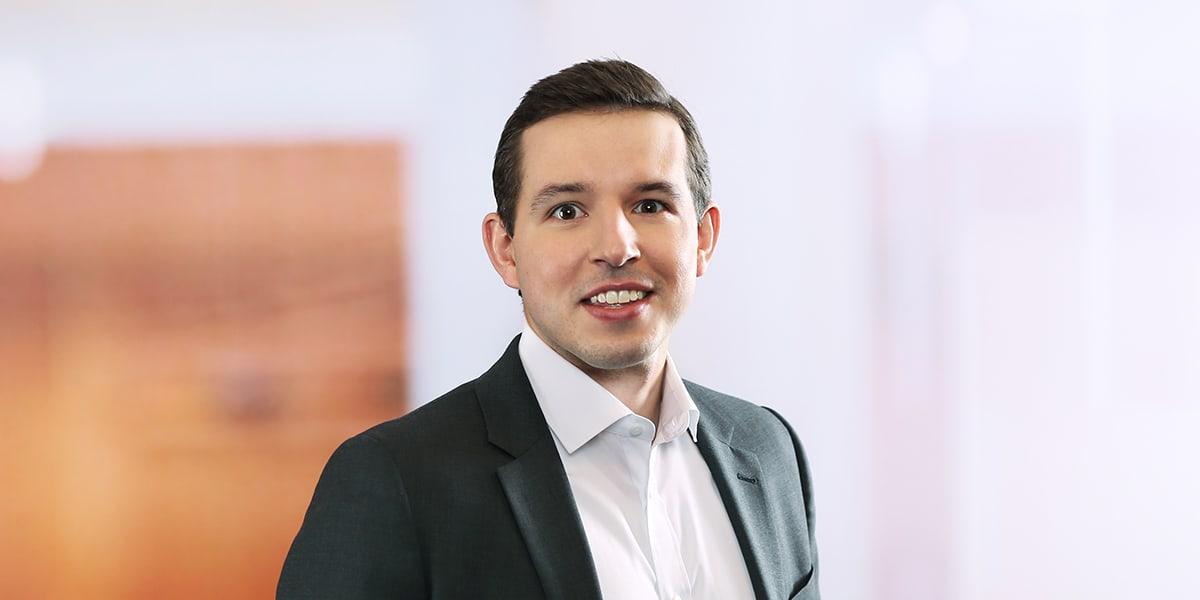 Matt focuses his intellectual property practice on patent litigation, strategic IP counseling, and patent valuation.  He has experience representing clients before the International Trade Commission (ITC), Federal district courts, and the Patent Trial and Appeal Board.  Matt's practice covers complex technologies such as microprocessors, graphics processors, RF circuitry, LCD display systems, microelectromechanical systems, audio and video processing, VLSI design, consumer telecommunications systems, and DDR-compliant memory modules and DRAM.
Matt has held lead roles in multiple ITC investigations, where he managed teams of technologists, coordinated complex discovery efforts, developed infringement, validity, and claim construction positions, deposed fact and expert witnesses, and participated in evidentiary hearings.  Matt has served as liaison in German enforcement programs, where he worked closely with foreign counsel to develop strategies for infringement and nullity proceedings.  Additionally, he has served as counsel and liaison in multiple inter partes review and post-grant proceedings, where he developed and coordinated validity positions for patents being simultaneously asserted in multiple jurisdictions. 
Matt also advises clients in complex IP transactions and related diligence, which involves developing and negotiating multiparty agreements and performing extensive transactional diligence on large domestic and international IP portfolios.  Matt provides portfolio management strategies for high-technology companies, including those with standard-essential technology in the memory, RF, and telecommunication spaces.  In addition to his work with electronic device and software companies, Matt works with university technology transfer offices to provide strategic IP guidance on portfolio management and patent valuation. 
Before joining Mintz, Matt was a technology consultant and application architect for a software company in the Boston area.  His work focused on enterprise-level data management and software development.  Before that, Matt conducted research at Worcester Polytechnic Institute, focusing on molten alloy composition detection via x-ray fluorescence. 
Experience
SRAM LLC v. Princeton CarbonWorks, Inc., 9:21-cv-80581-RKA (S.D.Fla.) – Represented defendant Princeton CarbonWorks (PCW) in bet-the-company litigation, achieving a complete jury trial victory in the Southern District of Florida. SRAM, the second largest bicycle component manufacturer in the world, sued on two patents relating to high-end carbon fiber bike wheels and sought to put PCW out of business. After a two-week trial in February 2023, Mintz persuaded a nine-person jury to reach a defense verdict of no infringement on either patent, and no damages.
Netlist Inc. v. SK hynix Inc., et al. (CDCA 8:16-cv-01605; 8:17-cv-01030): Represented plaintiff Netlist, Inc., a California memory module company, in asserting eight patents against the Korean-based memory giant SK hynix. The technology claimed by the asserted patents is essential to the JEDEC DDR4 RDIMM and LRDIMM standards.
Certain Graphics Systems, Components Thereof, and Consumer Products Containing the Same (337-TA-1044) – Represented Advanced Micro Devices (AMD) as complainant in the ITC asserting patents covering graphics processing technology employed by smart devices such as televisions and handsets. Respondents include LG Electronics, VIZIO, MediaTek, and Sigma Designs, Inc. (SDI). Achieved settlement with LG prior to the conclusion of expert discovery. Following the evidentiary hearing, the presiding ALJ issued an initial determination finding a violation of Section 337 and recommending the imposition of an exclusion order against the remaining Respondents' accused products. The ITC affirmed the ALJ's finding of a violation on August 22, 2018. As a result, the Commission issued orders banning the importation of products made by VIZIO, MediaTek, and SDI and cease and desist orders against VIZIO and SDI.
Certain Computing or Graphics Systems, Components Thereof, and Vehicles Containing Same (337-TA-984) – Represented owner of portfolio of graphics processing and microprocessor patents, Advanced Silicon Technologies, LLC, as Complainant in an ITC investigation adverse to a number of automotive manufacturers, and infotainment system and chip suppliers. Respondents include Honda, Toyota, BMW, Audi, Volkswagen, NVIDIA, Texas Instruments, Renesas, Harman International, and Fujitsu-Ten. The investigation instituted in January of 2016 and resolved favorably prior to the conclusion of expert discovery in August of 2016.
Certain Consumer Electronics with Display and Processing Capabilities (337-TA-884) - Represented owners of the patent portfolio of the original Silicon Graphics, now known as Graphics Properties Holdings, as complainant in the ITC. Investigation was instituted in June 2013 and among the respondent entities were Panasonic, Toshiba, Vizio, and ZTE. Most respondents settled. After an evidentiary hearing held over several days in May 2014, on August 29, 2014 Mintz successfully obtained a recommendation for a Limited Exclusion Order against the remaining respondent, which chose to settle while Commission review of the Administrative Law Judge's Initial Determination was pending.
Successful Defense of 12 IPRs – Three Dimensional Structure Memory: Mintz represented Elm 3DS Innovations in a series of 14 IPRs filed by leading technology companies, including SK Hynix, Micron, and Samsung. We were hired as replacement counsel following institution of the IPRs which had been filed in late 2015 and early 2016. Final Written decisions in the proceedings were received in June and August 2017 and confirmed validity of all but 2 of 107 challenged claims. PTAB's determination was upheld on appeal to the Federal Circuit. IPR2016-00386, IPR2016-00387, IPR2016-00388, IPR2016-00389, IPR2016-00390, IPR2016-00391, IPR2016-00393, IPR2016-00394, IPR2016-00395, IPR2016-00687, IPR2016-00691, IPR2016-00708, IPR2016-00770, IPR2016-00786
Read less
Events & Speaking
Panelist
Mintz Levin, One Financial Center, Boston, MA
Read less