Actions Speak Louder Than Words: Germany's Highest Court tells SEP implementers that simply saying that you are willing to license is not enough, and hold-out will not be tolerated
After its recent ruling in Sisvel's favor, Germany's highest court on patent matters is expected to issue a highly favorable and detailed decision for standard-essential patent (SEP) owners seeking to prevent patent "hold-out" by unwilling licensees.  Specifically, the German Federal Court of Justice (GFCJ), in a closely followed dispute involving Sisvel and Haier, determined that Haier infringed two Sisvel SEPs and acted as an unwilling licensee during the parties' prolonged FRAND negotiations.  The decision will provide some long-desired clarity in SEP and FRAND law, certainly within Germany and likely more broadly.  What we already know about the ruling is that the GFCJ acknowledged that efficient infringement by implementers is a significant problem in SEP licensing negotiations, which must be addressed in competent FRAND jurisprudence.  Presumably, the GFCJ's ruling will make it easier for SEP owners to assert their rights against recalcitrant infringers and, likely, to obtain injunctive relief in circumstances where "hold out" is present. 
For background, the dispute between Sisvel and Haier began in 2015, when the Regional Court of Düsseldorf found that Haier infringed two Sisvel SEPs and did not make a timely FRAND offer to Sisvel.  Importantly, the Court viewed Haier's negotiating tactics as constituting delay and obfuscation, rather than an honest attempt to enter a licensing agreement.  Haier appealed the ruling.  Two years later, the Higher Regional Court in Düsseldorf undid the lower court's ruling with a confusing decision: namely, that (1) Haier infringed Sisvel's SEPs and owed past damages, but (2) an injunction was inappropriate given the fleeting amount of life left on the patents, and, (3) Sisvel's license offer to Haier was discriminatory in view of a pre-existing license it had with a separate implementer—Hisense.  Ultimately, the Court believed that Sisvel did not satisfy its FRAND obligations.  Sisvel appealed this decision to the Federal Court of Justice, which made the recent ruling.
The main issues on appeal were whether Sisvel abused a dominant market position, and whether that resulted in discriminatory behavior in its negotiations with Haier.  The Court ruled that Haier, not Sisvel, failed to demonstrate a willingness to take a license.  Accordingly, Sisvel had not abused a market dominant position; rather, Haier failed to comply with its FRAND obligations.  The Court found that, although Sisvel had offered an existing licensee, Hisense, a more favorable FRAND rate than the one presented to Haier, the factual circumstance surrounding the license did not constitute discriminatory behavior.  The ruling, effectively, reinstates the original Court's ruling in favor of Sisvel. 
The immediate lesson to take from the ruling is that an infringer's delayed action in constructively seeking to enter into a license agreement, despite repeated statements that it is willing to take a license, can demonstrate an implementer's failure to comply with its FRAND obligations.  In other words, actions speak louder than words, and the ruling is expected to reduce the use of delay tactics by efficient infringers, such as Haier, which claim that they are willing to take a license on FRAND terms, but fail to take any reasonable steps to conclude a license agreement.  Moving forward, at least German courts will view such behavior as an attempt to manipulate and delay the mandated negotiation process, as set out by the European Court of Juctice in the Huawei v. ZTE decision.  The Court's guidance on when and how different FRAND rates may be non-discriminatory will also be a welcome addition to FRAND and SEP jurisprudence. 
This ruling and the forthcoming decision will have a significant impact on the legal and policy frameworks that affect SEP owners and implementers. It should rectify what has been, to-date, an inconsistent interpretation and application of the Huawei v. ZTE mandate. While everyone awaits the full decision, the message is clear that SEP implementers have an obligation not only to make a credible FRAND license offer but must also demonstrate throughout the licensing negotiation that they committed to working towards a completed FRAND license.  If they do not, they run the risk of violating their FRAND obligations.  This is favorable news for SEP owners, and will hopefully have a significant and prompt impact on the presence of efficient infringement as an obstacle to FRAND licensing.  The Sisvel ruling certainly makes German courts an attractive option to SEP holders that find themselves in prolonged FRAND negotiations with an unwilling licensee, and it should have a more far-reaching impact on SEP and FRAND licensing globally.
Authors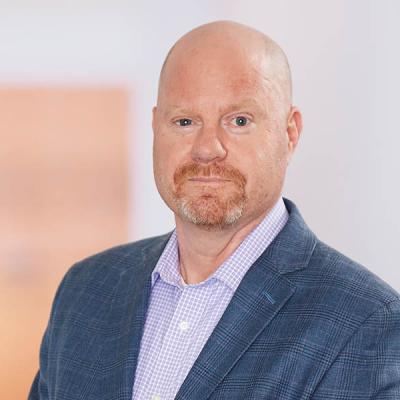 Member / Chair, Intellectual Property Division
Michael T. Renaud is an intellectual property litigator and patent strategist who helps Mintz clients protect and generate revenue from their patent holdings. Clients rely on Mike's counsel on complex and sensitive licensing agreement negotiations, acquisitions, and other technology transactions.
James Wodarski is a Mintz trial attorney who concentrates his practice on intellectual property litigation. Jim represents clients in federal district and appellate courts. He handles disputes involving smartphones, core processor circuits, digital imaging software, and other technologies.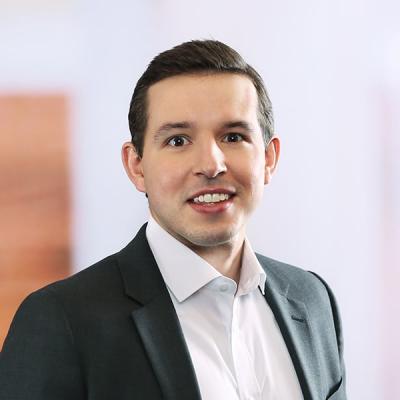 Matthew S. Galica focuses his practice on patent litigation, strategic IP counseling, and patent valuation. He represents high-tech companies, including those with standard-essential technology, before the International Trade Commission, Federal district courts, and Patent Trial and Appeal Board.