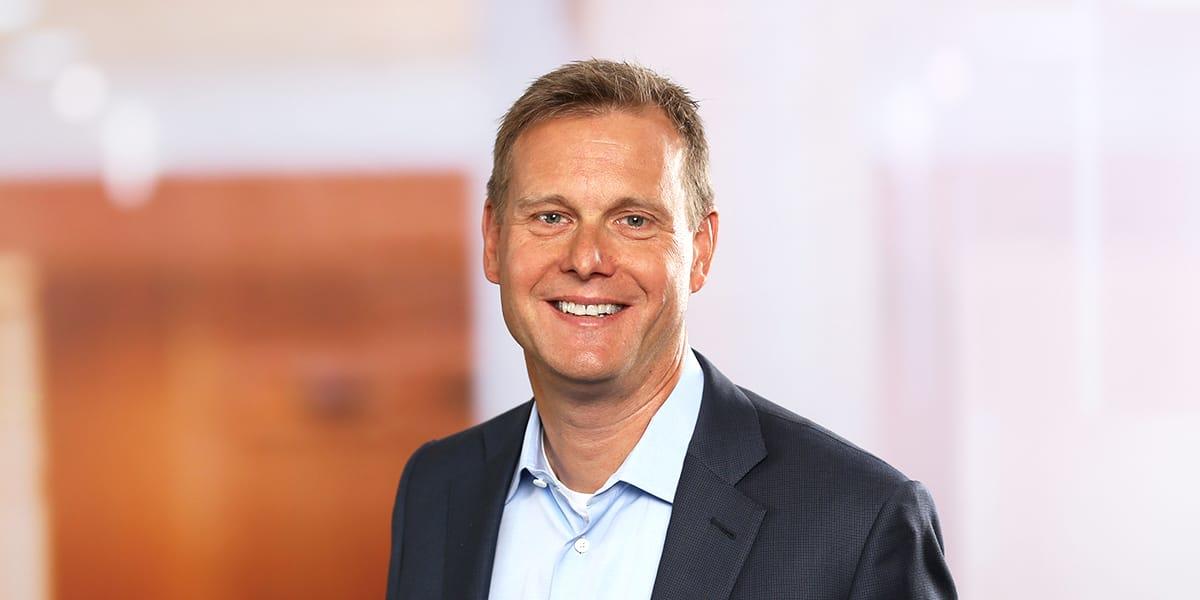 Jim is recognized as one of the World's Leading IP Strategists by Intellectual Asset Magazine in its annual IAM 300 publication. In addition to being a seasoned trial lawyer who skillfully represents clients in federal and state courts nationwide, the U.S. International Trade Commission, and U.S. Circuit Courts of Appeal, including the Federal Circuit.  Jim leverages this intersection between his sophisticated commercial litigation background and intellectual property experience to advise clients on global licensing and enforcement strategies.  Jim is a well-respected voice in the worldwide dialogue concerning standard essential patents (SEPs) and the rapidly evolving landscape of global competition and patent law that impacts SEP value and licensing opportunities.   
Jim's experience includes litigating patent, trade secrets, and trademark cases through trial and appeal. This experience spans a wide range of diverse technologies, from semiconductors, graphics processors, core processors, telecommunications infrastructure, advanced memory modules, quantum dots, LED lighting systems, and medical devices.
According to the editors of IAM Magazine in its "Patent 1000" publication, James Wodarski is "a leading light on SEPs" and "also brings the heat in ITC matters".
A versatile trial lawyer, Jim has more than 25 years of complex civil litigation experience, and has represented clients in a broad spectrum of disputes, including complex business litigation, white collar crime, insurance coverage, federal securities actions, trademark ownership of mass media and literary titles, complex insurance coverage, and First Amendment issues. Before entering private practice, he also served as an assistant district attorney in Hampden Country, Massachusetts.
Education
Vanderbilt University (JD)
George Washington University (BA)
Experience
Federal Circuit Appeals
Preservation Wellness Technologies LLC v. NextGen Healthcare Information Systems LLC, et al, 2016-2193, 2016-2194, 2016-2195 (Fed. Cir.) - Successfully argued at the Court of Appeals for the Federal Circuit to affirm an Eastern District of Texas ruling from May 2016 that held unpatentable a medical records patent asserted by Preservation Wellness against long-time client NextGen Healthcare. Mintz also argued on behalf of co-appellees Allscripts Healthcare Solutions Inc. and Epic Systems Corp. NextGen Healthcare provides electronic health record, financial, and health information exchange solutions for myriad healthcare organizations and the infringement allegations threatened "Patient Portal," a key component of the company's service.
International Trade Commission
Certain Flocked Swabs, Products Containing Flocked Swabs, And Methods of Using Same (337-TA-1279) - Representing Copan Italia and Copan Industries as complainants in the International Trade Commission, asserting patent infringement claims against global competitors in a case involving the use of flocking technology (common in the textile industry) in the production of biological specimen collection swabs.
Certain Thermoplastic-Encapsulated Electric Motors, Components Thereof, and Products and Vehicles Containing Same (337-TA-1052) – Represented complainant, owner of an innovative electric motor patents with wide applications in the automotive industry, in this ITC investigation and in related parallel Federal District Court cases.
Certain Graphics Systems, Components Thereof, and Consumer Products Containing the Same (337-TA-1044) – Represented Advanced Micro Devices (AMD) as complainant in the ITC asserting patents covering graphics processing technology employed by smart devices such as televisions and handsets. Respondents include LG Electronics, VIZIO, MediaTek, and Sigma Designs, Inc. (SDI). Achieved settlement with LG prior to the conclusion of expert discovery. Following the evidentiary hearing, the presiding ALJ issued an initial determination finding a violation of Section 337 and recommending the imposition of an exclusion order against the remaining Respondents' accused products. The ITC affirmed the ALJ's finding of a violation on August 22, 2018. As a result, the Commission issued orders banning the importation of products made by VIZIO, MediaTek, and SDI and cease and desist orders against VIZIO and SDI.
Certain Computing or Graphics Systems, Components Thereof, and Vehicles Containing Same (337-TA-984) – Represented owner of portfolio of graphics processing and microprocessor patents, Advanced Silicon Technologies, LLC, as Complainant in an ITC investigation adverse to a number of automotive manufacturers, and infotainment system and chip suppliers. Respondents include Honda, Toyota, BMW, Audi, Volkswagen, NVIDIA, Texas Instruments, Renesas, Harman International, and Fujitsu-Ten. The investigation instituted in January of 2016 and resolved favorably prior to the conclusion of expert discovery in August of 2016.
Federal District Court
Copan Italia SpA et al v. Puritan Medical Products Company LLC et al, 1:18-cv-00218 (D. Me) - Representing Copan Italia in asserting patent infringement and unfair competition claims against our client's largest competitor, in a case involving the use of flocking technology (common in the textile industry) in the production of swabs to be used for the collection of biological specimen.
Nanoco Technologies Ltd. v. Samsung Electronics Co., Ltd., et al., (E.D. Tex, 2:20-cv-00038-JRG) - Representing Nanoco Technologies, Ltd. v. Samsung Electronics Co., Ltd. et al in a patent infringement case involving the synthesis of quantum dots, and use of quantum dot film resins in electronic display devices. Jury selection is scheduled for October 4, 2021.
CellInfo, LLC v. American Tower Corporation, et al., (D. Mass., 1:18-cv-11250) – Successfully defended American Tower Corporation in a trade secrets action in arbitration and federal district court.
Netlist Inc. v. SK hynix Inc., et al., (W.D. Tex, 6:20-cv-194-ADA, 6:20-cv-525-ADA) - Represent plaintiff Netlist, Inc. in asserting three patents essential to JEDEC DDR4 RDIMM and LRDIMM standards against the Korean-based memory company, SK hynix in the Western District of Texas. Trial is scheduled for October of 2021.
Trade Secrets Litigation
Railrunner N.A., Inc. v. Virgil E. Duncan and Duncan Family, LLC, et al., 00-3003 (Middlesex Superior Court) – Represented the plaintiff against its original founder and ousted-CEO in bringing a trade secret complaint related to the founder's attempted use of trade secrets concerning to the company's intermodal rail technology. It involved federal court/state court, and arbitration proceedings.
Recognition & Awards
Identified in the IAM Patent 1000, a listing of the "World's Leading Patent Practitioners" (2020 - 2021)
Recognized by The Legal 500 United States for Intellectual Property: Patent Litigation - International Trade Commission (2017 - 2018, 2021)
Recognized among the most active International Trade Commission Section 337 practitioners (2021) by Patexia in its annual survey
Selected for the 2020 & 2021 editions of IAM Strategy 300 – The World's Leading IP Strategists
Included on the Massachusetts Super Lawyers: Intellectual Property Litigation list (2014 – 2020)
Recent Insights
News & Press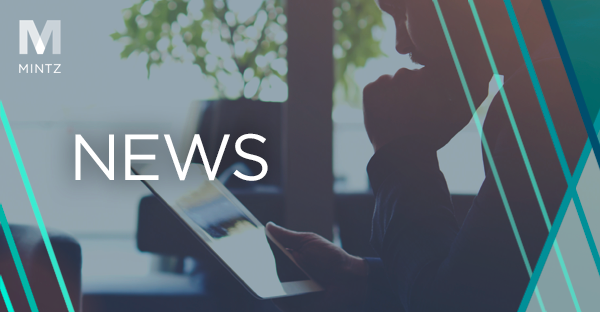 Law360 reported that the U.S. Court of Appeals for the Federal Circuit recently upheld the International Trade Commission's finding that a pair of bacteria strains used by German-based Jennewein infringed a Glycosyn milk patent. The article included a quote from Mintz Intellectual Property Member Michael Newman, noting that, in addition to Mr. Newman, Glycosyn was represented by Member and Chair of the firm's Intellectual Property Division Michael Renaud, Members Thomas Wintner and James Wodarski, and Associates Courtney Herndon and Matthew Karambelas.
Events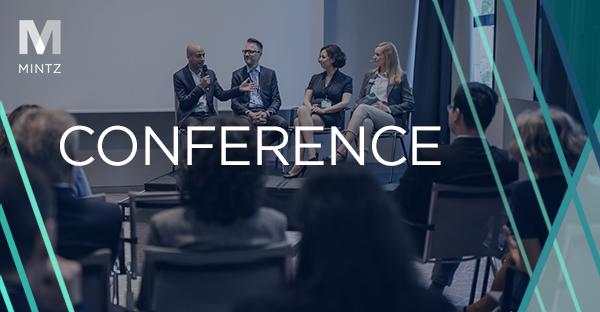 Mintz Member, Jim Wodarski will be moderating a panel entitled, "Industry Spotlight: IOT, 5G, and Connected Cars." Jim Wodarski moderated a panel entitled, "International licensing: how to avoid expensive mistakes." at IAM's 5th Annual Patent Licensing conference. The panel covered the significant expansion of multi-jurisdictional licensing deals in both European and Chinese markets. The 5th Annual IP Dealmakers Forum will bring together a select group of 200 decision-makers at the forefront of the global IP market, including investors, top IP executives, industry experts and thought leaders.