The Standard May Rule Them All: Federal Circuit Panel Appears Prepared to Find Standard Is Sufficient to Prove Infringement for SEP Compliant Products
Recent oral arguments at the Fed Circuit suggest that the U.S. may be taking steps which would enhance its attractiveness for SEP patent holders looking to resolve licensing disputes.  The Federal Circuit heard oral argument on Monday, July 6th, in Godo Kaisha IP Bridge I v. TCL Commc'n Tech. Holdings Ltd., No. 19-2215, that may pave an easier path for owners of standard essential patents ("SEPs") to prove literal infringement of products that comply with that standard.  This decision could balance the scale more in favor for the SEP patent owner and away from efficient infringement by reluctant licensees. In any event, a decision favorable to IP Bridge could reduce the expense and enhance the viability of successful SEP patent infringement actions based on an infringement read directly on the standard.
In Godo Kaisha IP Bridge I v. TCL Commc'n Tech. Holdings Ltd, Civ. No. 15-634-JFB, IP Bridge sued TCL for literal infringement of two patents declared essential to the LTE standard.  At trial, relying on the test from the Fujitsu case, IP Bridge convinced the jury that the asserted claims were essential to the LTE standard, i.e., that LTE compliant phones could not operate on the LTE network without infringing the asserted claims.  In doing so, the jury found infringement based on direct comparisons of the asserted claims to the LTE standard, rather than an express comparison of the asserted claim limitations to accused products themselves.  
TCL subsequently appealed, primarily challenging the District Court's reliance on Fujitsu Ltd. v. Netgear Inc., 620 F.3d 1321 (Fed. Cir. 2010) to permit a finding of literal infringement by analyzing the LTE cellular standard itself rather than accused products.  TCL also appealed the issuance of ongoing royalties for sales of unaccused, unadjudicated products, but this issue was not the focus of oral arguments.
The oral argument focused primarily on IP Bridge's demonstration of infringement.  TCL argued for a narrow interpretation of Fujitsu, which according to TCL requires the district court to determine as a matter of law during claim construction that the claim covers every possible implementation of the standard before allowing use of the standard as evidence of infringement.  The Federal Circuit panel expressed doubt at this argument, questioning whether TCL's reading of Fujitsu takes the language of Fujitsu out of its relevant context: for a decision on summary judgment.
TCL further argued that if forced to compare the claim limitations to the accused products and not to the LTE standard—rendering Fujitsu inapplicable—there was insufficient evidence of infringement.  In response, IP Bridge claimed that regardless of Fujitsu, the record contained sufficient evidence linking the claims to the accused products, pointing the panel to the jury's finding and the Court's ongoing royalty analysis.
The Federal Circuit panel appeared unpersuaded as to arguments made by TCL, but even so it is unclear how the Federal Circuit will rule in this case.  The panel also pushed IP Bridge to cite substantive evidence of infringement in the record.  Either way, the Federal Circuit's ruling in this case will affect how owners of SEPs prove, and how accused infringers of SEPs defend against, literal infringement.  Any decision that makes the substantial burden to prove infringement of SEP patents easier will be welcome in a market frequently experiencing efficient infringement and enhance the appeal of the US as a place to adjudicate SEP licensing and infringement disputes.
Authors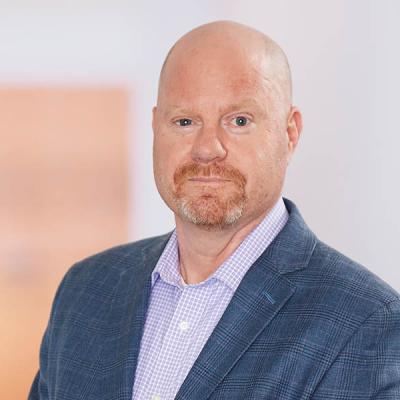 Member / Chair, Intellectual Property Division
Michael T. Renaud is an intellectual property litigator and patent strategist who helps Mintz clients protect and generate revenue from their patent holdings. Clients rely on Mike's counsel on complex and sensitive licensing agreement negotiations, acquisitions, and other technology transactions.
James Wodarski is a Mintz trial attorney who concentrates his practice on intellectual property litigation. Jim represents clients in federal district and appellate courts. He handles disputes involving smartphones, core processor circuits, digital imaging software, and other technologies.
Daniel B. Weinger is a Mintz intellectual property attorney. Daniel's practice focuses on patent litigation at the International Trade Commission, the Federal Courts, and the PTAB. He handles all phases of patent litigation and counsels clients on IP strategy.