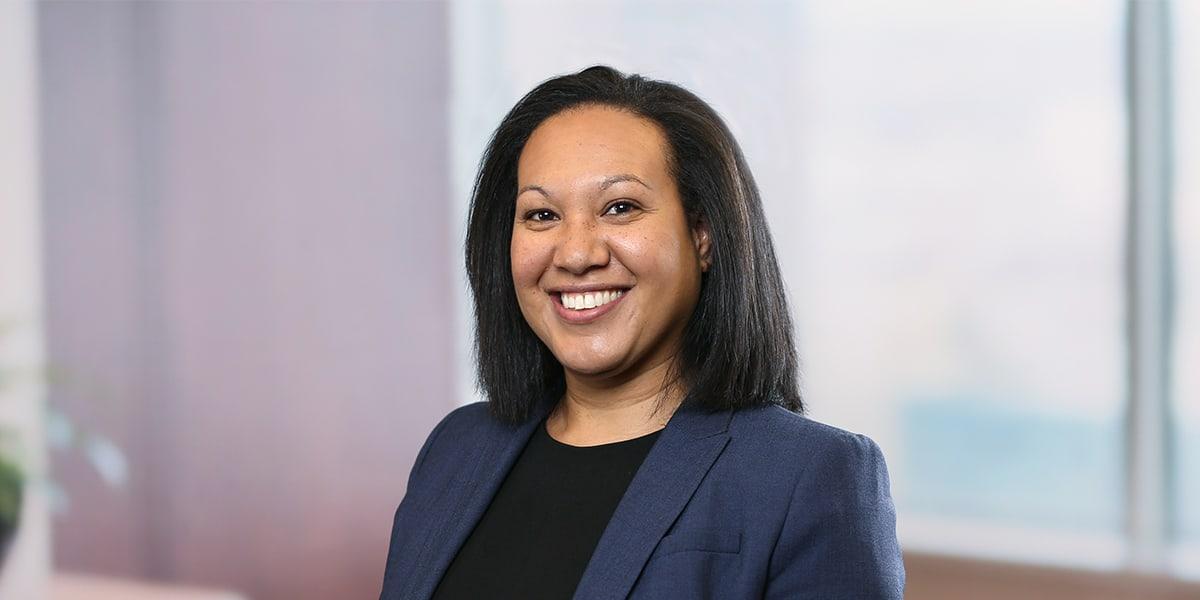 Courtney is an Associate in the intellectual property section. Before joining Mintz, Courtney clerked for Associate Justice Geraldine Hines of the Massachusetts Supreme Judicial Court and Associate Justice Vickie L. Henry of the Massachusetts Appeals Court.
During law school, Courtney served as a judicial intern to Judge William G. Young of the United States District Court, District of Massachusetts, and to Justice Hines (then an Associate Justice of the Massachusetts Appeals Court), conducting legal research, preparing bench memoranda, and drafting and editing judicial opinions. She also conducted legal research for trademark matters as a research assistant at New England Law.
While attending New England Law, Courtney was a three-time recipient of the New England Scholar Award and served as the Editor in Chief of the New England Law Review. At her law school commencement, Courtney was honored with the Trustee Bradbury Gilbert Award for Excellence in Achievement. Prior to this, Courtney received her bachelor's degree from University of Washington.
Education
New England Law (JD, magna cum laude)
University of Washington (BA)
Involvement
Member, LCLD 2020 Pathfinder Program
Member, American Bar Association
Member, Boston Bar Association
Member, Massachusetts Bar Association
Member, Massachusetts Black Lawyers Association