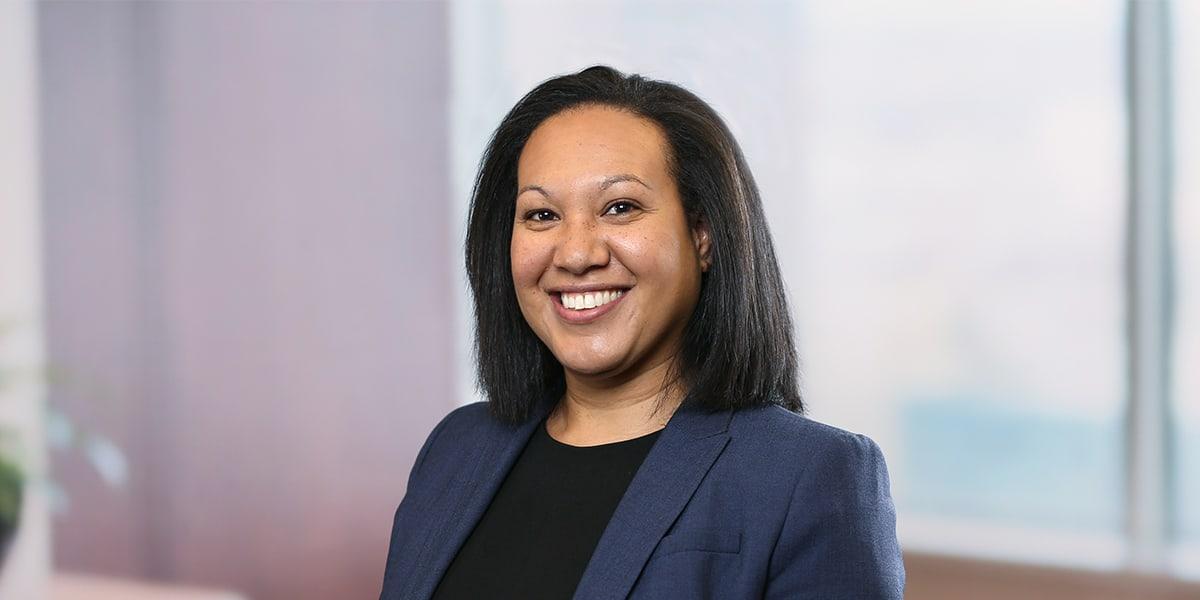 Courtney is an intellectual property attorney whose practice is focused on patent litigation in Federal District Courts and before the US International Trade Commission. She is also a key member of teams arguing cases at the Court of Appeals for the Federal Circuit.
Courtney is relied upon by trial team leaders for in-depth legal and economic analysis in cases involving global high tech, biotech and medical device companies. She is a key member of the team at all stages of trial preparation. She takes fact depositions, drafts and responds to pleadings and motions, and prepares witnesses and attorney teams for depositions. Courtney develops and drafts fact and expert witness statements, motions and responses, pleadings, briefs, and legal memoranda. She also prepares damages positions in federal district court cases and economic domestic industry positions unique to the ITC. In addition, Courtney researches and drafts appellate briefs and assists in preparing for oral argument before the Federal Circuit. Courtney also maintains an active pro bono practice, in which she counsels and represents clients in matters related to domestic and sexual violence, immigration, and civil appeals.
Courtney serves on the Advisory Committee formed by Mintz's Managing Member to address issues related to the recruitment and retention of minority attorneys.  In conjunction with her role as member of the Intellectual Property Litigation recruiting committee, Courtney recruits and interviews diverse and intellectual property-focused summer associate and lateral candidates. She is also active in the firm's diversity and associate mentoring programs. Courtney works closely with and mentors summer and junior associates of the Intellectual Property litigation section. She is active in MIATTY, the firm's minority affinity group for attorneys and senior legal professionals of color, and Mintz's Women's Initiative, through which she mentors law students. Courtney was selected to serve as Mintz's 2020-2021 representative to the Leadership Council for Legal Diversity's Pathfinder Program for high-potential, early career attorneys.
Prior to joining Mintz, Courtney clerked for Associate Justice Geraldine Hines of the Massachusetts Supreme Judicial Court and Associate Justice Vickie L. Henry of the Massachusetts Appeals Court. During law school, Courtney served as a judicial intern to Judge William G. Young of the United States District Court, District of Massachusetts, and to Justice Hines (then an Associate Justice of the Massachusetts Appeals Court).
While attending New England Law, Courtney was a three-time recipient of the New England Scholar Award and served as the Editor-in-Chief of the New England Law Review. At her law school commencement, Courtney was honored with the Trustee Bradbury Gilbert Award for Excellence in Achievement.
Education
New England Law (JD, magna cum laude)
University of Washington (BA, Political Science)
Experience
International Trade Commission
Certain Human Milk Oligosaccharides and Methods of Producing the Same (337-TA-1120) – Represented Glycosyn LLC as complainant before the ITC against respondent Jennewein Biotechnologies GmbH, a large global competitor. The complaint alleged unlawful and unauthorized importation and production and/or manufacture of 2'-fucosyllactose oligosaccharides that directly infringe one or more claims of Glycosyn's U.S. Patent No. 9,453,230. Following oral hearing in May 2019, the Administrative Law Judge issued an Initial Determination finding that Jennewein had infringed claims of Glycosyn's patent and recommended that a limited exclusion order issue, including a certification provision with heightened requirement.
Federal Circuit Appeals
Jennewein Biotechnologie GmbH v. International Trade Commission and Glycosyn LLC (Fed. Cir. 2020) – Represented intervenor Glycosyn LLC in defending favorable International Trade Commission final determination. Case pending.
Samsung Electronics Co., Ltd., Micron Technology, Inc., SK Hynix Inc. v. Elm 3DS Innovations, LLC, 2017-2474, 2017-2475, 2017-2476, 2017-2478, 2017-2479, 2017-2480, 2017-2482, 2017-2483, 2018-1050, 2018-1079, 2018-1080, 2018-1081, 2018-1082 (Fed. Cir.) – Successfully represented Elm 3DS Innovations in defending the appeal of highly favorable final written decisions entered by the Patent Trial and Appeal Board (PTAB) in thirteen inter partes reviews. PTAB held that petitioners did not establish the unpatentability of 105 claims across eleven patents, and the Federal Circuit affirmed the PTAB's decisions.
Federal District Court
SMIC Americas, et al. v. Innovative Foundry Technologies LLC (NDCA, 4:20-cv-02256) - Representing Innovative Foundry Technologies LLC in a declaratory judgment action of non-infringement. The matter resolved favorably following our client's motion to dismiss.
Parus Holdings, Inc. v. Apple Inc., et al., 6:19-cv-432-ADA (lead case) (W.D. Tex.) – Represent plaintiff Parus asserting two voice controlled information retrieval patents against consolidated defendants Apple (Siri), Google (Google Assistant), Amazon.com (Alexa), Samsung (Bixby), and LG in the Western District of Texas. Trial is scheduled for the summer of 2021.
CellInfo, LLC v. American Tower Corporation, et al., (D. Mass. No. 1:18-cv-11250) - Defended American Tower Corporation in a trade secrets action in which we successfully dismissed in favor of arbitration.
Copan Italia SpA et al v. Puritan Medical Products Company LLC et al, 1:18-cv-00218 (D. Me) - Representing Copan Italia in asserting patent infringement and unfair competition claims against our client's largest competitor, in a case involving the use of flocking technology (common in the textile industry) in the production of swabs to be used for the collection of biological specimen.
Inter Partes Reviews
Represented GE Video Compression in defense of the '710 patent which claims improved techniques for using "binary arithmetic coding" to compress data and has been incorporated into leading video compression standards. (HEVC standard essential patent). PTAB denied institution of the petition in August 2019 which was filed in June by Unified Patents. IPR2019-00726
Involvement
Member, Summer Search Boston Associate Board
Member, LCLD 2020 Pathfinder Program
Member, American Bar Association
Member, Asian American Lawyers Association of Massachusetts
Member, Boston Bar Association
Co-Chair, Boston Bar Association Senior Associates Forum
Member, Boston Patent Law Association
Member, Massachusetts Bar Association
Member, Massachusetts Black Lawyers Association
Member, Women's Bar Association
Lifetime Member, University of Washington Alumni Association
Recent Insights
News & Press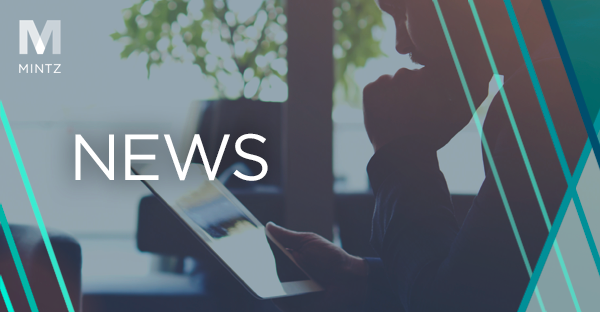 Law360 reported that the U.S. Court of Appeals for the Federal Circuit recently upheld the International Trade Commission's finding that a pair of bacteria strains used by German-based Jennewein infringed a Glycosyn milk patent. The article included a quote from Mintz Intellectual Property Member Michael Newman, noting that, in addition to Mr. Newman, Glycosyn was represented by Member and Chair of the firm's Intellectual Property Division Michael Renaud, Members Thomas Wintner and James Wodarski, and Associates Courtney Herndon and Matthew Karambelas.
Events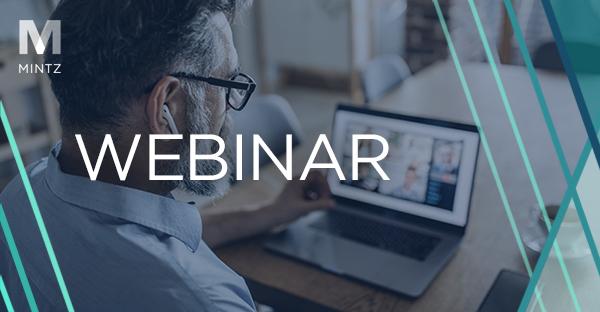 Mintz Associate Courtney Herndon will be speaking on a panel entitled, "Practicing Patent Law."  The panel will cover pathways to practice as a patent lawyer in various settings.
Events
Panelist