No Pleading, No Problem: Court Denies Motion to Dismiss and Bifurcates Willful Infringement Determination, in Absence of Affirmative Willful Infringement Claim
Recently in Nike, Inc. v. Skechers U.S.A., Inc., 2:17-cv-08509 (C.D. Cal.) (October 26, 2020), the U.S. District Court for the Central District of California granted-in-part and denied-in-part Defendant, Skechers U.S.A., Inc.'s ("Skechers"), motion to limit Plaintiff, Nike, Inc.'s ("Nike"), claim seeking attorney's fees related to the infringement of its eight asserted design patents, resulting in the bifurcation of the willfulness issue from the trial on the merits. Denying Skechers' motions for judgment on the pleadings and/or summary judgment of no willful infringement, the court determined that, because Nike did not affirmatively plead willful infringement – instead seeking relief including enhanced damages under 35 U.S.C. § 284 and an "exceptional" case determination under 35 U.S.C. § 285 – dismissal or summary judgment of any "willfulness" claim was improper. Likewise, where Nike conceded that any evidence of willful infringement would be relevant only to the amount and form of damages, the court granted Sketchers' alternative motion to bifurcate the willful infringement issue until after judgment on the merits of Nike's infringement claims. This outcome, based on the precise nature of the complaint's infringement pleading, appears to set this case apart from other contemporaneous rulings from the same district, where claims of willful infringement were affirmatively alleged and dismissed under Fed. R. Civ. P. 12.
On January 4, 2016, Nike filed a complaint alleging Skechers infringed eight U.S. design patents. In its complaint, Nike alleged Skechers' infringement presented an "exceptional" case under § 285, entitling Nike to attorney's fees, but did not affirmatively claim that Sketchers' infringement was willful. On October 29, 2019, Skechers filed a "Motion for Judgment on the Pleadings as to No Willful Infringement and/or Motion for Partial Summary Judgment as to Willful Infringement or Alternatively Motion to Bifurcate Willfulness."
The court denied Skechers' motion for judgment on the pleadings, finding that Nike did not allege willful infringement in the complaint sufficient to meet the requirements of Fed. R. Civ. P. 8(a)(2). Rather, it held that Nike sought a finding of willful infringement only in support of its claim for attorney's fees under § 285, analogous to a request for damages, subject to Fed. R. Civ. P. 8(a)(3). Accordingly, the court found Skechers' argument on the merits of willful infringement pleading requirements under the Supreme Court's Halo Electronics v. Pulse Electronics jurisprudence – e.g. that it lacked pre-suit knowledge of the asserted patents – inapposite. Nor did the court reach Nike's argument that Skechers' alleged post-suit conduct established willful infringement.
The court similarly denied Skechers' motion for summary judgment of no willful infringement because Nike only pleaded willful infringement in support of its claim to attorney's fees under § 285. But such claims can only be adjudicated once a "prevailing party" is determined. Moreover, the court found Skechers' summary judgment motion premature where material issues, such as the strength of Skechers' defenses, remained unresolved.
Finally, the court granted Skechers' motion to bifurcate willful infringement issues from the trial on the merits, rejecting Nike's argument that willfulness should be adjudicated by the jury. Skechers argued that bifurcation was proper where permitting the jury to hear willfulness arguments would waste judicial resources, present a danger of jury confusion, and only be relevant to a future request for attorney's fees. Nike argued that evidence of Skechers' alleged copying of Nike's designs is relevant to nonobviousness and other infringement liability issues. Relying on Nike's concession that a willfulness determination is relevant only to a potential future motion for attorney's fees under § 285, the court held that it was not necessary to present evidence regarding willful infringement to the jury. In rejecting Nike's request for a jury trial on willfulness in relation to a request for fees under § 285, the court relied on the Federal Circuit's opinion in AIA Am., Inc. v. Avid Radiopharmaceuticals, 866 F.3d 1369 (Fed. Cir. 2017), and explained that the right to a jury trial does not apply to the decision on attorney's fees, even where it "involves considerations of a party's state of mind, intent, and culpability."
In contrast with the Nike court's determination that the willful infringement determination relevant to Nike's § 285 claim for attorney's fees was not subject to the pleading standards of Rule 8(a)(2), other courts in the Central District of California and elsewhere have dismissed willful infringement claims in support of requests for enhanced damages and attorney's fees even where the plaintiff expressly alleged the defendant's infringement was willful. For example, on October 29, 2020, in Mosaic Brands, Inc. v. The Ridge Wallet LLC, 2:20-cv-04556 (C.D. Cal.), the court granted-in-part and denied-in-part Defendant's motion to dismiss Plaintiff's willful and induced infringement claims, finding that the complaint's bare allegations of knowledge of the asserted patents and continued infringement were insufficient to plead entitlement to enhanced damages.
As outlined in some of our previous posts, district courts remain divided over what a plaintiff asserting willful infringement must plead to survive a motion to dismiss. (See our prior coverage of the issue in the District of Delaware, here and here, and the Eastern District of Michigan, here.) Practitioners should, therefore, take note of this Nike ruling as an example of where a plaintiff's right to enhanced damages for willfulness survived a motion to dismiss despite insufficiently pleading willful infringement.
Authors
Adam P. Samansky is an intellectual property litigator at Mintz. He primarily serves pharmaceutical, medical, high tech, and defense industry clients. Adam handles patent, trademark, and trade secret matters for innovators and investors, and he has a successful record in Hatch-Waxman litigation.
Peter J. Cuomo focuses his practice at Mintz on intellectual property enforcement and defense and counseling clients on issues related to IP rights. He handles all phases of patent litigation, and he has experience with resolving inventorship disputes.
Joseph D. Rutkowski is Special Counsel who litigates intellectual property issues and counsels Mintz clients on IP rights. His primary focus is in patent litigation. Joseph's clients include companies in the pharmaceutical, medical device, consumer product, and telecommunications industries.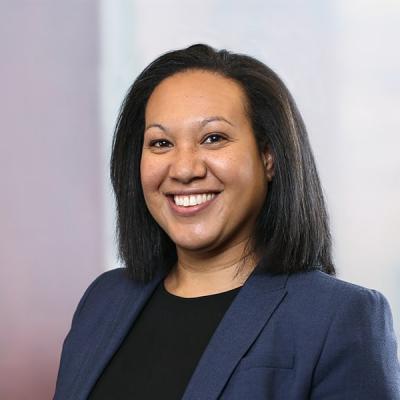 Courtney Herndon is an Associate in Mintz's Intellectual Property Practice. Before joining Mintz, Courtney clerked for Associate Justice Geraldine Hines of the Massachusetts Supreme Judicial Court and Associate Justice Vickie L. Henry of the Massachusetts Appeals Court.