District of Delaware Goes against Prior Decisions and Declines to Dismiss Willful Infringement Claims Despite Failure to Allege Egregious Infringing Conduct
On July 30, 2020, the U.S. District Court for the District of Delaware, in APS Technology, Inc. v. Vertex Downhole, Inc. et al, No. 19-cv-01166, denied Vertex Downhole's Rule 12(b)(6) motion to dismiss APS's patent infringement complaint. Vertex Downhole argued that a dismissal was appropriate for a number of reasons including that the subject matter of asserted claim 2 and other claims of U.S. Patent No. 6,714,138 (the "'138 patent") are invalid for claiming ineligible subject matter under 35 U.S.C. § 101, and that APS's allegations of direct, indirect and willful infringement were insufficiently pled under the Supreme Court's Iqbal / Twombly standard.
APS's '138 patent is directed to an apparatus and methods for transmitting information from a down hole location in a well, such as an oil well, to the surface. According to the complaint, Vertex Downhole is a heavy tool manufacturer that provides commercial goods in the United States and internationally to customers in the oil and gas industry. In the seven page complaint, APS alleged that products sold by Vertex Downhole, including its "Mudlink MWD Kit," infringe at least claim 2 of the '138 patent. APS further alleged that Vertex Downhole's infringement was willful, justifying enhanced damages pursuant to 35 U.S.C. § 284.
To support its claim of willful infringement, APS alleged that Vertex Downhole was put on notice of its infringement by APS by way of a pre-suit warning letter and offer to license. Vertex Downhole responded with its own letter, challenging the validity of the '138 patent and denying infringement. In its motion to dismiss, Vertex Downhole argued that IPS was required to allege facts that support a finding of "culpability and egregiousness" in order to meet the pleading standard for willful infringement. Going against the trend of authority from the District of Delaware, Judge Noreika disagreed.
Citing to the Federal Circuit's decision in in Eko Brands, LLC v. Adrian Rivera Maynez Enterprises, Inc., which reversed a jury instruction conflating willfulness with the inquiry for enhanced damages, Judge Noreika concluded that willfulness and egregiousness are two separate inquiries. Judge Noreika pointed out that the Federal Circuit explained in Eko Brands that, "[u]nder Halo, the concept of 'willfulness' requires a jury to find no more than deliberate or intentional infringement." 946 F.3d 1367, 1378 (Fed. Cir. 2020). And since the Federal Circuit did not require a finding of egregiousness to support a jury verdict of willful infringement, Judge Noreika reasoned that pleading egregiousness is not required to state a claim for willful infringement. Where APS pled that Vertex Downhole continued its purported infringement after receiving a notice letter alleging infringement of the '138 patent, that was enough to create a "plausible inference from the continued activity is that it was intentional or deliberate, thereby giving rise to a plausible claim of willful infringement."
The decision is notable for the way the Court parsed allegations of willfulness from the egregious conduct standard required to support enhanced damages. This goes against several prior decisions from the District of Delaware dismissing claims of willful infringement where egregious conduct was insufficiently pled. See e.g., Varian Med. Sys. v. Elekta AB, No. 15-871-LPS, 2016 U.S. Dist. LEXIS 91226, *27 (D. Del. Jul. 12, 2016) (holding that where the complaint "does not sufficiently articulate [conduct that] amounted to an egregious case of infringement of the patent," the plaintiff's pre-suit and post-suit willful infringement claims were subject to dismissal). This decision and holding that egregious conduct need not be alleged to sufficiently plead willful infringement is also in contrast with recent decisions in other districts, as we have discussed here.
What do these decisions mean for a defendant's motion to dismiss a demand for enhanced damages under 35 U.S.C. 284 for failure to allege egregious infringement, even if that defendant cannot dismiss the threshold "willful" infringement allegation? And what is the import of the willful infringement allegation at that point if enhanced damages are unavailable? We will report on any future developments that answer or provide clarity for either question.
Authors
Adam P. Samansky is an intellectual property litigator at Mintz. He primarily serves pharmaceutical, medical, high tech, and defense industry clients. Adam handles patent, trademark, and trade secret matters for innovators and investors, and he has a successful record in Hatch-Waxman litigation.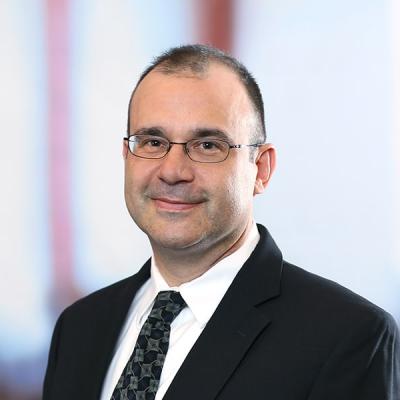 Peter J. Cuomo focuses his practice at Mintz on intellectual property enforcement and defense and counseling clients on issues related to IP rights. He handles all phases of patent litigation, and he has experience with resolving inventorship disputes.
Joseph D. Rutkowski is Special Counsel who litigates intellectual property issues and counsels Mintz clients on IP rights. His primary focus is in patent litigation. Joseph's clients include companies in the pharmaceutical, medical device, consumer product, and telecommunications industries.