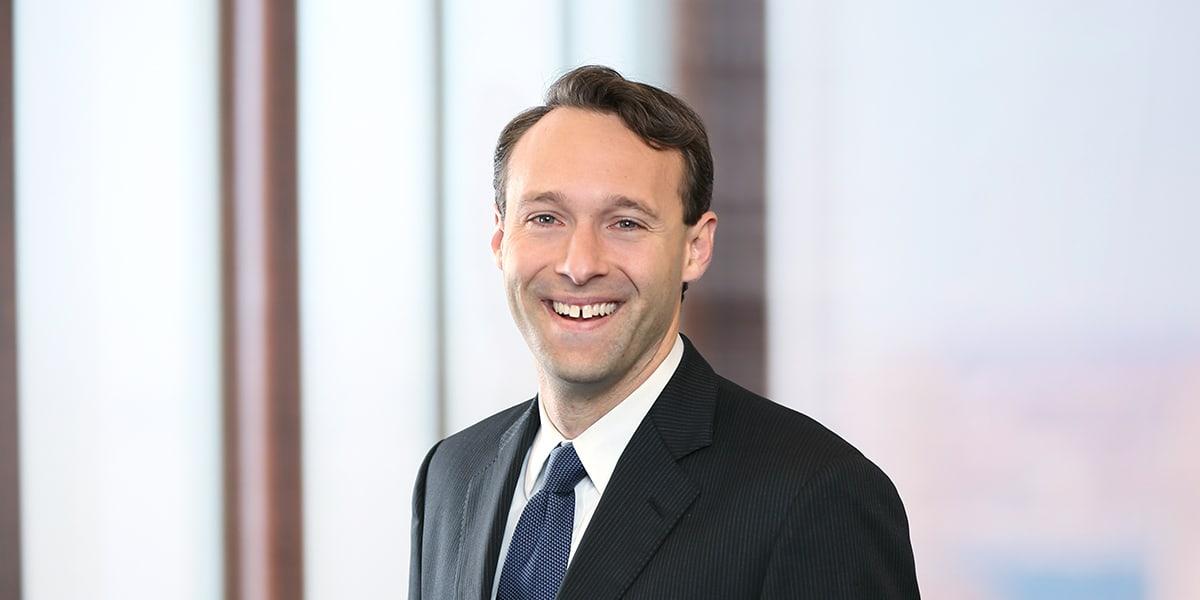 Nicholas is a litigator who combines practical advice with deep experience to deliver results for his clients who find themselves the target of a lawsuit, or require the assistance of the courts to resolve a dispute. Nicholas represents clients in federal and state court, and at the International Trade Commission, where his practice covers all aspects of IP litigation with a focus on cases concerning allegations of trade secret misappropriation. Nicholas has delivered results for clients in a variety of technology areas, including network devices, semiconductors, consumer electronics, medical devices, and manufacturing devices.

Nicholas brings robust courtroom experience to litigating trade secret and other matters. Aside from the trial work he has done for his clients at Mintz, while a Special Assistant District Attorney in the Middlesex County District Attorney's Office, Nicholas prosecuted over 150 criminal matters, trying well over a dozen jury and bench trials. Prior to joining Mintz, Nick worked for Hon. Ralph D. Gants, Chief Justice of the Massachusetts Supreme Judicial Court, and Hon. Patti B. Saris, Chief Judge of the US District Court, District of Massachusetts.
Education
Northeastern University (JD)
Williams College (BA)
Experience
Select Trade Secret Litigation
Philips Medical Systems (Cleveland), Inc., et al. v. Buan, et al., 19-cv-2648 (N.D. Ill) – Represent Plaintiff in trade secret misappropriation action in the U.S. District Court for the Northern District of Illinois.
Novatrans Group S.A. v. Vital Farms, Inc. et al., 1:18-cv-01012-RGA (D. Del.) – Represented Plaintiff in trade secret misappropriation action in the U.S. District Court for the District of Delaware.
Select Patent Litigation
Certain Thermoplastic-Encapsulated Electric Motors, Components Thereof, and Products and Vehicles Containing Same (337-TA-1052, -1073) – Represented Complainant in this ITC investigation, and in parallel Federal District Court cases.
Certain Computing or Graphics Systems, Components Thereof, and Vehicles Containing Same (337-TA-984) - Represented Complainant in an ITC investigation adverse to a number of automotive manufacturers, and infotainment system and chip suppliers.
Certain Communications or Computing Devices and Components Thereof (337-TA-925) - Represented Complainant in an ITC investigation adverse to a number of consumer electronics companies.
Select Inter Partes Reviews
Victory at CAFC: PTAB Decision Reversed and Remanded – Represented Straight Path IP Group in successfully appealing to the Court of Appeals for the Federal Circuit (CAFC) the adverse result of an inter partes review handled by another firm. The IPR decision canceled all challenged claims of Straight Path's U.S. Patent No. 6,108,704. In the Straight Path IP Group, Inc. v. Sipnet EU SRO appeal, the CAFC for the first time completely reversed an adverse IPR decision, remanding the matter for further proceedings under the correct construction advocated by Mintz and Straight Path.
Defense of Multiple IPRs – Point-to-Point Communication Over Computer Networks – Currently representing Straight Path IP Group in the defense of seventeen inter partes reviews filed against three U.S. patents concerning technology for facilitating point-to-point communications over computer networks. Petitioners include Samsung Electronics Co., Ltd.; Cisco Systems, Inc.; Avaya Inc.; LG Electronics, Inc.; Toshiba Corp.; VIZIO, Inc.; Verizon Communications, Inc.; and Hulu, LLC.
Recent Insights
News & Press
Law360 covered developments in a trade secret lawsuit involving X-ray tubes brought on by Mintz client Philips Medical Systems, Inc. against Chinese companies Kunshan GuoLi Electronic Technology Co. Ltd. and its subsidiary, Kunshan Yiyuan Medical Technology Co. Ltd.
A front page story in Bloomberg Law included commentary from Mintz Associate Nicholas Armington on an increased threat of trade secret theft as the coronavirus pandemic necessitates telework and drives layoffs. The U.S. International Trade Commission (ITC) has announced it's launching an investigation into whether thermoplastic parts used in certain BMW, Honda, and Toyota vehicle models have infringed five patents owned by Intellectual Ventures LLC.
Events
The impending increase in trade secret litigation triggered by the current economic downturn and the sudden increase in work-from-home arrangements due to the COVID-19 pandemic will be discussed.
Mike Renaud and Nick Armington will be presenting a webinar on trade secret litigation including the scope of what qualifies as a trade secret under the Defend Trade Secrets Act and state trade secret statutes.
In this LIVE Webcast a seasoned panel of thought leaders and professionals brought together by The Knowledge Group will provide and present an in-depth analysis of the fundamentals as well as recent developments in The Defend Trade Secrets Act